The Top Thai Restaurants In London

If you love Thai food, you know you can't ignore that craving for fresh lime, ginger, chilli and basil. As spring runs along and we dream of summer, we give you our list of London's best Thai restaurants, for those days when a direct flight to Bangkok, Phuket, or Samui doesn't fit into the agenda.

Serving modern Thai food with a light, casual café vibe, Rosa's started as a humble street food stall, and has slowly expanded to a small chain with several branches across London. The family-run restaurants provide homely street food dishes at reasonable prices, often with a modern twist. Particularly noteworthy are the stir-fried crispy pork with kra pow (a crunchy Chinese take on a Thai classic), and the fragrant fresh summer rolls in peanut sauce. While they do provide the usual staples of green curry and pad Thai, be sure to browse the drinks and dessert menus, which boast a number of hot and cold Thai teas and coffees, as well as Thai whisky and Chang beer. Seated on little stools in this charming café, spooning coconut ice cream almost seems just as good as sitting by a stall in the streets of bustling Bangkok.
Busaba Eathai
Restaurant, Thai
With an ever-growing number of branches across London, you may find yourself walking straight past Busaba – but that would be a mistake. The menu is simple yet flavoursome, providing an array of Thai salads, noodles, curries, and particularly noteworthy starters. While the dining environment is perhaps not so intimate, as guests are seated at communal tables, this is easily forgotten once the flavours of the food take the stage. Definite must-tries include the peppercorn squid calamari and the chargrilled duck breast in tamarind sauce. Amongst incense, floating orchids, and dark wood, the atmosphere here is sleek and stylish, yet try to avoid peak lunch and dinner times where possible – Busaba is a popular choice, and it is clear why.

Serving contemporary Thai cuisine, Patara is an import to London straight from Bangkok. While there have been a few changes in the menu, this West London chain still holds plenty of variety with well presented, genuine dishes, in a modern environment. Highly recommended is the seafood at Patara, in particular the sea bass wrapped in chargrilled banana leaf. Whilst the restaurants are small and tables are close, get into the groove and imagine yourself in a hot Thai market after hours, as you order that local speciality of fragrant sticky rice with mango, a true favourite whatever the weather.

For that special evening or occasional well-deserved treat,
Nipa
provides an excellent all round experience nestled within the Lancaster London Hotel. The menu focuses more on the classic dishes and these are mildly spiced, but can easily be adjusted on request. The atmosphere is intimate, especially for a grand hotel, and exudes elegance. For those looking to enjoy the spectacular view over Hyde Park and simply sit back and indulge, Nipa features a number of set menus, with an added special touch of pairings with Thai wine. It is the perfect setting for a sophisticated dinner with the in-laws, as you nibble on fish cakes and stir fried scallops.
The Heron
Restaurant, Thai
Certainly one of the more authentic restaurants, what
The Heron
lacks in fancy décor, it makes up for in flavoursome dishes. Whilst there is Thai Karaoke available, the food here really is the star. Located in a dark basement in Paddington, The Heron specialises in north-eastern cooking. For those who know it, this means eye-watering, tongue-burning flavours, from hot and sour soups served the truly Thai way (in a big metal pot), to punchy papaya salads. First-timers should note that when they indicate a dish as 'spicy' here, they certainly mean it. However, what better way to soothe the senses than a few bottles of Thai beer?
The Smoking Goat
Restaurant, Thai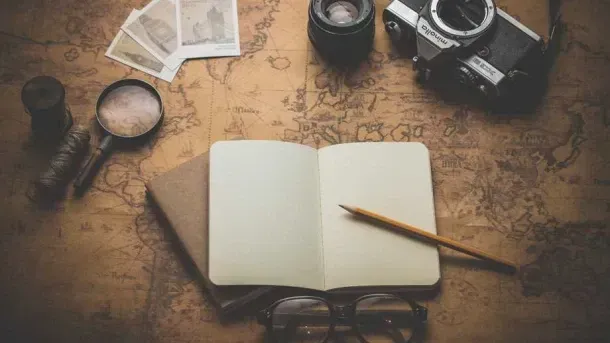 Barbecued meat is certainly a favourite in Thailand, whether it is eaten on the rural roadside during a pit stop, or during lunch hour between skyscrapers. Within a dimly lit, smoky space in Soho, The Smoking Goat captures some of this essence, featuring meats and seafood combined with exquisite flavours cooked on a wood-fired grill. The sweet and sticky fish sauce chicken wings are a must-try, and will take any Thai native right back to the days when mum made them. The Smoking Goat certainly embraces more of the cool, modern vibes of Thailand. Be prepared to leave messier than when you arrived – this food calls for using your hands and licking up every last bit of sauce.
Esarn Kheaw
Restaurant, Thai

The family-run Esarn Kheaw boasts many charming homemade dishes, such as the typical sour Thai style sausages. The atmosphere here is modest, but certainly comes with a genuine, homely Thai charm. The dishes are reasonably priced, and have the flair of a local market place restaurant in north Thailand. There is always a lot of native Thai clientele, which is a good sign, and the food really shows the beauty of cooking with tradition and care.
The Begging Bowl
Bar, Restaurant, Vietnamese

Do not be put off by the name –
this Peckham restaurant
serves up Thai street food that is both trendy and authentic. Served in little artsy painted bowls and dishes, there is a tapas bar vibe about this place, as customers are invited to order several small plates of really big flavours, and traditional street food is taken to the next level using rich herbs and spices. With a limitless serving of rice for just ₤1, this makes the experimenting all the more fun. Do as the Thais do and order a variety of dishes to share, using the rice as an accompaniment. The sticky slow-cooked shin of pork, and the stir-fry of tofu and shiitake mushrooms come highly recommended. It's as close to Phuket as you can get in Peckham.
Volcanic Iceland Epic Trip
meet our Local Insider
Hanna
HOW LONG HAVE YOU BEEN A GUIDE?
2 years.
WHAT DO YOU LOVE ABOUT YOUR JOB?
It's the personal contact, the personal experiences. I love meeting people from all over the world... I really like getting to know everyone and feeling like I'm traveling with a group of friends.
WHAT DESTINATION IS ON YOUR TRAVEL BUCKET-LIST?
I have so many places on my list, but I would really lobe to go to Africa. I consider myself an "adventure girl" and Africa feels like the ULTIMATE adventure!
Every CULTURE TRIP Small-group adventure is led by a Local Insider just like Hanna.

KEEN TO EXPLORE THE WORLD?
Connect with like-minded people on our premium trips curated by local insiders and with care for the world
Since you are here, we would like to share our vision for the future of travel - and the direction Culture Trip is moving in.
Culture Trip launched in 2011 with a simple yet passionate mission: to inspire people to go beyond their boundaries and experience what makes a place, its people and its culture special and meaningful — and this is still in our DNA today. We are proud that, for more than a decade, millions like you have trusted our award-winning recommendations by people who deeply understand what makes certain places and communities so special.
Increasingly we believe the world needs more meaningful, real-life connections between curious travellers keen to explore the world in a more responsible way. That is why we have intensively curated a collection of premium small-group trips as an invitation to meet and connect with new, like-minded people for once-in-a-lifetime experiences in three categories: Culture Trips, Rail Trips and Private Trips. Our Trips are suitable for both solo travelers, couples and friends who want to explore the world together.
Culture Trips are deeply immersive 5 to 16 days itineraries, that combine authentic local experiences, exciting activities and 4-5* accommodation to look forward to at the end of each day. Our Rail Trips are our most planet-friendly itineraries that invite you to take the scenic route, relax whilst getting under the skin of a destination. Our Private Trips are fully tailored itineraries, curated by our Travel Experts specifically for you, your friends or your family.
We know that many of you worry about the environmental impact of travel and are looking for ways of expanding horizons in ways that do minimal harm - and may even bring benefits. We are committed to go as far as possible in curating our trips with care for the planet. That is why all of our trips are flightless in destination, fully carbon offset - and we have ambitious plans to be net zero in the very near future.