Legendary Music Venues in London

London is a dream destination for music lovers, who are spoilt for choice when it comes to live gigs. The capital is home to numerous legendary music venues that cater to different tastes and there are always new spaces opening up.
London attracts the biggest names as well as up-and-coming new stars who come to perform live at the myriad of venues across the city. Head to Wembley Stadium if you want to watch a spectacular pop production, get your classical fix at the Barbican or check out rising talent at the Moth Club. Whatever your taste in music, there's bound to be a concert that will take your fancy any night of the week.
Destinations Unlocked:
Let our travel expert Stefano help you find your perfect Culture trip
Looking for an expert's perspective?
Uncover my top 3 recommended places from each continent on the map.
CentralAmerica
1. Guatemala
An express adventure for those with limited time off. Prepare yourself incredible experiences. You will hike a volcano, visit mayan temples and witness a ceremony and take in beautiful colonial Antigua.
CentralAmerica
2. Belize
A quick trip not too far away for those seeking a relaxing mini break. You will have plenty of free time to relax but also some awesome activities to experience the rainforest and the caribbean sea.
CentralAmerica
3. Mexico
An exciting mini trip exploring the lesser known colonial towns of central Mexico. This is hte perfect trip for someone with limited time off and still wants to turn on explorer mode and do something different.
SouthAmerica
1. Ecuador
A remarkable 8 days adventure through the Andes and the Amazon rainforest. The best choice for adventure seekers wishing to visit the 2 most iconic areas of South America, in only 1 week and no flights.
SouthAmerica
2. Peru
An alternative itinerary to classic Peru, from Cusco to Arequipa. This itinerary is great combination of highlights Cusco and Machu Picchu with the lesser known Arequipa and Colca Canyon.
Europe
1. Italy
The ultimate Italian experience from the vibrant streets of Naples to the breathtaking sceneries of the Amalfi Coast followed by Matera and down to Puglia with its golden beaches, intense flavours and fascinating destinations.
Europe
2. Scotland
Embark on this great adventure starting from London all the way to Scotland with a true Scottish experience made of breathtaking sceneries, whisky tasting and ..lots of fun! Ideal for train lovers and explorers.
Europe
3. Portugal
A wonderful train journey around Portugal, from the romantic city of Porto to the Douro Valley, to the beautiful Aveiro all the way to Lisbon and Sintra. The perfect trip to train, culinary and culture lovers.
Asia
1. South Korea
Discover incredible temples, mountains and modern cities on this 10 day adventure. This trip is perfect for those seeking immersion in the cuisine, culture and natural wonders of South Korea.
Asia
2. Thailand
From Bankgok to Angkor Wat to Ho Chi Minh City and everything in between - adventure through the heart of South-East Asia. Taste the delights, see history brought to life and unwind on a Mekong River cruise.
Asia
3. Sri Lanka
A fantastic adventure that showcases Sri Lanka's fantastic landscapes, wildlife and flavours. With 3 epic rail journeys, 3 UNESCO heritage sites and time to relax, this trip has loads to offer at a great price
Africa
1. Morocco
An epic journey across Morocco: from Casablanca to Marrakech, through the blue city of Chefchaouen to the wonders of the desert and deep to the High Atlas Mountains - this trip has it all! Ideal for true explorers!
Africa
2. Egypt
From Cairo to Aswan, this trip brings the land of the pharaohs to life. You'll visit the Pyramids, Valley of the Kings and Luxor Temple and cruise down the Nile in style. This is the perfect way to explore Egypt.
O2 Academy, Brixton
Theatre, Music Venue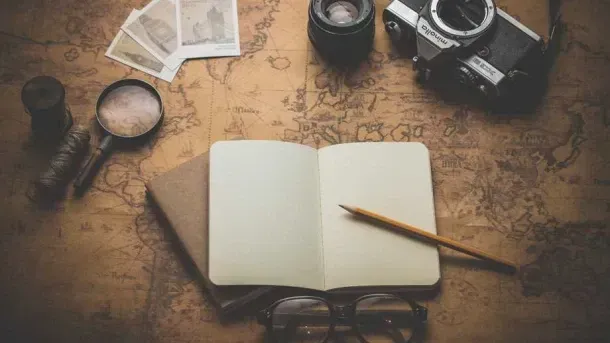 Originally opened in 1929 as a cinema and theatre, the O2 Academy has since been transformed into one of London's most famous music venues. The Grade II listed building first opened its doors as Brixton Academy in 1983, attracting big-name acts like Madonna, The Smiths, Arcade Fire, Sex Pistols and Debbie Harry over the years. It rebranded as the O2 Academy in 2004.
Wembley Stadium normally hosts football matches but has also been used for live gigs since 1972. Many of the world's most famous musicians have performed at the venue at historic events like the Live Aid charity show in 1985 and Nelson Mandela's 70th birthday tribute concert. Michael Jackson holds the record for the most performances by any artist at the stadium, having played here 15 times.
Somerset House
Building, Cinema, Music Venue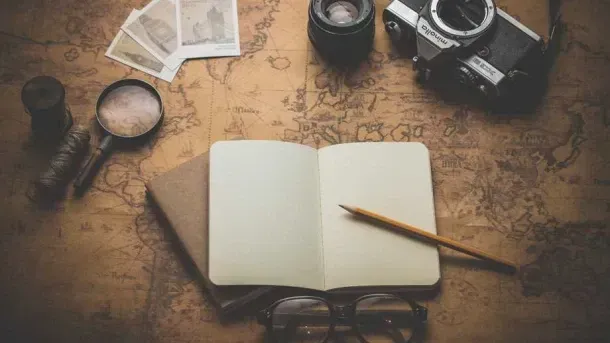 Somerset House, once the site of a Tudor palace, is one of London's oldest and best-known cultural venues. It's famous for its film screenings, art exhibitions and talks but it also hosts a Summer Series every year, a music festival that showcases rising talent and high-profile artists in its spectacular courtyard. The Neoclassical building is notable for having survived extensive bombing during World War II.
George Tavern
Music Venue

This Grade II listed pub in Stepney dates back to the 17th century and used to be a halfway house. George Tavern has been mentioned in the work of famous writers Samuel Pepys, Charles Dickens and Geoffrey Chaucer. It was transformed into a nightclub in the 1970s and has been running as a music venue since 2002, hosting acts like Nick Cave, The Magic Numbers and Anna Calvi.
Royal Albert Hall
Building, Concert Hall, School

Opened by Queen Victoria in 1871, Royal Albert Hall is one of London's most magnificent buildings. It has hosted music events since 1941, when it first held the Proms, a famous festival of classical music. The Classic BRIT Awards also take place in the Grade I listed building in Kensington, which also holds concerts across all different genres of music.
Ronnie Scott's
Music Venue

Saxophonist Ronnie Scott opened this small basement club so there would be a place where local musicians could jam; since then it's become one of the most famous jazz clubs in the world. Miles Davies, Nina Simone, Curtis Mayfield, Chet Baker and Ella Fitzgerald are some of the big names who have performed here, and Jimi Hendrix played his last ever gig at Ronnie Scott's in 1970.
Koko, Camden
Concert Hall, Music Venue, Theatre, Building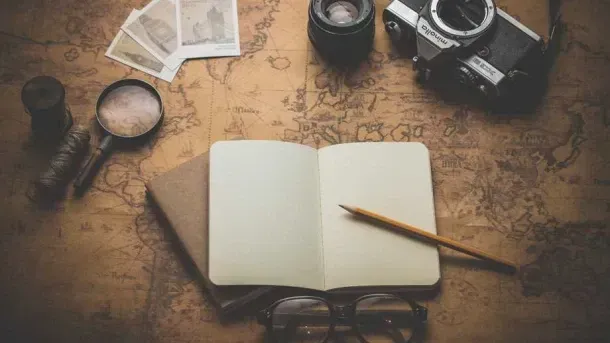 Koko was originally known as The Music Machine before rebranding as Camden Palace in the 1980s. Madonna performed her first UK gig at the venue, which has also hosted the likes of Coldplay, Grace Jones, Prince, Lady Gaga and Kanye West. The club has been known as Koko since 2004.
The Roundhouse
Theater, Music Venue, Theatre, Building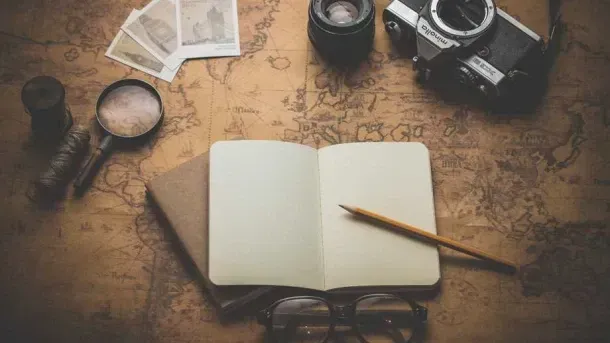 This Grade II listed former railway engine shed was declared a National Heritage site in 2010. The arts and music venue has hosted the iTunes Festival and the BBC Electric Proms and is famous for being the last place where the late singer Amy Winehouse performed. Other notable shows include gigs by The Doors, Pink Floyd and Led Zeppelin.

This renowned West End basement club started life as Feldman Swing Club and quickly became a mecca for jazz fans. David Bowie, Louis Armstrong, Jimi Hendrix, the Rolling Stones, Sex Pistols and Oasis are some of the major artists who have graced the stage. At one point in the 1970s, it even had a Chinese takeaway inside the club, wedged in between the male and female toilets.
Volcanic Iceland Epic Trip
meet our Local Insider
Hanna
HOW LONG HAVE YOU BEEN A GUIDE?
2 years.
WHAT DO YOU LOVE ABOUT YOUR JOB?
It's the personal contact, the personal experiences. I love meeting people from all over the world... I really like getting to know everyone and feeling like I'm traveling with a group of friends.
WHAT DESTINATION IS ON YOUR TRAVEL BUCKET-LIST?
I have so many places on my list, but I would really lobe to go to Africa. I consider myself an "adventure girl" and Africa feels like the ULTIMATE adventure!
Every CULTURE TRIP Small-group adventure is led by a Local Insider just like Hanna.

KEEN TO EXPLORE THE WORLD?
Connect with like-minded people on our premium trips curated by local insiders and with care for the world
Since you are here, we would like to share our vision for the future of travel - and the direction Culture Trip is moving in.
Culture Trip launched in 2011 with a simple yet passionate mission: to inspire people to go beyond their boundaries and experience what makes a place, its people and its culture special and meaningful — and this is still in our DNA today. We are proud that, for more than a decade, millions like you have trusted our award-winning recommendations by people who deeply understand what makes certain places and communities so special.
Increasingly we believe the world needs more meaningful, real-life connections between curious travellers keen to explore the world in a more responsible way. That is why we have intensively curated a collection of premium small-group trips as an invitation to meet and connect with new, like-minded people for once-in-a-lifetime experiences in three categories: Culture Trips, Rail Trips and Private Trips. Our Trips are suitable for both solo travelers, couples and friends who want to explore the world together.
Culture Trips are deeply immersive 5 to 16 days itineraries, that combine authentic local experiences, exciting activities and 4-5* accommodation to look forward to at the end of each day. Our Rail Trips are our most planet-friendly itineraries that invite you to take the scenic route, relax whilst getting under the skin of a destination. Our Private Trips are fully tailored itineraries, curated by our Travel Experts specifically for you, your friends or your family.
We know that many of you worry about the environmental impact of travel and are looking for ways of expanding horizons in ways that do minimal harm - and may even bring benefits. We are committed to go as far as possible in curating our trips with care for the planet. That is why all of our trips are flightless in destination, fully carbon offset - and we have ambitious plans to be net zero in the very near future.