An Inside Look at Oscar Wilde's London

Beloved for his satirical wit, Irish-born Oscar Wilde was a man of many talents and tastes. Culture Trip talks to one of the author's many biographers, Dr Michèle Mendelssohn, about Wilde's life and his favourite London haunts.
Oscar Wilde's work suggests a life of whimsy and nonchalance, but the notorious aesthete spent much of his life curating this personal facade. In her 2018 biography of the playwright, Making Oscar Wilde, Dr Michèle Mendelssohn traces Wilde's fame to an unlikely but formative US tour in 1882.
Destinations Unlocked:
Let our travel expert Stefano help you find your perfect Culture trip
Looking for an expert's perspective?
Uncover my top 3 recommended places from each continent on the map.
CentralAmerica
1. Guatemala
An express adventure for those with limited time off. Prepare yourself incredible experiences. You will hike a volcano, visit mayan temples and witness a ceremony and take in beautiful colonial Antigua.
CentralAmerica
2. Belize
A quick trip not too far away for those seeking a relaxing mini break. You will have plenty of free time to relax but also some awesome activities to experience the rainforest and the caribbean sea.
CentralAmerica
3. Mexico
An exciting mini trip exploring the lesser known colonial towns of central Mexico. This is hte perfect trip for someone with limited time off and still wants to turn on explorer mode and do something different.
SouthAmerica
1. Ecuador
A remarkable 8 days adventure through the Andes and the Amazon rainforest. The best choice for adventure seekers wishing to visit the 2 most iconic areas of South America, in only 1 week and no flights.
SouthAmerica
2. Peru
An alternative itinerary to classic Peru, from Cusco to Arequipa. This itinerary is great combination of highlights Cusco and Machu Picchu with the lesser known Arequipa and Colca Canyon.
Europe
1. Italy
The ultimate Italian experience from the vibrant streets of Naples to the breathtaking sceneries of the Amalfi Coast followed by Matera and down to Puglia with its golden beaches, intense flavours and fascinating destinations.
Europe
2. Scotland
Embark on this great adventure starting from London all the way to Scotland with a true Scottish experience made of breathtaking sceneries, whisky tasting and ..lots of fun! Ideal for train lovers and explorers.
Europe
3. Portugal
A wonderful train journey around Portugal, from the romantic city of Porto to the Douro Valley, to the beautiful Aveiro all the way to Lisbon and Sintra. The perfect trip to train, culinary and culture lovers.
Asia
1. South Korea
Discover incredible temples, mountains and modern cities on this 10 day adventure. This trip is perfect for those seeking immersion in the cuisine, culture and natural wonders of South Korea.
Asia
2. Thailand
From Bankgok to Angkor Wat to Ho Chi Minh City and everything in between - adventure through the heart of South-East Asia. Taste the delights, see history brought to life and unwind on a Mekong River cruise.
Asia
3. Sri Lanka
A fantastic adventure that showcases Sri Lanka's fantastic landscapes, wildlife and flavours. With 3 epic rail journeys, 3 UNESCO heritage sites and time to relax, this trip has loads to offer at a great price
Africa
1. Morocco
An epic journey across Morocco: from Casablanca to Marrakech, through the blue city of Chefchaouen to the wonders of the desert and deep to the High Atlas Mountains - this trip has it all! Ideal for true explorers!
Africa
2. Egypt
From Cairo to Aswan, this trip brings the land of the pharaohs to life. You'll visit the Pyramids, Valley of the Kings and Luxor Temple and cruise down the Nile in style. This is the perfect way to explore Egypt.
"He was sent to the US basically as a joke, and somehow he managed to leverage it and turn it into a career," explained Mendelssohn in a talk about Wilde's early career ahead of a screening of The Happy Prince (2018), which details the end of the writer's life, at the 2019 London Book and Screen Week. In conversation with Culture Trip, Mendelssohn discusses the trajectory of Wilde's career and explores some of the London haunts he frequented.
Piccadilly Circus
Historical Landmark

Before heading to the USA, Wilde came to London after graduating from Oxford University in the late 1870s. "He's sort of a nobody, but is trying to become known, and soon achieves notoriety because of these caricatures in Punch magazine where he's depicted walking through Piccadilly with a sunflower or lily in his hand," explains Mendelssohn. The exaggerated depiction of Wilde was picked up by playwrights WS Gilbert and Arthur Sullivan and served as inspiration for Reginald Bunthorne, the protagonist of their farcical opera Patience – also billed as Bunthorne's Bride. The opera, performed in New York in 1881, was a commentary on the 'aesthetic movement' of late 19th-century England and eventually led to an American fascination with Wilde and aesthetic culture. Today, Piccadilly Circus remains a centre of performance in London, drawing throngs of tourists to its shops, restaurants and theatres.
Liberty London
Shop, Store, Historical Landmark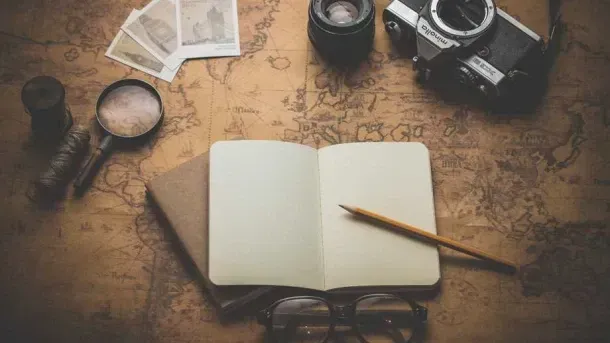 In 1882, Wilde stepped off the ship to start the first leg of his US tour bedecked in threads from the iconic Liberty London department store. Wilde's characteristic flamboyance was generally loathed by the American elite, but in typical fashion, he embraced the criticism of his fussy dress and took advantage of the focus on his appearance to fashion himself as an iconic figure. In well-heeled circles, the bright colours, vibrant patterns and lush velvets Wilde preferred were a sign of the moral decrepitude of a new image-obsessed generation, a sign of low-class materialism. But Wilde was never one to bend to social mores, and he soon became beloved for his public disregard of criticism. You can still visit Wilde's favourite clothier in London's West End to find head-turning styles of their own.
No 16 Tite Street
Historical Landmark

Upon his return to London and his marriage to Constance Lloyd in 1884, Wilde settled at No 16 Tite Street in Chelsea. Along with notable neighbours such as the painter James Whistler, Wilde brought fashionability to the Chelsea neighbourhood. "Chelsea becomes where Wilde and other artists make house and establish an aesthetic and social sphere. The neighbourhood is now well-to-do, but back then it was a little rough around the edges. If you look at the decor on those houses, there is a distinct late 19th-century feel to them, influenced by the artsy and bohemian vibe that Wilde and his cohort gave it, and it made Chelsea appealing. It's the old story of gentrification, really: wherever artists go, the middle class follows," explains Mendelssohn. No 16 Tite Street is now No 34 and is marked by a blue plaque commemorating Wilde's time here.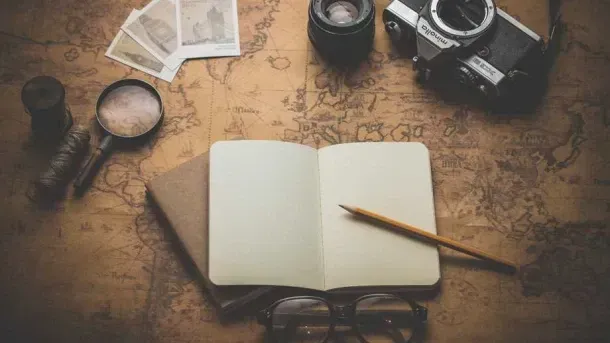 Kettner's was already an establishment by the time Wilde walked through its doors. Opened in 1867 by Auguste Kettner, chef to Napoleon III, the Soho eatery was London's oldest French restaurant until it was closed in 2016. "As he becomes more established as a writer, Wilde develops his double life and starts frequenting bars like Kettner's to hang out and meet boys," explains Mendelssohn. And Wilde wasn't the only person who found Kettner's the perfect place to hide out: it's rumoured that King Edward VII had a secret tunnel built under the restaurant so his mistress Lillie Langtry – a good friend of Wilde's – could discretely enter for their clandestine liaisons. In 2018 Kettner's reopened as Kettner's Townhouse, where guests can stay in luxurious Art Deco-inspired suites or just pop in to enjoy a glass of bubbly at the Champagne Bar.
Hotel Café Royal
Bar, Cafe, British

Along with Kettner's, Wilde frequented the Hotel Café Royal. It was here that he met Lord Alfred Douglas, with whom he developed a long-term relationship. The hotel has paid homage to the writer's patronage by renaming the Grill Room – which dates back to 1865 – as the Oscar Wilde Lounge. In keeping with Wilde's penchant for lavish stylings, the room is appropriately decorated in a manner reminiscent of Versailles's Hall of Mirrors. Visitors to the Oscar Wilde Lounge can enjoy an award-winning afternoon tea with 20 different tea selections and an assortment of gourmet finger sandwiches and desserts.
The Royal Academy of Arts
Museum, School, Art Gallery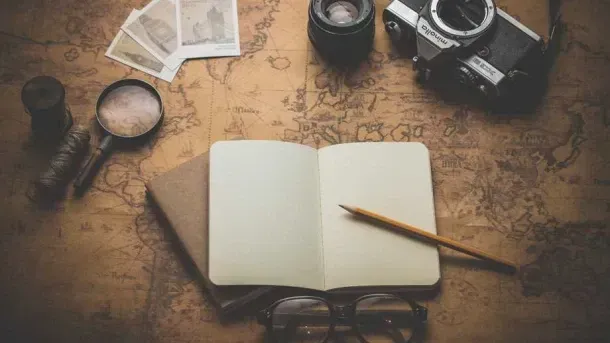 Though the Royal Academy didn't necessarily feature prominently in Wilde's everyday life, a painting by William Powell Frith titled A Private View at the Royal Academy, 1881 (1885) does offer insight into how Wilde's reputation has changed over time. Frith included in his painting a number of figures prominent in London society, including naturalist Thomas Huxley, actor Sir Henry Irving and, of course, Oscar Wilde. "It's a huge portrait that really announced, 'This is an important painting of the great and the good in British society.' Modern viewers would interpret Wilde's inclusion as a sign of his inclusion to 'the great and the good', but at the time that really wasn't the case," explains Mendelssohn. Though Wilde is depicted surrounded by admirers, closer inspection of the foreground reveals a group of sombrely dressed men casting disapproving glares at the aesthete. Frith's depiction of Wilde functioned as a commentary on the garish nature of aesthetic culture, and the way it drew attention away from the 'real' arts; note that the women around Wilde are the only people in the gallery who are not looking at the paintings.


Oscar Wilde spent much of his time at the Cadogan Hotel in the years leading up to his arrest in 1895. While scandal has immortalised his time there as the primary location of his affair with Lord Alfred Douglas, Wilde also liked its proximity to the apartments of socialite and actress Lillie Langtry. "Wilde's reputation begins to grow in London because of his association with Lillie Langtry. Wilde kind of hitches his wagon to her stardom, and she appreciates the help and attention. He is able to give her some coaching about what to wear for social occasions and gives her lessons in Greek and Latin," explains Mendelssohn. Their friendship was the inspiration behind the recent remodel of the Cadogan by luxury hotel group Belmond. Now it's the Belmond Cadogan, and literary salons are held to honour Wilde's career; guests are also given the chance to request their favourite book for the room, and the original staircase and mosaic floor at Langtry's private entrance has been preserved as an entrance for hotel guests.
Volcanic Iceland Epic Trip
meet our Local Insider
Hanna
HOW LONG HAVE YOU BEEN A GUIDE?
2 years.
WHAT DO YOU LOVE ABOUT YOUR JOB?
It's the personal contact, the personal experiences. I love meeting people from all over the world... I really like getting to know everyone and feeling like I'm traveling with a group of friends.
WHAT DESTINATION IS ON YOUR TRAVEL BUCKET-LIST?
I have so many places on my list, but I would really lobe to go to Africa. I consider myself an "adventure girl" and Africa feels like the ULTIMATE adventure!
Every CULTURE TRIP Small-group adventure is led by a Local Insider just like Hanna.

KEEN TO EXPLORE THE WORLD?
Connect with like-minded people on our premium trips curated by local insiders and with care for the world
Since you are here, we would like to share our vision for the future of travel - and the direction Culture Trip is moving in.
Culture Trip launched in 2011 with a simple yet passionate mission: to inspire people to go beyond their boundaries and experience what makes a place, its people and its culture special and meaningful — and this is still in our DNA today. We are proud that, for more than a decade, millions like you have trusted our award-winning recommendations by people who deeply understand what makes certain places and communities so special.
Increasingly we believe the world needs more meaningful, real-life connections between curious travellers keen to explore the world in a more responsible way. That is why we have intensively curated a collection of premium small-group trips as an invitation to meet and connect with new, like-minded people for once-in-a-lifetime experiences in three categories: Culture Trips, Rail Trips and Private Trips. Our Trips are suitable for both solo travelers, couples and friends who want to explore the world together.
Culture Trips are deeply immersive 5 to 16 days itineraries, that combine authentic local experiences, exciting activities and 4-5* accommodation to look forward to at the end of each day. Our Rail Trips are our most planet-friendly itineraries that invite you to take the scenic route, relax whilst getting under the skin of a destination. Our Private Trips are fully tailored itineraries, curated by our Travel Experts specifically for you, your friends or your family.
We know that many of you worry about the environmental impact of travel and are looking for ways of expanding horizons in ways that do minimal harm - and may even bring benefits. We are committed to go as far as possible in curating our trips with care for the planet. That is why all of our trips are flightless in destination, fully carbon offset - and we have ambitious plans to be net zero in the very near future.