The Most Beautiful Libraries in the United Kingdom

The dual attack of our increasingly digital lives and the policies of austerity has been mostly bad news for libraries, with many closing each year. If nothing else, this should make us thankful for the beautiful ones that remain in the UK (which happens to be the home of some of the most stunning in the world). Discover nine of the best with our guide to beautiful public and university libraries across the country.
The Codrington Library, Oxford
Library, University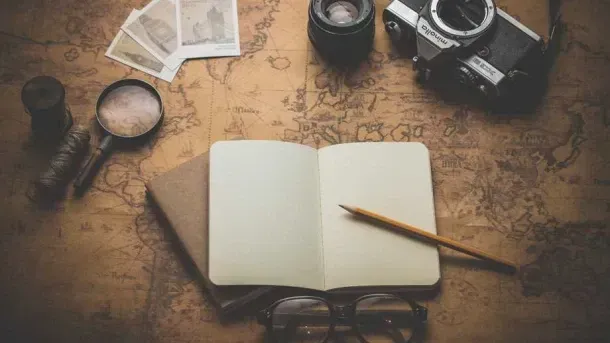 Aside from
Oxford's
Bodleian libraries, each Oxford college has its own library. Perhaps the most impressive of these is owned by All Souls College. Completed in 1851, the Codrington Library truly is a vision of monochrome perfection, as bright white marble statues meet rows of black bookcases. This simplicity saves it from being overly grandiose (which is not to say it is not staggeringly grand) and protects it from being kitschy – a fate not all similar libraries escape from. Sadly not open to the public, the Codrington Library is open to members of Oxford University by application, and to researchers by appointment.
Glasgow School of Art Library, Glasgow
A devastating fire ran through the library of the Glasgow School of Art in 2015. Although the Grade I listed building was mostly undamaged, its contents were almost completely gutted by the flames. This is a great shame, for the library represented one of the most singular visions in Art Nouveau design. Charles Rennie Mackintosh designed everything from the furniture to light fittings, creating an atmosphere and artistic triumph that has inspired some of Britain's most successful artists, as alumni of the school.
Destinations Unlocked:
Let our travel expert Stefano help you find your perfect Culture trip
Looking for an expert's perspective?
Uncover my top 3 recommended places from each continent on the map.
CentralAmerica
1. Guatemala
An express adventure for those with limited time off. Prepare yourself incredible experiences. You will hike a volcano, visit mayan temples and witness a ceremony and take in beautiful colonial Antigua.
CentralAmerica
2. Belize
A quick trip not too far away for those seeking a relaxing mini break. You will have plenty of free time to relax but also some awesome activities to experience the rainforest and the caribbean sea.
CentralAmerica
3. Mexico
An exciting mini trip exploring the lesser known colonial towns of central Mexico. This is hte perfect trip for someone with limited time off and still wants to turn on explorer mode and do something different.
SouthAmerica
1. Ecuador
A remarkable 8 days adventure through the Andes and the Amazon rainforest. The best choice for adventure seekers wishing to visit the 2 most iconic areas of South America, in only 1 week and no flights.
SouthAmerica
2. Peru
An alternative itinerary to classic Peru, from Cusco to Arequipa. This itinerary is great combination of highlights Cusco and Machu Picchu with the lesser known Arequipa and Colca Canyon.
Europe
1. Italy
The ultimate Italian experience from the vibrant streets of Naples to the breathtaking sceneries of the Amalfi Coast followed by Matera and down to Puglia with its golden beaches, intense flavours and fascinating destinations.
Europe
2. Scotland
Embark on this great adventure starting from London all the way to Scotland with a true Scottish experience made of breathtaking sceneries, whisky tasting and ..lots of fun! Ideal for train lovers and explorers.
Europe
3. Portugal
A wonderful train journey around Portugal, from the romantic city of Porto to the Douro Valley, to the beautiful Aveiro all the way to Lisbon and Sintra. The perfect trip to train, culinary and culture lovers.
Asia
1. South Korea
Discover incredible temples, mountains and modern cities on this 10 day adventure. This trip is perfect for those seeking immersion in the cuisine, culture and natural wonders of South Korea.
Asia
2. Thailand
From Bankgok to Angkor Wat to Ho Chi Minh City and everything in between - adventure through the heart of South-East Asia. Taste the delights, see history brought to life and unwind on a Mekong River cruise.
Asia
3. Sri Lanka
A fantastic adventure that showcases Sri Lanka's fantastic landscapes, wildlife and flavours. With 3 epic rail journeys, 3 UNESCO heritage sites and time to relax, this trip has loads to offer at a great price
Africa
1. Morocco
An epic journey across Morocco: from Casablanca to Marrakech, through the blue city of Chefchaouen to the wonders of the desert and deep to the High Atlas Mountains - this trip has it all! Ideal for true explorers!
Africa
2. Egypt
From Cairo to Aswan, this trip brings the land of the pharaohs to life. You'll visit the Pyramids, Valley of the Kings and Luxor Temple and cruise down the Nile in style. This is the perfect way to explore Egypt.
The Bodleian, Oxford
Library, University, Building, School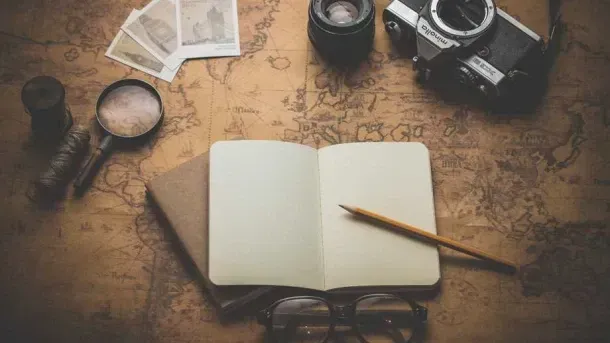 Oxford University's
Bodleian
is one of Britain's six legal deposit libraries (another features later in the list), meaning it is legally allowed to request a copy of every book published in the United Kingdom. These are housed in one of the Bodleian's five main buildings, from which it is incredibly difficult to choose a true favourite. Each has its charm, from the arresting arches of the 15th-century Divinity School building to the round English Palladian building of the Radcliffe Camera, to the carefully austere New Bodleian built during World War II. Membership is required for admission to the Bodleian, with
tours
available for the general public.
Peckham Library, London
Building, Library

A controversial choice, but fans of modern architecture will find much to love at this library in Peckham,
South London
. Even die-hard classicists cannot help but be astounded at how the building remains standing, with the top-heavy structure only supported by a series of spindly pillars. A winner of the prestigious Stirling Prize for innovative architecture, its glass and metal design is a million miles away from the staid and stuffy libraries people remember unsoundly from their childhoods, and it is this openness that leads half a million people through its doors every year.
Signet Library, Edinburgh
Library
Once famously called "the finest drawing room in Europe" by King George IV, it is perhaps better known as an events space – one of the most perfect venues for weddings or special occasions in the city – than as a library. However, it is still a working law library, as it has been since it was built in 1822. Full of grandiose columns, balustrades, and elegant details, there is so much to draw the eye that it is a surprise the solicitors who own the premises ever get any research done.
John Rylands Library, Manchester
Cathedral, Church, Library, University

Another of the great neo-gothic university libraries, the University of Manchester's John Rylands Library is one of the most stunning examples of the style. Though from the outside it could be easily mistaken for a church or even a cathedral, it actually holds hundreds of thousands of books, including an impressive collection of early printed works such as the Gutenberg Bible and a Caxton Canterbury Tales. In fact, it is difficult to know what to be more impressed by, the stunning vaulted ceilings and Arts and Crafts touches or the impressive collection of rare books.
The Maughan, London
Building, Library, University
Originally the Public Records Office (now found in a quasi-brutalist building in Kew), the King's College London library, the Maughan, is full of surprises at every turn – secret stained-glass windows, statues of Confucius, and a round reading room that was turned into Dumbledore's office for the Harry Potter films. Its neo-Gothic exterior is often at odds with its interiors, where modern students' needs meet remnants of old offices and an intact medieval chapel. In no way architecturally cohesive, this only adds to the charm and the wonder of the building. Membership is required for admission.
Library of Birmingham
Library
Unlike many on our list, the Library of Birmingham is a public library open to all, and is a must-visit for fans of
contemporary architecture
. Its exterior is a ziggurat of sorts, a stack of blocks that light up and have made the library a much-loved feature of the
Birmingham
skyline at night. By day the exterior is equally gorgeous, with an intricate geometric latticework uniting the three sections. The interior is strangely at odds with this, all circles where the outside is squares. Somehow, however, this is carefully balanced, making a unique treat for bibliophiles.
Liverpool Central Library
Library

Despite being much loved by residents, the original interior of Liverpool's Central Library began to fall apart thanks to the combination of lack of conservation and age. On the positive side, however, this led to a 2013 £50 million revamp. Complementing and contrasting the existing areas was a new foyer, built around a
Guggenheim
-like spiral leading ever upwards to a domed skylight, flooding the building with light to better accentuate its design. Now classic and contemporary mix across the library just as authors from the past and present meet on the building's many bookshelves and in the minds of the readers who populate the library.
Volcanic Iceland Epic Trip
meet our Local Insider
Hanna
HOW LONG HAVE YOU BEEN A GUIDE?
2 years.
WHAT DO YOU LOVE ABOUT YOUR JOB?
It's the personal contact, the personal experiences. I love meeting people from all over the world... I really like getting to know everyone and feeling like I'm traveling with a group of friends.
WHAT DESTINATION IS ON YOUR TRAVEL BUCKET-LIST?
I have so many places on my list, but I would really lobe to go to Africa. I consider myself an "adventure girl" and Africa feels like the ULTIMATE adventure!
Every CULTURE TRIP Small-group adventure is led by a Local Insider just like Hanna.

KEEN TO EXPLORE THE WORLD?
Connect with like-minded people on our premium trips curated by local insiders and with care for the world
Since you are here, we would like to share our vision for the future of travel - and the direction Culture Trip is moving in.
Culture Trip launched in 2011 with a simple yet passionate mission: to inspire people to go beyond their boundaries and experience what makes a place, its people and its culture special and meaningful — and this is still in our DNA today. We are proud that, for more than a decade, millions like you have trusted our award-winning recommendations by people who deeply understand what makes certain places and communities so special.
Increasingly we believe the world needs more meaningful, real-life connections between curious travellers keen to explore the world in a more responsible way. That is why we have intensively curated a collection of premium small-group trips as an invitation to meet and connect with new, like-minded people for once-in-a-lifetime experiences in three categories: Culture Trips, Rail Trips and Private Trips. Our Trips are suitable for both solo travelers, couples and friends who want to explore the world together.
Culture Trips are deeply immersive 5 to 16 days itineraries, that combine authentic local experiences, exciting activities and 4-5* accommodation to look forward to at the end of each day. Our Rail Trips are our most planet-friendly itineraries that invite you to take the scenic route, relax whilst getting under the skin of a destination. Our Private Trips are fully tailored itineraries, curated by our Travel Experts specifically for you, your friends or your family.
We know that many of you worry about the environmental impact of travel and are looking for ways of expanding horizons in ways that do minimal harm - and may even bring benefits. We are committed to go as far as possible in curating our trips with care for the planet. That is why all of our trips are flightless in destination, fully carbon offset - and we have ambitious plans to be net zero in the very near future.