Ethical Eating: The 10 Best Sustainable Restaurants in Stockholm

Often referred to as the 'world's biggest small town', Stockholm is densely populated by people and Michelin stars alike. You're never short of a good meal, but a few restaurateurs are taking things one step further – by making meals that are good for the planet, too. We've rounded up the best sustainable restaurants in Stockholm.
Fotografiska
Art Gallery, Museum

Based in Stockholm's internationally renowned photo gallery, Fotografiska is so much more than a restaurant. The waterfront museum holds four major exhibitions per year, with previous shows including works by Annie Leibovitz and David LaChapelle. However, the restaurant, under the guidance of head chef Paul Svensson, has come to exist in its own right. The organic and plant-based kitchen has won multiple awards for its conscious cooking that sees sustainability considered in every aspect of the restaurant – whether it's reducing food waste or recycling napkins as menus. Choose from a five- or three-course
vegetarian menu
and add meat or fish as you see fit. Note that all dinner bookings come with a reduced entrance fee to the gallery.
Oaxen Krog
Bistro, Restaurant, Contemporary, Swedish, Northern European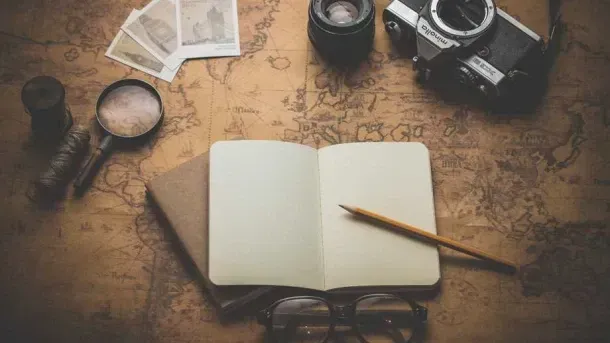 There are a few Oaxen locations dotted around Stockholm – including Slip, a relaxed bistro that offers a taste of its Michelin-starred counterpart at an affordable price point – but Oaxen Krog offers a high-end fine-dining menu. Originating from Oaxen, an island in the Stockholm archipelago, the restaurant came from Swedish chef Magnus Ek's fascination with the wild herbs growing in abundance along its shores and woodlands. Now based in Djurgården, the ethos remains the same, as the chefs follow the seasons and forage for wild ingredients.
Gastrologik
Market, Restaurant, Swedish, European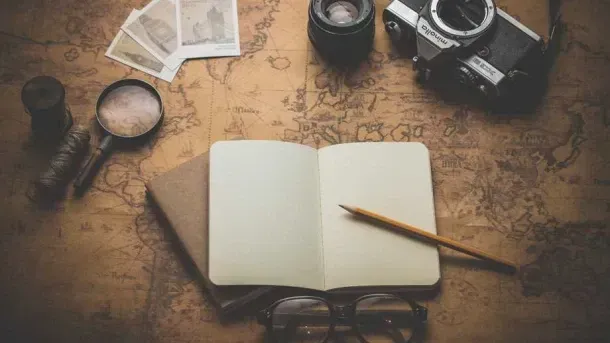 Two-Michelin-starred Gastrologik, founded by chefs Jacob Holmström and Anton Bjuhr, uses exclusively Swedish produce and is heavily dictated by the seasons. According to its website: "There is no menu at Gastrologik. We simply allow the producers to decide which ingredients we use. The seasons control the changing produce, and so we adapt and adjust the menu on a daily basis." No two days are the same at Gastrologik. Located in Östermalm, the elegantly decorated restaurant is close to many of the city's best bars – making it the perfect spot for a late-night aperitif.
Volt Sweden
Restaurant, European
Restaurant Volt's philosophy is simple: they aim to be "as closely connected to nature and far from industrially produced food as one can get". This results in a perfectly composed menu that "focuses on ingredients and products from the forests, fields and seas that surround us". This extends to their suppliers, as they refuse to work with any not closely following and respecting the changing seasons. This simple but effective mission statement has won them multiple awards and legions of fans from the industry and the public. Seven courses cost around 950SEK (£78.50), making it a cost-effective introduction to contemporary fine dining.
Urban Deli
Cocktail Bar, Restaurant, Contemporary
Urban Deli, described as a "restaurant, a grocery store [and] a mall", has multiple locations around the city. Urban Deli's vision is "to make food easier, tastier and happier". Put simply, "food should be good for diners' taste buds and have been prepared in a way that is good for people, animals, the environment and climate". Proving that sustainability can exist outside of fine dining, Urban Deli is popular with office workers on lunch breaks and commuters looking for a healthy takeaway – as well as evening dinner guests. The organic emporium also offers events, educational courses and yoga classes.
Agrikultur Sweden
Restaurant, European
Agrikultur is a cosy restaurant that celebrates "seasonal harvests and daily markets". Based in Stockholm's Siberia neighbourhood, the restaurant is the polar opposite of its area's namesake. Instead, warm and friendly service welcomes guests, and the open kitchen allows diners to watch the chefs at work. Agrikultur is "inspired by the very definition of agriculture: where the cultivation of plants, animals, seeds and grains sustain as well as enhance life in a delicious way". Simple produce from "selected local farms, ranches and dairies" that operate sustainably is transformed into a delicious 1,245SEK (£103) tasting menu.
Ekstedt
Diner, Restaurant, Swedish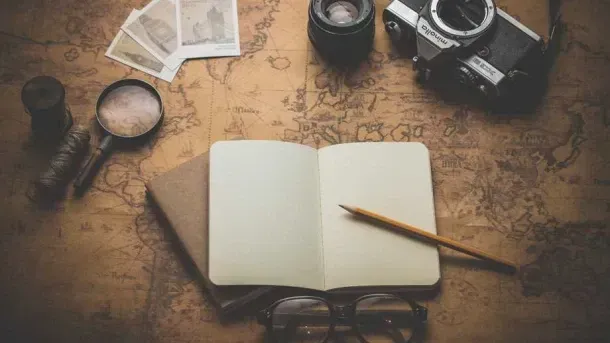 Responsibly sourced produce is one thing, but how sustainable is it after it's been cooked using nonrenewable energy? This is the question that underpins Ekstedt, where "only natural heat, soot, ash, smoke and fire" is used. The six-course seasonal menu, for 1,260SEK (£104), revolves around the different woods and techniques used in the restaurant, which head chef Niklas Ekstedt learned from an 18th-century Swedish cookbook. Dishes like birch-fired celeriac, ember-baked scallop and juniper-smoked cod offer insight to the variety available with open-fire cooking.
Hermans
Restaurant, Vegetarian
Hermans offers a plant-based, or 'planet-friendly', all-you-can-eat buffet with harbour views that's great for small budgets and large appetites. Lunch, dinner and weekend menus are available with reduced prices for children, and everything is prepared using raw and organic ingredients. The restaurant was opened in 1992 by vegetarian pioneer Herman Ottosson, and new owners Leo and Omer have carried on the restaurateur's vision. The owners explain: "We choose to serve plant-based food because it has the least harmful environmental impact, and we use organic raw materials whenever possible. All waste is recycled; work clothes are made with organic cotton and bamboo. The restaurant is eco-labeled and the company car rolls on biofuel."
Stadshuskällaren
Food Court, Swedish
Stadshuskällaren is located in the cellars of Stockholm City Hall – where the Nobel Prize banquet is held each year. This grandiose setting could serve as inspiration for head chef Maria Stridh, but she instead looks to the natural beauty of the country to inform the typically Swedish à la carte menu. Traditional dishes like bleak roe and saddle of red deer are on the menu, all served in Stadshuskällaren's original 1920s interiors. Stadshuskällaren has an environmental certificate called a Swedish Swan, meaning it "takes a holistic approach to environmental work, thereby reducing its impact in terms of energy, water, food raw materials, cleaning chemicals and waste".
Mahalo is a vegan café and restaurant that creates fresh and healthy meals, plus serves juices, smoothies and turmeric shots, perfect for a nutritious lunch or early dinner. The female-owned company launched in 2015 under the name Hälsocafet, and has been preparing raw and organic food from local suppliers with "a lot of love for the environment, the animals and for our lovely guests" ever since. There are two locations in the city, one in Södermalm and another in Vasastan. Note that both kitchens close at 7pm.
Volcanic Iceland Epic Trip
meet our Local Insider
Hanna
HOW LONG HAVE YOU BEEN A GUIDE?
2 years.
WHAT DO YOU LOVE ABOUT YOUR JOB?
It's the personal contact, the personal experiences. I love meeting people from all over the world... I really like getting to know everyone and feeling like I'm traveling with a group of friends.
WHAT DESTINATION IS ON YOUR TRAVEL BUCKET-LIST?
I have so many places on my list, but I would really lobe to go to Africa. I consider myself an "adventure girl" and Africa feels like the ULTIMATE adventure!
Every CULTURE TRIP Small-group adventure is led by a Local Insider just like Hanna.

KEEN TO EXPLORE THE WORLD?
Connect with like-minded people on our premium trips curated by local insiders and with care for the world
Since you are here, we would like to share our vision for the future of travel - and the direction Culture Trip is moving in.
Culture Trip launched in 2011 with a simple yet passionate mission: to inspire people to go beyond their boundaries and experience what makes a place, its people and its culture special and meaningful — and this is still in our DNA today. We are proud that, for more than a decade, millions like you have trusted our award-winning recommendations by people who deeply understand what makes certain places and communities so special.
Increasingly we believe the world needs more meaningful, real-life connections between curious travellers keen to explore the world in a more responsible way. That is why we have intensively curated a collection of premium small-group trips as an invitation to meet and connect with new, like-minded people for once-in-a-lifetime experiences in three categories: Culture Trips, Rail Trips and Private Trips. Our Trips are suitable for both solo travelers, couples and friends who want to explore the world together.
Culture Trips are deeply immersive 5 to 16 days itineraries, that combine authentic local experiences, exciting activities and 4-5* accommodation to look forward to at the end of each day. Our Rail Trips are our most planet-friendly itineraries that invite you to take the scenic route, relax whilst getting under the skin of a destination. Our Private Trips are fully tailored itineraries, curated by our Travel Experts specifically for you, your friends or your family.
We know that many of you worry about the environmental impact of travel and are looking for ways of expanding horizons in ways that do minimal harm - and may even bring benefits. We are committed to go as far as possible in curating our trips with care for the planet. That is why all of our trips are flightless in destination, fully carbon offset - and we have ambitious plans to be net zero in the very near future.