Porto's 10 Stunning Restaurants, Dining in Portugal

In a city where the fish are caught fresh each morning and the wine is produced locally, dining out is truly a pleasure. With so many restaurants in Porto specializing in fresh fish and seafood, locally farmed meats and regional delicacies, it can be hard to choose where to dine. So here is our list of the best Porto has to offer.
Wine Quay Bar
Bar, Wine Bar, Portuguese
Become absorbed in the sophisticated wine culture of Portugal by spending an evening at the
Wine Quay Bar
. Although full meals are not served here, wine aficionados will be more than satisfied with the delectable tapas accompaniments to the fabulous wines. Guests are always asked what their favorite wines are before being recommended a local alternative to try. In between glasses of wine, diners can snack on tasty local cheeses, olives, fresh bread and oils, and plates of cold meats. Wine Quay Bar gives visitors a great taste of Portugal's local wine and food culture.
© Camafeu
Camafeu
A must-try dining experience in the heart of Porto, the interior of Camafeu resembles a first-floor apartment, giving guests the impression of dining in a local's living room. Stark French windows look out over bustling Carlos Alberto Square, and mismatched chairs and tables create a cozy, welcoming atmosphere. The dishes here are colorful and inviting, and manage to taste divine without appearing pretentious. To sample some authentic Portuguese home-style cooking, opt for the duck with puréed sweet potato, the grilled octopus, or the pork cheek main courses, and the dessert sampler for afters.
Address & telephone number: Camafeu, Praça Carlos Alberto 83, Porto, Portugal, +351 937 493 557
Casa de Pasto da Palmeira
Perfectly positioned for watching the sun go down, Casa de Pasto da Palmeira boasts a covered outdoor seating area that offers fabulous views out to sea. The chefs here have adapted traditional Portuguese dishes, turning them into tapas-sized portions perfect for sharing with a loved one or a group of friends. The dishes are hearty, Portuguese-style comfort food and are bigger than normal tapas portions, so parties of two are recommended to order just three between them (although no one will blame you for ordering four or five). Waiters are always happy to give customers their recommendations, and the filioque rolls of smoked chicken, the seared tuna with red onions, and the spring rolls filled with local sausage, are always great choices. Casa de Pasto da Palmeira is also well known for its incredible varieties of sangria and the choice of local wines on offer.
Destinations Unlocked:
Let our travel expert Stefano help you find your perfect Culture trip
Looking for an expert's perspective?
Uncover my top 3 recommended places from each continent on the map.
CentralAmerica
1. Guatemala
An express adventure for those with limited time off. Prepare yourself incredible experiences. You will hike a volcano, visit mayan temples and witness a ceremony and take in beautiful colonial Antigua.
CentralAmerica
2. Belize
A quick trip not too far away for those seeking a relaxing mini break. You will have plenty of free time to relax but also some awesome activities to experience the rainforest and the caribbean sea.
CentralAmerica
3. Mexico
An exciting mini trip exploring the lesser known colonial towns of central Mexico. This is hte perfect trip for someone with limited time off and still wants to turn on explorer mode and do something different.
SouthAmerica
1. Ecuador
A remarkable 8 days adventure through the Andes and the Amazon rainforest. The best choice for adventure seekers wishing to visit the 2 most iconic areas of South America, in only 1 week and no flights.
SouthAmerica
2. Peru
An alternative itinerary to classic Peru, from Cusco to Arequipa. This itinerary is great combination of highlights Cusco and Machu Picchu with the lesser known Arequipa and Colca Canyon.
Europe
1. Italy
The ultimate Italian experience from the vibrant streets of Naples to the breathtaking sceneries of the Amalfi Coast followed by Matera and down to Puglia with its golden beaches, intense flavours and fascinating destinations.
Europe
2. Scotland
Embark on this great adventure starting from London all the way to Scotland with a true Scottish experience made of breathtaking sceneries, whisky tasting and ..lots of fun! Ideal for train lovers and explorers.
Europe
3. Portugal
A wonderful train journey around Portugal, from the romantic city of Porto to the Douro Valley, to the beautiful Aveiro all the way to Lisbon and Sintra. The perfect trip to train, culinary and culture lovers.
Asia
1. South Korea
Discover incredible temples, mountains and modern cities on this 10 day adventure. This trip is perfect for those seeking immersion in the cuisine, culture and natural wonders of South Korea.
Asia
2. Thailand
From Bankgok to Angkor Wat to Ho Chi Minh City and everything in between - adventure through the heart of South-East Asia. Taste the delights, see history brought to life and unwind on a Mekong River cruise.
Asia
3. Sri Lanka
A fantastic adventure that showcases Sri Lanka's fantastic landscapes, wildlife and flavours. With 3 epic rail journeys, 3 UNESCO heritage sites and time to relax, this trip has loads to offer at a great price
Africa
1. Morocco
An epic journey across Morocco: from Casablanca to Marrakech, through the blue city of Chefchaouen to the wonders of the desert and deep to the High Atlas Mountains - this trip has it all! Ideal for true explorers!
Africa
2. Egypt
From Cairo to Aswan, this trip brings the land of the pharaohs to life. You'll visit the Pyramids, Valley of the Kings and Luxor Temple and cruise down the Nile in style. This is the perfect way to explore Egypt.
O Comercial
Restaurant, Portuguese, European, Contemporary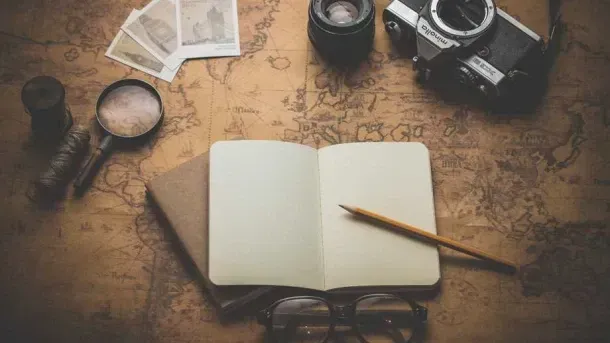 Ever-popular with sophisticated locals and curious tourists alike, O Comercial is located within the most visited monument in the entire northern part of Portugal, the Palacio da Bolsa. The restaurant itself is extremely spacious but manages to retain an intimate feel, due to the beautiful décor and well-designed layout. Using only the freshest of local ingredients, O Comercial puts on an exquisite spread. Diners can enjoy a three-course lunch complete with water, wine and coffee for just €15, or a set menu dinner for just €20, making this an affordable, as well as a high-quality, restaurant.
Porto's only Michelin-starred restaurant,
The Yeatman
offers diners an unrivalled evening view across the city, as well as incredible-tasting food. Using fresh local produce, the chefs create an array of imaginative dishes that are matched perfectly with fine wines by the sommelier. A range of tasting menus is available to suit different appetites and budgets, allowing guests to sample a variety of dishes over an entire evening. But it's the added extras that really make The Yeatman special, such as the innovative
hors d'oeuvres
of white chocolate
foie gras
lollipops and little guacamole cones. Guests staying at
The Yeatman Hotel
can also choose to dine on their own private terrace for an exceptionally romantic meal.
Adega E Presuntaria Transmontana II
Restaurant, Mediterranean, European, Portuguese
A classic little Portuguese restaurant perfectly situated for a bit of people-watching,
Adega E Presuntaria Transmontana II
has an abundant menu, rich in flavors and exquisite dishes. Diners can choose a table inside the restaurant or on the riverfront on warm summer evenings. With so many dishes to choose from, it's always a good option to order one of the chef's recommendations: partridge with chestnuts and chives, sautéed wild boar, or baked kid leg with potatoes. Adega gives tourists the chance to try some authentic local dishes, so be sure to order a portion of either the codfish tongue or the cuttlefish with ink.
Book
One for literature lovers, Book is a bit of a gimmick but it gets away with it, as the food and service are both second-to-none. Set within an old bookstore, the walls are lined with old titles, and both the menu and the bill are brought to the table inside the pages of a book. Each course is referred to by different chapters of a book, and the wine menu is divided into genres, rather than regions. Like most restaurants in Porto, guests can choose to dine al fresco as well as inside, but for the novelty factor, inside is the preferred choice here. Although very popular with couples enjoying romantic dinners, families and groups are also welcome.
Address & telephone number: Book, Rua de Aviz 10, Porto, Portugal, +351 917 953 387
Gosho Restaurant
Restaurant, Portuguese
For an evening away from authentic Portuguese dining, the
Gosho Restaurant
at the
Porto Palacio Hotel
is a delectable
Japanese
fusion restaurant. Serving a range of sushi, sashimi,
teppanyaki
and creative Japanese tapas dishes, Gosho manages the perfect blend of traditional and contemporary Japanese cooking. The open kitchen enables customers to watch the chef at work preparing the exquisitely presented dishes. The restaurant itself is stylish, despite the unexpected TV screens that line the walls. Choose the tasting menu to truly experience the creative flair of Gosho, or opt for some more classic sushi options off of the
a la carte
menu.
O Paparico
O Paparico must have created its menu with couples in mind, as every dish is made for two to share. The focus here is on national Portuguese dishes cooked the traditional way, with a few modern and innovative twists thrown in to liven things up, such as in the preparation of the cod sushi. Stone-clad walls, crisp white table linens, and burning candles create a relaxed and romantic ambiance in which to enjoy a selection of delicious dishes. Reserve a table for two and tuck into a selection of O Paparico's most famous specials, such as the veal with a bone marrow sauce, or the monkfish with prawns. A selection of starters awaits diners on arrival at their table, and the list of over 800 great wines is sure to please.
Address & telephone number: O Paparico, Rua de Costa Cabral 2343, Porto, Portugal, +351 22 540 0548
Pedro Lemos
Restaurant, Portuguese, European

Named after the restaurant's head chef, Pedro Lemos is one of the most established restaurants in Porto. Specializing in rich Portuguese dishes created using the finest quality ingredients, sourced directly from the producers, this is a restaurant for the true gourmand traveler. For a special occasion, the seven-course feasting menu is the best way to experience the sheer expertise of the chef's imagination and culinary skills. But for something smaller, and kinder to the wallet, the three-course tasting menu with wine is more than sufficient, and absolutely excellent.
Volcanic Iceland Epic Trip
meet our Local Insider
Hanna
HOW LONG HAVE YOU BEEN A GUIDE?
2 years.
WHAT DO YOU LOVE ABOUT YOUR JOB?
It's the personal contact, the personal experiences. I love meeting people from all over the world... I really like getting to know everyone and feeling like I'm traveling with a group of friends.
WHAT DESTINATION IS ON YOUR TRAVEL BUCKET-LIST?
I have so many places on my list, but I would really lobe to go to Africa. I consider myself an "adventure girl" and Africa feels like the ULTIMATE adventure!
Every CULTURE TRIP Small-group adventure is led by a Local Insider just like Hanna.

KEEN TO EXPLORE THE WORLD?
Connect with like-minded people on our premium trips curated by local insiders and with care for the world
Since you are here, we would like to share our vision for the future of travel - and the direction Culture Trip is moving in.
Culture Trip launched in 2011 with a simple yet passionate mission: to inspire people to go beyond their boundaries and experience what makes a place, its people and its culture special and meaningful — and this is still in our DNA today. We are proud that, for more than a decade, millions like you have trusted our award-winning recommendations by people who deeply understand what makes certain places and communities so special.
Increasingly we believe the world needs more meaningful, real-life connections between curious travellers keen to explore the world in a more responsible way. That is why we have intensively curated a collection of premium small-group trips as an invitation to meet and connect with new, like-minded people for once-in-a-lifetime experiences in three categories: Culture Trips, Rail Trips and Private Trips. Our Trips are suitable for both solo travelers, couples and friends who want to explore the world together.
Culture Trips are deeply immersive 5 to 16 days itineraries, that combine authentic local experiences, exciting activities and 4-5* accommodation to look forward to at the end of each day. Our Rail Trips are our most planet-friendly itineraries that invite you to take the scenic route, relax whilst getting under the skin of a destination. Our Private Trips are fully tailored itineraries, curated by our Travel Experts specifically for you, your friends or your family.
We know that many of you worry about the environmental impact of travel and are looking for ways of expanding horizons in ways that do minimal harm - and may even bring benefits. We are committed to go as far as possible in curating our trips with care for the planet. That is why all of our trips are flightless in destination, fully carbon offset - and we have ambitious plans to be net zero in the very near future.