The Top 10 Things To Do And See In Bjørvika, Oslo

With the redevelopment of the Oslo bay area, Bjørvika has become a revitalized part of Oslo where design and architecture have been allowed to flourish. The opera building has become a natural focal point in the area with the debated Barcode buildings looming in the background. With new portions of the seaside promenade, trendy restaurants and city beaches opening up every year, this part of Oslo is one to watch in the years to come.
The Norwegian National Opera and Ballet
Opera House

A spectacular display of contemporary Nordic design, created by renowned Norwegian architects,
Snøhetta
, is the
Norwegian National Opera and Ballet
. A striking giant in white marble, the building itself is worth a visit, but also for the view of the fjord from the rooftop, the two high-end restaurants, the sleek interiors of oak and the world class performances. Take a walk down to the water and enjoy this iconic Oslo building, as it rises from the fjord like a glacier.
Oslo Waterfront Promenade
As a part of the urban renewal project, Fjord City, Oslo's waterfront is seeing a lot of new developments and exciting additions. One of these features is an extensive promenade stretching all the way from the very east, through the city center and Bjørvika, and through to Frognerkilen in the west. With new areas opening up every year, the idea is a continuous walkway along the entire bay-area. With mmw architects at the head of design and spectacular views of Oslo and the innermost areas of the fjord, a walk along the promenade is bound to be a unique experience.
Destinations Unlocked:
Let our travel expert Stefano help you find your perfect Culture trip
Looking for an expert's perspective?
Uncover my top 3 recommended places from each continent on the map.
CentralAmerica
1. Guatemala
An express adventure for those with limited time off. Prepare yourself incredible experiences. You will hike a volcano, visit mayan temples and witness a ceremony and take in beautiful colonial Antigua.
CentralAmerica
2. Belize
A quick trip not too far away for those seeking a relaxing mini break. You will have plenty of free time to relax but also some awesome activities to experience the rainforest and the caribbean sea.
CentralAmerica
3. Mexico
An exciting mini trip exploring the lesser known colonial towns of central Mexico. This is hte perfect trip for someone with limited time off and still wants to turn on explorer mode and do something different.
SouthAmerica
1. Ecuador
A remarkable 8 days adventure through the Andes and the Amazon rainforest. The best choice for adventure seekers wishing to visit the 2 most iconic areas of South America, in only 1 week and no flights.
SouthAmerica
2. Peru
An alternative itinerary to classic Peru, from Cusco to Arequipa. This itinerary is great combination of highlights Cusco and Machu Picchu with the lesser known Arequipa and Colca Canyon.
Europe
1. Italy
The ultimate Italian experience from the vibrant streets of Naples to the breathtaking sceneries of the Amalfi Coast followed by Matera and down to Puglia with its golden beaches, intense flavours and fascinating destinations.
Europe
2. Scotland
Embark on this great adventure starting from London all the way to Scotland with a true Scottish experience made of breathtaking sceneries, whisky tasting and ..lots of fun! Ideal for train lovers and explorers.
Europe
3. Portugal
A wonderful train journey around Portugal, from the romantic city of Porto to the Douro Valley, to the beautiful Aveiro all the way to Lisbon and Sintra. The perfect trip to train, culinary and culture lovers.
Asia
1. South Korea
Discover incredible temples, mountains and modern cities on this 10 day adventure. This trip is perfect for those seeking immersion in the cuisine, culture and natural wonders of South Korea.
Asia
2. Thailand
From Bankgok to Angkor Wat to Ho Chi Minh City and everything in between - adventure through the heart of South-East Asia. Taste the delights, see history brought to life and unwind on a Mekong River cruise.
Asia
3. Sri Lanka
A fantastic adventure that showcases Sri Lanka's fantastic landscapes, wildlife and flavours. With 3 epic rail journeys, 3 UNESCO heritage sites and time to relax, this trip has loads to offer at a great price
Africa
1. Morocco
An epic journey across Morocco: from Casablanca to Marrakech, through the blue city of Chefchaouen to the wonders of the desert and deep to the High Atlas Mountains - this trip has it all! Ideal for true explorers!
Africa
2. Egypt
From Cairo to Aswan, this trip brings the land of the pharaohs to life. You'll visit the Pyramids, Valley of the Kings and Luxor Temple and cruise down the Nile in style. This is the perfect way to explore Egypt.
The Medieval Park
Church, Park, Ruins
The Medieval Park
Middelalderparken, or 'the medieval park', is a park situated a short walk away from Bjørvika. Technically a part of Oslo's Old Town, the park contains ruins of the St. Clement's Church and a medieval royal estate, as well as a constructed shoreline made to appear as the shoreline in Oslo did in the middle ages. Take a walk in the park, and experience this curious juxtaposition of the medieval ruins and the contemporary Barcode Project in the background.
Middelalderparken, Oslo, Norway
Sørenga City Beach
Opened in June 2015, Sørenga City Beach is the newest addition to an ever expanding and revitalized shoreline in the Bjørvika bay area. Out on the tip of Sørenga lies the new city beach. It's so popular that people are often seen queuing to find a spot in the summer. In a country with thousands of miles of available shoreline and beaches, this is a truly remarkable phenomenon. With a spectacular view of the fjord, this sandy beach offers a serene pit-stop in the middle of the high-rise jungle.
The Barcode
One of the most visible, and disputed, additions to the Fjord City is the Barcode Project, a redevelopment of the former dock area with several new high-rise buildings created by different architects. Housing banks, offices, apartments and restaurants, these buildings are worth a look if only for the striking figures they create on the Oslo skyline. Barcode forms the backdrop to the Opera and is yet another spectacular example of contemporary, Scandinavian designs in Oslo.
The Norwegian Museum of Contemporary Art
Art Gallery, Museum, Building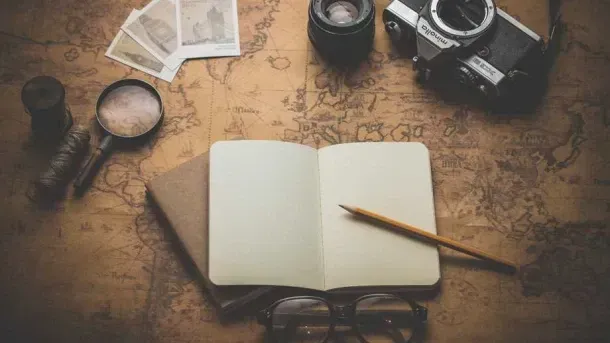 A short walk away from the Bjørvika shoreline lies the
Norwegian Museum of Contemporary Art
, displaying permanent and revolving exhibitions of art from ca. 1945 until today. With more than 5,000 works from Norwegian and international artists, the museum covers a broad register and exhibits works in many different mediums, including paintings, sculptures, film, and photography. Spanning two floors, this section of the National Museum is an exciting arena for contemporary artworks with guided tours and free entry on Sundays.
The House of Film
Filmens Hus, the 'house of film', is a building housing several different organizations working on film. Perhaps most notably the Norwegian Film Institute. While it's primarily a place of business, there are also several areas and activities open to the public. Among those, there is Cinemateket where classic and contemporary film is screened, discussed and debated, and talks and workshops are held. The building is also home to the Norwegian film archives, a small film museum documenting Norwegian film history, as well as a newly opened café with a simple menu.
Filmens Hus, Dronningens gate 16, Oslo, Norway, +47 22 47 45 00
Norwegian Armed Forces Museum
Museum

If you move from Bjørvika's bay area and in the direction of
Akershus Fortress
, you will encounter the
Norwegian Armed Forces Museum
, where Norwegian military history is documented and displayed. The museum recounts military efforts from the very first defenses in the Viking ages, until a lively occupation during the Second World War, and modern-day international war efforts. Through unique objects and artifacts, a long military tradition is displayed in what is one of the world's most peaceful nations.
Kunsthall Oslo
Kunsthall Oslo is an independent exhibition space for contemporary art located in Bjørvika. As a non-profit establishment, Kunsthall displays international art, and emphasizes on 'new commissions and a parallel commitment to exploring the social and historical.' Increasingly popular among the public, Oslo Kunsthall aims to promote contemporary culture in Oslo and is definitely worth a visit if this is within your field or interest, or if you are simply curious.
Trelastgata 17, Oslo, Norway, +47 21 69 69 39
Oslo Ladegård
Oslo Ladegård is a baroque stately home from the early 1700s situated in Oslo's Old Town. Placed in a charming little park, the classic Scandinavian wooden villa, like Frogner Manor in the Frogner Park, displays beautiful interiors and authentic décor from the 18th and 19th century and also has a basement dating as far back as 1200. Oslo Ladegård is also home to a small café, with a large outdoor seating area, that serves what allegedly is the very best Italian pizza in all of Oslo.
Oslo gate 13, Oslo, Norway, +47 22 19 44 68
By Linn Vardheim
Volcanic Iceland Epic Trip
meet our Local Insider
Hanna
HOW LONG HAVE YOU BEEN A GUIDE?
2 years.
WHAT DO YOU LOVE ABOUT YOUR JOB?
It's the personal contact, the personal experiences. I love meeting people from all over the world... I really like getting to know everyone and feeling like I'm traveling with a group of friends.
WHAT DESTINATION IS ON YOUR TRAVEL BUCKET-LIST?
I have so many places on my list, but I would really lobe to go to Africa. I consider myself an "adventure girl" and Africa feels like the ULTIMATE adventure!
Every CULTURE TRIP Small-group adventure is led by a Local Insider just like Hanna.

KEEN TO EXPLORE THE WORLD?
Connect with like-minded people on our premium trips curated by local insiders and with care for the world
Since you are here, we would like to share our vision for the future of travel - and the direction Culture Trip is moving in.
Culture Trip launched in 2011 with a simple yet passionate mission: to inspire people to go beyond their boundaries and experience what makes a place, its people and its culture special and meaningful — and this is still in our DNA today. We are proud that, for more than a decade, millions like you have trusted our award-winning recommendations by people who deeply understand what makes certain places and communities so special.
Increasingly we believe the world needs more meaningful, real-life connections between curious travellers keen to explore the world in a more responsible way. That is why we have intensively curated a collection of premium small-group trips as an invitation to meet and connect with new, like-minded people for once-in-a-lifetime experiences in three categories: Culture Trips, Rail Trips and Private Trips. Our Trips are suitable for both solo travelers, couples and friends who want to explore the world together.
Culture Trips are deeply immersive 5 to 16 days itineraries, that combine authentic local experiences, exciting activities and 4-5* accommodation to look forward to at the end of each day. Our Rail Trips are our most planet-friendly itineraries that invite you to take the scenic route, relax whilst getting under the skin of a destination. Our Private Trips are fully tailored itineraries, curated by our Travel Experts specifically for you, your friends or your family.
We know that many of you worry about the environmental impact of travel and are looking for ways of expanding horizons in ways that do minimal harm - and may even bring benefits. We are committed to go as far as possible in curating our trips with care for the planet. That is why all of our trips are flightless in destination, fully carbon offset - and we have ambitious plans to be net zero in the very near future.