The Best Rugby Stadia in Ireland

As Ireland prepares to host the Women's Rugby World Cup in August 2017, the island nation is also looking to the future. The much-hyped tournament is already close to a sell-out, and the Irish Rugby Football Union (IRFU) doesn't see it only as a goal in itself, but also as a means of establishing their capacity to host international events of this calibre. To that end, a bid to host the men's tournament – traditionally far bigger and better supported, due to the sport's extensive history – is in place for 2023.
Many of the 2023 venues, though, would be borrowed from Ireland's traditional sport, GAA. For many years, there was a rigid separation between the traditional Gaelic sport and the sports their association labelled as 'foreign', including rugby and soccer, so much so that players could be removed from the GAA for so much as kicking a soccer ball. That particular taboo was broken for good when the Aviva Stadium was redeveloped in 2007, and Ireland played France in the previously sacrosanct, GAA-only ground Croke Park. Croke Park is amongst the stadiums put forward for the 2023 bid, and with a full-house capacity of 82,300, the Dublin venue remains the third biggest stadium in Europe. But what of the real rugby stadia? Here, we outline Ireland's best.
Destinations Unlocked:
Let our travel expert Stefano help you find your perfect Culture trip
Looking for an expert's perspective?
Uncover my top 3 recommended places from each continent on the map.
CentralAmerica
1. Guatemala
An express adventure for those with limited time off. Prepare yourself incredible experiences. You will hike a volcano, visit mayan temples and witness a ceremony and take in beautiful colonial Antigua.
CentralAmerica
2. Belize
A quick trip not too far away for those seeking a relaxing mini break. You will have plenty of free time to relax but also some awesome activities to experience the rainforest and the caribbean sea.
CentralAmerica
3. Mexico
An exciting mini trip exploring the lesser known colonial towns of central Mexico. This is hte perfect trip for someone with limited time off and still wants to turn on explorer mode and do something different.
SouthAmerica
1. Ecuador
A remarkable 8 days adventure through the Andes and the Amazon rainforest. The best choice for adventure seekers wishing to visit the 2 most iconic areas of South America, in only 1 week and no flights.
SouthAmerica
2. Peru
An alternative itinerary to classic Peru, from Cusco to Arequipa. This itinerary is great combination of highlights Cusco and Machu Picchu with the lesser known Arequipa and Colca Canyon.
Europe
1. Italy
The ultimate Italian experience from the vibrant streets of Naples to the breathtaking sceneries of the Amalfi Coast followed by Matera and down to Puglia with its golden beaches, intense flavours and fascinating destinations.
Europe
2. Scotland
Embark on this great adventure starting from London all the way to Scotland with a true Scottish experience made of breathtaking sceneries, whisky tasting and ..lots of fun! Ideal for train lovers and explorers.
Europe
3. Portugal
A wonderful train journey around Portugal, from the romantic city of Porto to the Douro Valley, to the beautiful Aveiro all the way to Lisbon and Sintra. The perfect trip to train, culinary and culture lovers.
Asia
1. South Korea
Discover incredible temples, mountains and modern cities on this 10 day adventure. This trip is perfect for those seeking immersion in the cuisine, culture and natural wonders of South Korea.
Asia
2. Thailand
From Bankgok to Angkor Wat to Ho Chi Minh City and everything in between - adventure through the heart of South-East Asia. Taste the delights, see history brought to life and unwind on a Mekong River cruise.
Asia
3. Sri Lanka
A fantastic adventure that showcases Sri Lanka's fantastic landscapes, wildlife and flavours. With 3 epic rail journeys, 3 UNESCO heritage sites and time to relax, this trip has loads to offer at a great price
Africa
1. Morocco
An epic journey across Morocco: from Casablanca to Marrakech, through the blue city of Chefchaouen to the wonders of the desert and deep to the High Atlas Mountains - this trip has it all! Ideal for true explorers!
Africa
2. Egypt
From Cairo to Aswan, this trip brings the land of the pharaohs to life. You'll visit the Pyramids, Valley of the Kings and Luxor Temple and cruise down the Nile in style. This is the perfect way to explore Egypt.
The Aviva Stadium, Dublin
Stadium

Still known to many as Lansdowne Road (its pre-revamp and pre-corporate sponsorship name), the modern version of the
Aviva Stadium
opened in 2010, and it is the home of Ireland's national rugby and football sides. The modern design sinks to near the ground at one end, where locals objected to the structure's impact on the light in their gardens, creating a curious design sometimes jokingly called a 'bedpan'. As well as its two core sports, the Aviva has hosted a series of concerts, including the likes of Lady Gaga and AC/DC, and once sold out a show from a band you might well never have heard of, local heroes The Script. It's also hosted Heineken Cup (European rugby) finals, and the final of the Europa League, European football's second-tier continental tournament. It holds 51,700 at fully seated sporting events. If there's no game on, tours are available.

Home of Leinster, who represent the Eastern of Ireland's four provinces in the joint Irish, Welsh, Italian and Scottish professional club rugby league, the Pro12, the RDS (Royal Dublin Society) in the capital city is an iconic rugby venue. Located in an ornate compound that also hosts major conferences such as the Dublin Horse Show, and Ireland's Comicon, the Arena location – where the rugby takes place – holds a frequently sold out 18,500, with plans in place for substantial redevelopment in the near future. Queen, Bruce Springsteen, Guns N' Roses, Michael Jackson and U2 have all played here in the past. However, for locals, since their relocation to this spot in 2005, it's very much been the home of the 'Leinster roar', particularly beloved by the faithful as the home ground during all three of their European Cup title wins, achieved in 2009, 2011 and 2012.
The RDS Arena, Dublin 4, Ireland, +353 1 668 0866

Thomond Park, Limerick
Park, Stadium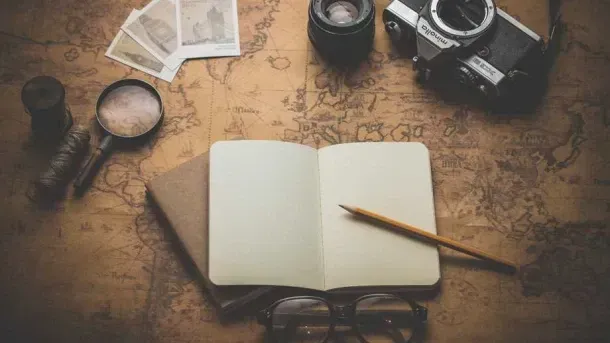 Redeveloped to a high standard in 2008, the 25,000 capacity
Thomond Park
is home to the fiercely competitive southern provincial side
Munster
(though their smaller games are played elsewhere – see below), as well as hosting Ulster Bank League (sub-Pro12) team Shannon RFC. The stadium is a renowned fortress, with Munster once maintaining an unbeaten home run in European competition here that lasted for 12 years. It's the site of a legendary local victory, the defeat of a touring New Zealand side – seen as almost invincible – in a 1978 friendly contest, a result only matched by the national team when they finally got one over on the All Blacks in 2016, at the 29th attempt. Thomond Park is also a popular – if irregular – concert venue, having hosted Bob Dylan and Elton John, and was recently the temporary home of local soccer club Limerick FC. Munster are twice European club rugby champions.
Kingspan Stadium, Belfast
Park, Stadium

Kingspan Stadium (also known by its unsponsored name, Ravenhill) is due to host the finals of the Women's Rugby World Cup on August 26, 2017, a date that the host nation is dreaming of reaching. In its more everyday capacity, it's the home of
Ulster Rugby
, the north of Ireland's four Pro12 teams, and yet another European Cup winner, from back in 1999. The stadium dates back to 1923, and many enter via an arch in memory of those who died in World War I and World War II. Rugby is a sport that unites Northern Ireland in a way that soccer never has, and the stadium has a famously good atmosphere for games, raised in recent years by South African star man Steven Pienaar.
Galway Sportsgrounds, Galway
Park, Stadium

Western province Connacht are very much the poor relation of Irish professional rugby, traditionally seen as a feeder club for the three more successful provinces. Their recent success, then, has been roundly applauded by a rugby public that long had a soft spot for the Atlantic coast club. The Sportsgrounds has been the club's home for generations, and at 8,100 capacity, it is by far the smallest (and most intimate, in terms of getting close to the action) stadium on the Irish Pro12 circuit. Their Pro12 title in 2016 came against the odds, masterminded by Pat Lam, and marked their first-ever major trophy. Lam, sadly, has since departed.
Musgrave Park, Cork
Park, Stadium

Musgrave Park is in part a strange consequence of Munster's longtime two-base policy, which has seen the side train in two different Munster locations, Limerick and Cork, which is something detractors have long picked out as a failing of the team. Musgrave Park hosts only Munster's smaller games, typically against Italian opposition, and ensures that the club brings their game to both of their home cities. It's by far the least impressive of the stadia here, but it has its own concrete, provincial charm.
Volcanic Iceland Epic Trip
meet our Local Insider
Hanna
HOW LONG HAVE YOU BEEN A GUIDE?
2 years.
WHAT DO YOU LOVE ABOUT YOUR JOB?
It's the personal contact, the personal experiences. I love meeting people from all over the world... I really like getting to know everyone and feeling like I'm traveling with a group of friends.
WHAT DESTINATION IS ON YOUR TRAVEL BUCKET-LIST?
I have so many places on my list, but I would really lobe to go to Africa. I consider myself an "adventure girl" and Africa feels like the ULTIMATE adventure!
Every CULTURE TRIP Small-group adventure is led by a Local Insider just like Hanna.

KEEN TO EXPLORE THE WORLD?
Connect with like-minded people on our premium trips curated by local insiders and with care for the world
Since you are here, we would like to share our vision for the future of travel - and the direction Culture Trip is moving in.
Culture Trip launched in 2011 with a simple yet passionate mission: to inspire people to go beyond their boundaries and experience what makes a place, its people and its culture special and meaningful — and this is still in our DNA today. We are proud that, for more than a decade, millions like you have trusted our award-winning recommendations by people who deeply understand what makes certain places and communities so special.
Increasingly we believe the world needs more meaningful, real-life connections between curious travellers keen to explore the world in a more responsible way. That is why we have intensively curated a collection of premium small-group trips as an invitation to meet and connect with new, like-minded people for once-in-a-lifetime experiences in three categories: Culture Trips, Rail Trips and Private Trips. Our Trips are suitable for both solo travelers, couples and friends who want to explore the world together.
Culture Trips are deeply immersive 5 to 16 days itineraries, that combine authentic local experiences, exciting activities and 4-5* accommodation to look forward to at the end of each day. Our Rail Trips are our most planet-friendly itineraries that invite you to take the scenic route, relax whilst getting under the skin of a destination. Our Private Trips are fully tailored itineraries, curated by our Travel Experts specifically for you, your friends or your family.
We know that many of you worry about the environmental impact of travel and are looking for ways of expanding horizons in ways that do minimal harm - and may even bring benefits. We are committed to go as far as possible in curating our trips with care for the planet. That is why all of our trips are flightless in destination, fully carbon offset - and we have ambitious plans to be net zero in the very near future.