The Best Museums And Galleries To See Irish Celtic Design

As well as contributing traditions that have been adapted into modern religious holidays, the Celts had a profound impact on Irish art. The Celtic knot is still one of the symbols most strongly associated with the country of Ireland, and the Book of Kells, with its interlacing patterns influenced by Celtic design, has become a national treasure. Here are the best places to experience Irish Celtic design for yourself.
National Museum of Ireland: Archaeology, Dublin
Museum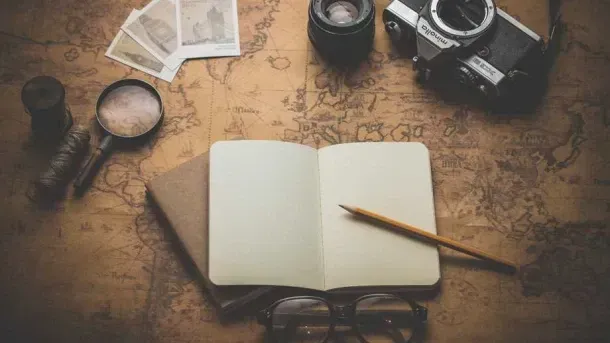 Without a doubt, the best place in Ireland today to experience Irish Celtic design is at the
National Museum of Ireland
's archeology wing on
Dublin's
Kildare Street. Permanent exhibitions here house the country's most important Celtic artefacts, such as the Iron Age gold collar known as the
Broighter Collar
, the bronze
horn
discovered at the former lake of Loughnashade, and the exquisitely delicate
Broighter Boat
. The National Musuem's
bog bodies
exhibition also relates to the Irish Celts, as the bodies found are believed to have been kings sacrificed as part of a Celtic ritual.
The Old Library Building, Trinity College Dublin
Building, Library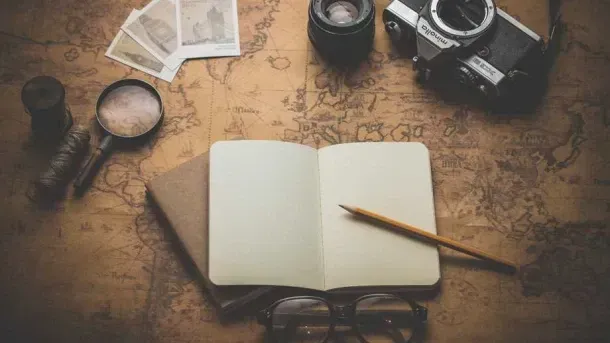 Trinity College's
Old Library now houses the
Book of Kells
, an illuminated manuscript Gospel book dating from around the year 800 AD, that is regarded as Ireland's finest national treasure. The book is part of a tradition now known as
Insular art
, which resulted from the blending of Celtic and
Anglo-Saxon
styles. The interlacing patterns and complex knots that adorn the book's pages are borrowed from traditional Celtic designs.
The Book of Durrow
, an even earlier example of an Insular illuminated manuscript that heavily features curvilinear patterning and Celtic spirals, is also on display at Trinity.
Celtic & Prehistoric Museum, Kerry
Museum

The Dingle peninsula's
Irish name Corca Dhuibhne means 'seed or tribe of Duibhne', a name taken from a Celtic goddess, and this area has a large collection of
Ogham stones
, adorned with Ireland's oldest form of writing. (Ogham is also sometimes referred to as 'the Celtic tree alphabet', since the names of a number of trees are ascribed to individual letters.) It makes sense, then, that
Dingle
should have its own
Celtic and Prehistoric Museum
, with a collection that includes tools, jewellery and an array of other artefacts from the Celtic era, as well as Ireland's only intact woolly mammoth skull.
The Former Monastery At Killamery
Ireland's Early Medieval high crosses are thought to be descended from pagan Celtic wooden memorials. Many feature Celtic knots as part of their embellishment, and most take a ringed Celtic shape. Further examples of Insular art, the crosses still standing are among Ireland's most important surviving monuments. The western Ossory group of high crosses, thought to be among the earliest examples in Ireland, are not in any gallery or museum – instead they have to be observed in their natural surroundings. One can be found in County Kilkenny at Killamery village, the site of a famous 7th century monastery and the location where the 9th-century Killamery brooch was found (now on display at the National Museum of Ireland).
Destinations Unlocked:
Let our travel expert Stefano help you find your perfect Culture trip
Looking for an expert's perspective?
Uncover my top 3 recommended places from each continent on the map.
CentralAmerica
1. Guatemala
An express adventure for those with limited time off. Prepare yourself incredible experiences. You will hike a volcano, visit mayan temples and witness a ceremony and take in beautiful colonial Antigua.
CentralAmerica
2. Belize
A quick trip not too far away for those seeking a relaxing mini break. You will have plenty of free time to relax but also some awesome activities to experience the rainforest and the caribbean sea.
CentralAmerica
3. Mexico
An exciting mini trip exploring the lesser known colonial towns of central Mexico. This is hte perfect trip for someone with limited time off and still wants to turn on explorer mode and do something different.
SouthAmerica
1. Ecuador
A remarkable 8 days adventure through the Andes and the Amazon rainforest. The best choice for adventure seekers wishing to visit the 2 most iconic areas of South America, in only 1 week and no flights.
SouthAmerica
2. Peru
An alternative itinerary to classic Peru, from Cusco to Arequipa. This itinerary is great combination of highlights Cusco and Machu Picchu with the lesser known Arequipa and Colca Canyon.
Europe
1. Italy
The ultimate Italian experience from the vibrant streets of Naples to the breathtaking sceneries of the Amalfi Coast followed by Matera and down to Puglia with its golden beaches, intense flavours and fascinating destinations.
Europe
2. Scotland
Embark on this great adventure starting from London all the way to Scotland with a true Scottish experience made of breathtaking sceneries, whisky tasting and ..lots of fun! Ideal for train lovers and explorers.
Europe
3. Portugal
A wonderful train journey around Portugal, from the romantic city of Porto to the Douro Valley, to the beautiful Aveiro all the way to Lisbon and Sintra. The perfect trip to train, culinary and culture lovers.
Asia
1. South Korea
Discover incredible temples, mountains and modern cities on this 10 day adventure. This trip is perfect for those seeking immersion in the cuisine, culture and natural wonders of South Korea.
Asia
2. Thailand
From Bankgok to Angkor Wat to Ho Chi Minh City and everything in between - adventure through the heart of South-East Asia. Taste the delights, see history brought to life and unwind on a Mekong River cruise.
Asia
3. Sri Lanka
A fantastic adventure that showcases Sri Lanka's fantastic landscapes, wildlife and flavours. With 3 epic rail journeys, 3 UNESCO heritage sites and time to relax, this trip has loads to offer at a great price
Africa
1. Morocco
An epic journey across Morocco: from Casablanca to Marrakech, through the blue city of Chefchaouen to the wonders of the desert and deep to the High Atlas Mountains - this trip has it all! Ideal for true explorers!
Africa
2. Egypt
From Cairo to Aswan, this trip brings the land of the pharaohs to life. You'll visit the Pyramids, Valley of the Kings and Luxor Temple and cruise down the Nile in style. This is the perfect way to explore Egypt.

Volcanic Iceland Epic Trip
meet our Local Insider
Hanna
HOW LONG HAVE YOU BEEN A GUIDE?
2 years.
WHAT DO YOU LOVE ABOUT YOUR JOB?
It's the personal contact, the personal experiences. I love meeting people from all over the world... I really like getting to know everyone and feeling like I'm traveling with a group of friends.
WHAT DESTINATION IS ON YOUR TRAVEL BUCKET-LIST?
I have so many places on my list, but I would really lobe to go to Africa. I consider myself an "adventure girl" and Africa feels like the ULTIMATE adventure!
Every CULTURE TRIP Small-group adventure is led by a Local Insider just like Hanna.

KEEN TO EXPLORE THE WORLD?
Connect with like-minded people on our premium trips curated by local insiders and with care for the world
Since you are here, we would like to share our vision for the future of travel - and the direction Culture Trip is moving in.
Culture Trip launched in 2011 with a simple yet passionate mission: to inspire people to go beyond their boundaries and experience what makes a place, its people and its culture special and meaningful — and this is still in our DNA today. We are proud that, for more than a decade, millions like you have trusted our award-winning recommendations by people who deeply understand what makes certain places and communities so special.
Increasingly we believe the world needs more meaningful, real-life connections between curious travellers keen to explore the world in a more responsible way. That is why we have intensively curated a collection of premium small-group trips as an invitation to meet and connect with new, like-minded people for once-in-a-lifetime experiences in three categories: Culture Trips, Rail Trips and Private Trips. Our Trips are suitable for both solo travelers, couples and friends who want to explore the world together.
Culture Trips are deeply immersive 5 to 16 days itineraries, that combine authentic local experiences, exciting activities and 4-5* accommodation to look forward to at the end of each day. Our Rail Trips are our most planet-friendly itineraries that invite you to take the scenic route, relax whilst getting under the skin of a destination. Our Private Trips are fully tailored itineraries, curated by our Travel Experts specifically for you, your friends or your family.
We know that many of you worry about the environmental impact of travel and are looking for ways of expanding horizons in ways that do minimal harm - and may even bring benefits. We are committed to go as far as possible in curating our trips with care for the planet. That is why all of our trips are flightless in destination, fully carbon offset - and we have ambitious plans to be net zero in the very near future.