A Music Lover's Guide to Budapest

Jazz jam sessions, symphonies and string quartets, wild techno and rave parties – Budapest offers a seemingly infinite array of music events. To get some insight into the Hungarian capital's dynamic music scene, Culture Trip asked local musicians and concertgoers for the lowdown.
It doesn't matter what you're into, Budapest has it all when it comes to music. Every night there are dozens of events, including concerts, parties and alternative theatre performances. The venues are as varied as the gigs: from an inner courtyard transformed into an elegant music hall, to an old boarding school run by French nuns.
Destinations Unlocked:
Let our travel expert Stefano help you find your perfect Culture trip
Looking for an expert's perspective?
Uncover my top 3 recommended places from each continent on the map.
CentralAmerica
1. Guatemala
An express adventure for those with limited time off. Prepare yourself incredible experiences. You will hike a volcano, visit mayan temples and witness a ceremony and take in beautiful colonial Antigua.
CentralAmerica
2. Belize
A quick trip not too far away for those seeking a relaxing mini break. You will have plenty of free time to relax but also some awesome activities to experience the rainforest and the caribbean sea.
CentralAmerica
3. Mexico
An exciting mini trip exploring the lesser known colonial towns of central Mexico. This is hte perfect trip for someone with limited time off and still wants to turn on explorer mode and do something different.
SouthAmerica
1. Ecuador
A remarkable 8 days adventure through the Andes and the Amazon rainforest. The best choice for adventure seekers wishing to visit the 2 most iconic areas of South America, in only 1 week and no flights.
SouthAmerica
2. Peru
An alternative itinerary to classic Peru, from Cusco to Arequipa. This itinerary is great combination of highlights Cusco and Machu Picchu with the lesser known Arequipa and Colca Canyon.
Europe
1. Italy
The ultimate Italian experience from the vibrant streets of Naples to the breathtaking sceneries of the Amalfi Coast followed by Matera and down to Puglia with its golden beaches, intense flavours and fascinating destinations.
Europe
2. Scotland
Embark on this great adventure starting from London all the way to Scotland with a true Scottish experience made of breathtaking sceneries, whisky tasting and ..lots of fun! Ideal for train lovers and explorers.
Europe
3. Portugal
A wonderful train journey around Portugal, from the romantic city of Porto to the Douro Valley, to the beautiful Aveiro all the way to Lisbon and Sintra. The perfect trip to train, culinary and culture lovers.
Asia
1. South Korea
Discover incredible temples, mountains and modern cities on this 10 day adventure. This trip is perfect for those seeking immersion in the cuisine, culture and natural wonders of South Korea.
Asia
2. Thailand
From Bankgok to Angkor Wat to Ho Chi Minh City and everything in between - adventure through the heart of South-East Asia. Taste the delights, see history brought to life and unwind on a Mekong River cruise.
Asia
3. Sri Lanka
A fantastic adventure that showcases Sri Lanka's fantastic landscapes, wildlife and flavours. With 3 epic rail journeys, 3 UNESCO heritage sites and time to relax, this trip has loads to offer at a great price
Africa
1. Morocco
An epic journey across Morocco: from Casablanca to Marrakech, through the blue city of Chefchaouen to the wonders of the desert and deep to the High Atlas Mountains - this trip has it all! Ideal for true explorers!
Africa
2. Egypt
From Cairo to Aswan, this trip brings the land of the pharaohs to life. You'll visit the Pyramids, Valley of the Kings and Luxor Temple and cruise down the Nile in style. This is the perfect way to explore Egypt.
Classical music
Budapest Music Centre
Music Venue
"Classical music is boring, outdated, and for old people in suits." Isn't this something we've all heard? The Budapest Music Centre is far from boring. This exciting venue is set within a Neoclassical 19th-century residential building that has been renovated and turned into a modern cultural space, with the old courtyard transformed into the main concert hall. Other rooms and venues provide space for music courses and conferences. "I love playing here," says Bence Juhász, a talented young conductor. "The acoustics are great, and I feel like the venue adds something very special to our performance every time." If you are looking for some quality contemporary classical or jazz music, this is your best best. BMC has a wonderful and vast music library, and – crucially – it has a great restaurant.

History
, elegance and culture – Vigadó epitomises these terms. As its name implies ("víg" means "happy"), Vigadó is a culture and entertainment hotspot. Being the first (and for a long time the only one) of its kind in Budapest, the venue boasts an illustrious list of performers: among others, Franz Liszt and
Johann Strauss
played here regularly. After entering the building and crossing the beautiful entrance hall, visitors can take the marble stairs, check their ties and their make-up in the huge, elegant mirrors and finally enter the vast ballroom. This breathtaking palace of gold and marble is nowadays used as a concert hall. "I like how beautiful and elegant it is," Juhász says. "Unfortunately, because of its size and shape, this room has quite a bit of echo, but it is still a brilliant venue. I often come here for concerts, and I'm never disappointed," he says.
Palace of Arts (Müpa)
Concert Hall, Music Venue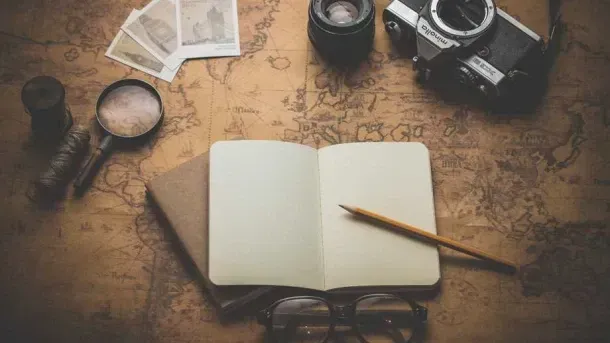 The Palace of Arts (Müpa) opened its doors in 2005, and has been one of Hungary's principal cultural hubs ever since. The mammoth complex consists of a museum of Modern art, a theatre and the Béla Bartók National Concert Hall. The latter is one of the country's most modern concert halls, seating over 1,500 people and equipped with hyper-modern equipment. "As a musician, I'm always impressed by how versatile the hall is," Juhász says. "With the help of moveable walls, echo chambers and other high-tech solutions, the acoustics can be perfectly fine-tuned for the performance. It doesn't matter if it's a monumental Wagner piece with 120 musicians on stage or a solo recital, the sound is crystal clear." Pro tip: students can purchase a standing ticket for 500 HUF (around £1.20).
Electronic music
Lärm
Bar, Nightclub, Beer
With an interior painted completely black, Lärm is an electronic music club with Martin audio equipment and no decibel cap. Due to the club's central location, you might need to fight your way through the crowds to get in, but it's worth it. "Lärm is currently the most popular underground electronic music venue in Budapest," says Maxim Jurin, an up-and-coming DJ. He recommends only going to concerts with an entrance fee. "Although there are free concerts as well, having to pay for the ticket means that only hard-core techno fans come. Don't touch the walls though, if you don't want to stick to them," he adds. "It's dirty, it's pitch black, it's raw and loud – it's true fun."

This huge complex of different spaces (two halls, a garden, a studio and even a sofa bar) offers a great variety of concerts and genres. "When it comes to electronic music, this place is incredibly versatile," says Jurin. In the past few years, many of Hungary's most popular artists have performed here, including metal and pop bands but also top-level DJs, playing every single sub-genre of the electronic scene you can think of. But that's not all – they regularly hold other events, including painting auctions, wardrobe fairs and even board-game competitions. The building itself is a former boarding school, which was run by French nuns.
Alternative/underground spaces
For an intimate musical experience, head to Auróra. As its website describes, the venue is a "social enterprise" that aims to embrace and promote the civil sector. The space hosts talks, family events, open theatre performances and concerts, making it both a feature of Budapest nightlife and a hive of activity during the day. According to Vica, a frequent attendee, "Auróra is great because you can always find something you like. It has numerous rooms and bigger areas, so you can peacefully enjoy the concert of your favourite band while not being disturbed by the partying people downstairs."
Gólya ("Stork") is more than a concert venue. It's a community centre with an ambitious mission: promoting peace and acceptance. The wide variety of events include arts and crafts workshops, talks on salient issues such as sustainability and, of course, concerts. The line-up is usually rather eclectic.
Jazz
Opus Jazz Club
Music Venue
An elegant restaurant, indulgent Surf and Turf burgers and a soundtrack of smooth jazz… If this sounds like your ideal set-up, Opus Jazz Club will hit the spot. Opus is a little on the pricier side, but it's worth it for the experience it offers: high-level performers, delicious food and an upscale vibe. "I've been here several times," says Gábor Fánczi, a local jazz bassist. "I usually come here for the unique concerts, and I'm never disappointed." Pro-tip: after the concert, take advantage of the club's location close to the river and enjoy a
stroll along the Danube
.
Budapest Jazz Club
Music Venue
Being one of the oldest jazz clubs in the city, Budapest Jazz Club deserves its fame. This very atmospheric venue combines the dimly lit vibes associated with smooth jazz clubs with the nostalgia-rich interior of a former cinema. Its bistro-like restaurant serves refined international dishes – try the pork medallions with sweet potato purée and avocado, for example – while the inner room hosts concerts every night. Gábor has played here several times: "The atmosphere is great, and performing here is always a fantastic experience," he reflects. Although for most of the concerts you need to buy a ticket, on Mondays, Wednesdays, Fridays and Saturdays, there are jam sessions that are free of charge. BJC is very popular, so book your table in advance.
Volcanic Iceland Epic Trip
meet our Local Insider
Hanna
HOW LONG HAVE YOU BEEN A GUIDE?
2 years.
WHAT DO YOU LOVE ABOUT YOUR JOB?
It's the personal contact, the personal experiences. I love meeting people from all over the world... I really like getting to know everyone and feeling like I'm traveling with a group of friends.
WHAT DESTINATION IS ON YOUR TRAVEL BUCKET-LIST?
I have so many places on my list, but I would really lobe to go to Africa. I consider myself an "adventure girl" and Africa feels like the ULTIMATE adventure!
Every CULTURE TRIP Small-group adventure is led by a Local Insider just like Hanna.

KEEN TO EXPLORE THE WORLD?
Connect with like-minded people on our premium trips curated by local insiders and with care for the world
Since you are here, we would like to share our vision for the future of travel - and the direction Culture Trip is moving in.
Culture Trip launched in 2011 with a simple yet passionate mission: to inspire people to go beyond their boundaries and experience what makes a place, its people and its culture special and meaningful — and this is still in our DNA today. We are proud that, for more than a decade, millions like you have trusted our award-winning recommendations by people who deeply understand what makes certain places and communities so special.
Increasingly we believe the world needs more meaningful, real-life connections between curious travellers keen to explore the world in a more responsible way. That is why we have intensively curated a collection of premium small-group trips as an invitation to meet and connect with new, like-minded people for once-in-a-lifetime experiences in three categories: Culture Trips, Rail Trips and Private Trips. Our Trips are suitable for both solo travelers, couples and friends who want to explore the world together.
Culture Trips are deeply immersive 5 to 16 days itineraries, that combine authentic local experiences, exciting activities and 4-5* accommodation to look forward to at the end of each day. Our Rail Trips are our most planet-friendly itineraries that invite you to take the scenic route, relax whilst getting under the skin of a destination. Our Private Trips are fully tailored itineraries, curated by our Travel Experts specifically for you, your friends or your family.
We know that many of you worry about the environmental impact of travel and are looking for ways of expanding horizons in ways that do minimal harm - and may even bring benefits. We are committed to go as far as possible in curating our trips with care for the planet. That is why all of our trips are flightless in destination, fully carbon offset - and we have ambitious plans to be net zero in the very near future.