The Top 10 Things To Do And See In Cologne

The largest city in North Rhine-Westphalia, Cologne has been a spectacular and enthralling architectural, aesthetic and cultural hub in Western Europe for centuries. Let's see some of the city's unforgettable sites and activities…
Cologne Dome
A masterpiece of Gothic architecture and a symbol of the enduring character of European Christianity, the Dome in Cologne is a spectacular medieval cathedral that was built over six centuries. Exceptional for its architectural, aesthetic and spiritual values, construction on the site began in 1248 and was only completed at the end of the 1880s. The ground plan is shaped in the form of the Latin cross and the height is a majestic, monumental 144 meters – simply wondrous!
Cologne Dome, Domkloster 4, Cologne, Germany, +49 0221 17940555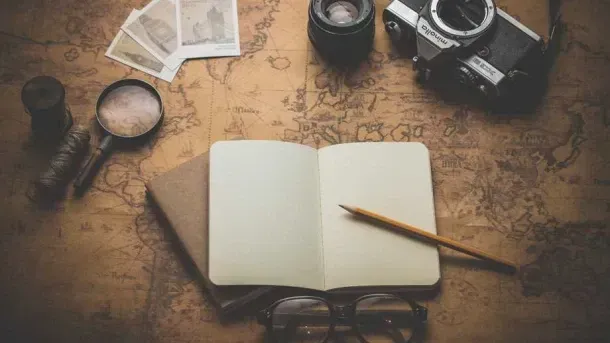 Covering over 4,000 square meters, the Lindt Chocolate Museum is an independent museum that showcases the finest in German choco manufacturing. Following the journey of the cocoa beans from tropical greenhouses to the factory floor, Hans Imhoff established this story in 1993 as a homage to centuries of the cult of chocolate in Cologne. Expect chocolate fountains and shelves of truffles galore.
Street food festival
Forest
Street food festival
An enticing culinary world right in the heart of Cologne, the Street Food Festival is an accumulation of cultures, fresh ingredients, authentic kitchens and people with a taste for the finer things. The dazzling food offering includes treats such as Zuzumi, a Japanese and European mix of cheese and meat, Aritochia, a Lebanese pita laden with various couscous recipes, Dehli and Desaner, macarons and cupcakes with rainbow like toppings, Saftladen, where smoothies come directly from forest berries, and countless, countless others!
Street food festival, Jack-in-the-Box-Hallen, Cologne, Germany, +49 0221 4600770

Beer Garden at Aachener Weiher
Beer Garden at Aachener Weiher
One of the most popular beer gardens and a beloved outdoor space in Cologne, the Beer Garden at Aachener Weiher is a complex place that accommodates guests, joggers, cyclists and musicians all at once at its location in the Hiroshima Nagasaki Park. Spread over 1,000 benches covered with umbrellas, the beer garden offers a spectacular panorama of the green recreational space all around, while the food is delicious and includes local favorites such as roasted pork knuckle and frothy pils.
Bier Garten at Aachener Weiher, Richard-Wagner-Straße, Cologne, Germany, +49 0221 5000614
Lindenthaler Tierpark
Park, Zoo
Lindenthaler Tierpark
A recreational area of about 20 acres, Lindenthaler is a park that accommodates more than 500 species of animal from all around the world. Boasting free entrance, the park's concept is a twist on the traditional zoo, as the areas where animals reside are larger and more spread out. The stars of the park are the tamed deer that can be fed and petted, as well as the presence of donkeys and ponies, peacocks, goats and many others.
Lindenthaler Tierpark, Kitschburger Str., Cologne, Germany, +49 0221 433496
District heating tunnel
Bridge
District heating tunnel
One of the best-kept secrets in Cologne is the Fernwärmetunnel, the district heating tunnel, which is 100 steps underground and crosses the river Rhine, all the way to Breslauer Platz. 461 meters long and considered a pioneer project in its field, the spectacular tube is fascinating for any travelling engineers, as it showcases the ground-breaking heating network of Cologne. The entrance is located behind Hohenzollern Bridge, on the right bank.
District heating tunnel, Hohenzollern Bridge, Cologne, Germany
Lanxess Arena
Building, Museum
Lanxess Arena
Designed by the architecture firm Böhm, including Peter Böhm with Jürgen Flohre und Severin Heiermann, the Lanzess Arena is Germany's largest multi-purpose hall and one of the world's most visited arenas. Over 20,000 seats make for a huge capacity and cover an overall space of more than 83,000 square meters. The building itself also has a striking glassy exterior with an arc and vaulted ceilings.
Lanxess Arena, Willy-Brandt-Platz 3, Cologne, Germany, +49 0221 8021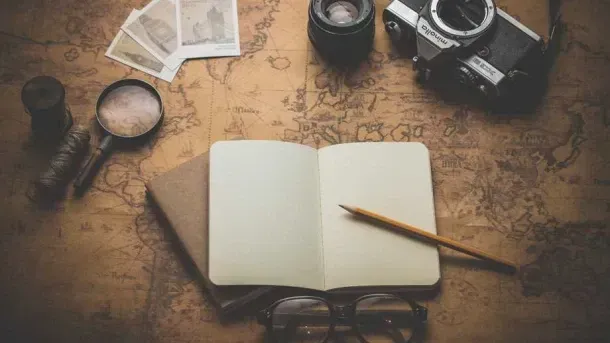 A spectacular contribution to the overall cityscape of Cologne,
Museum Ludwig
is 260,000 cubic meters founded in 1976 and designed by the architects Peter Busmann and Godfrid Haberer. The museum is composed of a metal-glass exterior which has spectacular irregular forms and a gradually elevated roof that gives the impression of a stepped construction. The collections inside contain the biggest pop-art array outside of the
United States
, featuring artists like Andy Warhol, Roy Lichtenstein or the surrealist Salvador Dali.
KölnTriangle
A veritable emblem of the cityscape, the Cologne Triangle is a modern architectural office building, located across from the Dome of Cologne, on the edge of the River Rhine in Cologne Deutz. The structure is composed of a triangle of three convex sides in conjunction with a circular core, all designed according to the environment – the glass tower has three segment facades aligned accordingly to the rise of the sun.
KölnTriangle, Ottopl. 1, Cologne, Germany, +49 0221 355004100
CityLeaks Urban Festival
An urban artistic NGO, organized by cologne-based art association artrmx e.V., this urban art festival gathers over 40 artists from around the world every two years. The festival addresses artistic interventions in the urban fabric, with street artists from around the world featured including ARYZ, Axel Void, BLU, Boris Tellegen, Brad Downey, Franco Fasoli, Faith47, Herakut, Mark Jenkins, Maya Hayuk as well as the Willi Dorner Company (performance), Xenorama (new media/visuals), Labor Fou (sculpture/interactive projects). Educationally oriented, the event focusses on the creative endeavours of public art. It is also possible to book street art tours in Cologne.
CityLeaks, Hospeltstrasse 69, Cologne, Germany, +49 02 2129 49 69 59
Volcanic Iceland Epic Trip
meet our Local Insider
Hanna
HOW LONG HAVE YOU BEEN A GUIDE?
2 years.
WHAT DO YOU LOVE ABOUT YOUR JOB?
It's the personal contact, the personal experiences. I love meeting people from all over the world... I really like getting to know everyone and feeling like I'm traveling with a group of friends.
WHAT DESTINATION IS ON YOUR TRAVEL BUCKET-LIST?
I have so many places on my list, but I would really lobe to go to Africa. I consider myself an "adventure girl" and Africa feels like the ULTIMATE adventure!
Every CULTURE TRIP Small-group adventure is led by a Local Insider just like Hanna.

KEEN TO EXPLORE THE WORLD?
Connect with like-minded people on our premium trips curated by local insiders and with care for the world
Since you are here, we would like to share our vision for the future of travel - and the direction Culture Trip is moving in.
Culture Trip launched in 2011 with a simple yet passionate mission: to inspire people to go beyond their boundaries and experience what makes a place, its people and its culture special and meaningful — and this is still in our DNA today. We are proud that, for more than a decade, millions like you have trusted our award-winning recommendations by people who deeply understand what makes certain places and communities so special.
Increasingly we believe the world needs more meaningful, real-life connections between curious travellers keen to explore the world in a more responsible way. That is why we have intensively curated a collection of premium small-group trips as an invitation to meet and connect with new, like-minded people for once-in-a-lifetime experiences in three categories: Culture Trips, Rail Trips and Private Trips. Our Trips are suitable for both solo travelers, couples and friends who want to explore the world together.
Culture Trips are deeply immersive 5 to 16 days itineraries, that combine authentic local experiences, exciting activities and 4-5* accommodation to look forward to at the end of each day. Our Rail Trips are our most planet-friendly itineraries that invite you to take the scenic route, relax whilst getting under the skin of a destination. Our Private Trips are fully tailored itineraries, curated by our Travel Experts specifically for you, your friends or your family.
We know that many of you worry about the environmental impact of travel and are looking for ways of expanding horizons in ways that do minimal harm - and may even bring benefits. We are committed to go as far as possible in curating our trips with care for the planet. That is why all of our trips are flightless in destination, fully carbon offset - and we have ambitious plans to be net zero in the very near future.