The Best Dive Bars Near Kotti, Berlin

Kottbusser Tor is a vibrant slice of Kreuzberg. Its roots as an almost slum in the not-so-distant past have left this area with ample space to create, imagine, and mold pretty fantastic watering holes, waffle houses, and havens for crispy chicken-burgers. A friend to graffiti and once abandoned buildings, Kotti is a sponge to the trendy metamorphosis happening in around the area. Its wealth of bars range from in-your-face to best kept secret. We've garnered a list of the most divey watering holes in this enigmatic area.
Monarch
Bar, German, Cocktails, Wine, Beer

This dive bar-meets-music lounge is the manifestation of what a proper
Berlin
bar is: gritty, full of smoke and cheap beer, and good tunes.
Monarch
is unassuming in just about every sense of the word. If someone hasn't been there before, he might not be able to find it. A furtive door linked to some sketchy stairs is the gateway to this libation oasis. Their music ranges from well-selected beats from the bartenders to eclectic live music. Sitting in Monarch is kind of like being part of a secret; the U-bahn putters on in the background, muffled but audible through the windows while inexpensive beer flows on the inside. This place gets crowded pretty fast, so it's good to snag a window seat early.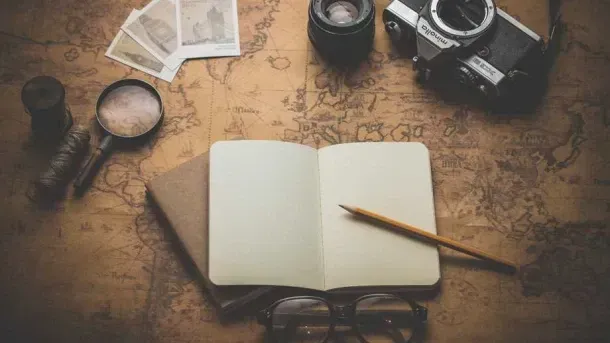 Das Hotel
is a gem around Kottbusser Tor hidden in plain sight. A tiny, unobtrusive orange façade could enable someone to walk right past it, which would be a terrible shame. The inside is romantic with a hint of grunge. Various compact rooms filled with wooden tables, candles, and delicate flowers lend to creating an intimate setting. The bartenders know what they are doing and are happy to concoct something of their own creation. Das Hotel is praised for its Gin Basil Smash, which could be why it gets so crowded here. This is the kind of bar where someone could sit alone, writing furiously into a Moleskine, or a group of friends could catch up over some properly crafted cocktails.
Farbfernseher
Gastropub, Nightclub, Pub Grub, German, Cocktails, Wine, Beer

Farbfernseher is located in a seemingly innocuous location; it could be mistaken for an apartment building. However, inside is a different world. The dance floor is on the lower level and looks up to the main bar. The interior design is laid-back industrial.
Farbfernseher
always has good DJs spinning on the weekend, which is why there is usually a cover, but it's typically only around three euros. The drinks are strong and well priced. The dance floor can get pretty packed on the weekend but starts to clear around 3am because that's when the true Berliners arrive and the weaker-thans clear out. Farbfernseher is a unique spot that borrows its bones from an old TV store; it's a hip, slightly mysterious dance-inducing bar near Kotti that shouldn't be missed.

Bruegge is a welcoming and spacious bar that sits riverside on Kottbusser strasse. The inside is a coalescence of gothic and mid-century modern. The bartenders' knowledge is encyclopedic and aimed in guiding their patrons in specialized directions. They do have beers on their menu, but it's best to order a stiff drink at a place like this. There is a quaint terrace outside with cushioned chairs and benches, the perfect city oasis for sunnier times. The staff errs on the ultra friendly side, which in addition to the excellent boozy drinks, keeps the clientele at this lovely bar loyal.
For those in search of an authentic grungy dive bar, look no further. Not everyone can stomach the amount of dive in a choice dive bar, but hey, this is Berlin. This no fuss or frills establishment mixes punk and pirate themed decorations as their interior aesthetic are kitschy without effort. The drink prices keep wallets heavy, and the atmosphere is do-what-you-want. It's the consummate amalgamation of Berlin's bar spirit: the gritty, the nonchalance, and the surprisingly friendly.
Trinkteufel
is a bar to start the night off with or stumble to at four in the morning to interact with the other night owls or just mumble to your inebriated self. Rumor has it that there are sometimes french bull dogs roaming around; be polite and offer one of them a drink.
Roses Bar
Nightclub, Gay Bar, LGBTQ Bar, Bar, Cocktails, Wine, Beer
Roses Bar
is a celebratory
gay
bar with lots of funk and no apologies. This place attracts a highly eclectic crowd making people-watching an extra treat. The interior is ostentatious and trippy, with disco balls, furry pink walls, and arcane decorations. Roses Bar usually pumps '80's tunes, which make room for a lot of full-body dancing and sing alongs. This place is applauded for its wild, one-of-a-kind atmosphere. It's hard to find another place like it. Heavy on the quirk, Roses Bar is an experience to say the least. It's not the place to come for claustrophobes as it can be swarming with people on the weekend. Maybe it's the idiosyncratic interior or the help from all the insanely cheap drinks that make Roses Bar so appealing; either way, it's a bar vibe that's hard to replicate.
Volcanic Iceland Epic Trip
meet our Local Insider
Hanna
HOW LONG HAVE YOU BEEN A GUIDE?
2 years.
WHAT DO YOU LOVE ABOUT YOUR JOB?
It's the personal contact, the personal experiences. I love meeting people from all over the world... I really like getting to know everyone and feeling like I'm traveling with a group of friends.
WHAT DESTINATION IS ON YOUR TRAVEL BUCKET-LIST?
I have so many places on my list, but I would really lobe to go to Africa. I consider myself an "adventure girl" and Africa feels like the ULTIMATE adventure!
Every CULTURE TRIP Small-group adventure is led by a Local Insider just like Hanna.

KEEN TO EXPLORE THE WORLD?
Connect with like-minded people on our premium trips curated by local insiders and with care for the world
Since you are here, we would like to share our vision for the future of travel - and the direction Culture Trip is moving in.
Culture Trip launched in 2011 with a simple yet passionate mission: to inspire people to go beyond their boundaries and experience what makes a place, its people and its culture special and meaningful — and this is still in our DNA today. We are proud that, for more than a decade, millions like you have trusted our award-winning recommendations by people who deeply understand what makes certain places and communities so special.
Increasingly we believe the world needs more meaningful, real-life connections between curious travellers keen to explore the world in a more responsible way. That is why we have intensively curated a collection of premium small-group trips as an invitation to meet and connect with new, like-minded people for once-in-a-lifetime experiences in three categories: Culture Trips, Rail Trips and Private Trips. Our Trips are suitable for both solo travelers, couples and friends who want to explore the world together.
Culture Trips are deeply immersive 5 to 16 days itineraries, that combine authentic local experiences, exciting activities and 4-5* accommodation to look forward to at the end of each day. Our Rail Trips are our most planet-friendly itineraries that invite you to take the scenic route, relax whilst getting under the skin of a destination. Our Private Trips are fully tailored itineraries, curated by our Travel Experts specifically for you, your friends or your family.
We know that many of you worry about the environmental impact of travel and are looking for ways of expanding horizons in ways that do minimal harm - and may even bring benefits. We are committed to go as far as possible in curating our trips with care for the planet. That is why all of our trips are flightless in destination, fully carbon offset - and we have ambitious plans to be net zero in the very near future.