Guide to the Best Shopping in Paris, From Designer Shops to Malls

As the city that gave the world luxury brands such as Chanel, Louis Vuitton, Christian Dior and Yves Saint Laurent, Paris has a well-deserved reputation as one of the foremost fashion capitals of the world. Here's a selection of shopping destinations that showcase the best of France's savoir faire and fit every budget and sartorial style.

This concept store on Oberkampf showcases local artisans and designers who abide by a strict business ethos: products must be made using solely eco-friendly, sustainable French materials. The result is a boutique filled with beautiful, natural and organic artisanal jewellery, soaps, candles, bags, beauty products, home decor items and stationery made by local artists.

If you're following French fashion influencers on Instagram, chances are you've already come across the Merci boutique on your feed, recognisable by the signature red Fiat parked out front. The store is set back from the Boulevard Beaumarchais in Haut-Marais in a spacious loft-like setting, and collections are curated to appeal to design-conscious consumers who don't take themselves too seriously. Think kitschy kitten wall clocks, electric forks, quirky dinner sets and vintage, pop-art sugar dispensers. The space also has a trio of cafés where shoppers can grab a coffee, fresh juice, baked goods and sandwiches.

If thrift shopping is more your thing, you should definitely hit up the Kilo Shop, where you can pay for second-hand goods by the kilo. The chain has several shops dotted around Paris and is a trove of sweet finds like leather bags, scarves, vintage Levi's and other brand names (Adidas, Nike, Puma, etc). Adventurous and bold Tokyo-type fashionistas will want to look out for Kilo Shop Kawaii shops, which import vintage goods from Japan. Kawaiiis Japanese for cute and sweet.

Vintage shoppers with more high-brow budgets will want to add Thanx God I'm a VIP to their itineraries. Curated by tastemakers Sylvie Chateigner (who became known as a party planner for some of the biggest, exclusive soirées on the Parisian party circuit in the 1990s) and DJ Amnaye Nhas, the shop is a fashionista's dream – think Burberry trenches, double-breasted designer blazers and vintage, knitted Sonia Rykiel skirts. The collection is beautifully and conveniently organised by colour throughout the store.
Galeries Lafayette
Shop, Store

While it may not be the most original suggestion, Galeries Lafayette is both a department store and an architectural marvel, with its soaring Neo-Byzantine domed glass ceiling and opulent, theatre-inspired balconies. It's hard to believe, but the palatial building that spans several city blocks today started out as a modest novelty shop that spread across a mere 70 square metres (753 square feet) when it opened in 1893. Today, it's home to 3,500 luxury and high-street fashion, beauty, decor and gourmet food brands. When you're done shopping, head up to the
rooftop
terrace for sweeping views of the city.

Thanks to the concept store's eye-catching window displays and cheerful pink walls, newcomer Make My Lemonade has become an instant hit in the 10th arrondissement. Created by designer Lisa Gachet, this boutique channels a new wave of upcycling by selling DIY sewing kits from their latest designs along with rolls of fabrics. If you're not a sewer, you can buy ready-to-wear pieces or sign up for sewing workshops hosted at the shop. The mixed-use space also features a café hidden at the back, and other assorted goods like stationery, homeware and accessories.
Le Bon Marché Rive Gauche
Store, Shop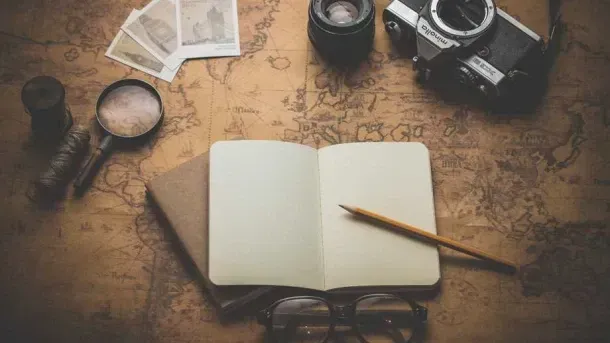 As the world's first department store, Le Bon Marché deserves a visit, even if it does attract a slightly older demographic. Owned by the LVMH group, the luxury department store is designed to showcase contemporary art and regularly puts on major art installations in collaboration with artists from around the world. Be sure to allow enough time to peruse the aisles of La Grande Epicerie Paris, the store's gourmet food hall, home to 30,000 products from around the world.
This article is an updated version of a story created by Paul McQueen.
Destinations Unlocked:
Let our travel expert Stefano help you find your perfect Culture trip
Looking for an expert's perspective?
Uncover my top 3 recommended places from each continent on the map.
CentralAmerica
1. Guatemala
An express adventure for those with limited time off. Prepare yourself incredible experiences. You will hike a volcano, visit mayan temples and witness a ceremony and take in beautiful colonial Antigua.
CentralAmerica
2. Belize
A quick trip not too far away for those seeking a relaxing mini break. You will have plenty of free time to relax but also some awesome activities to experience the rainforest and the caribbean sea.
CentralAmerica
3. Mexico
An exciting mini trip exploring the lesser known colonial towns of central Mexico. This is hte perfect trip for someone with limited time off and still wants to turn on explorer mode and do something different.
SouthAmerica
1. Ecuador
A remarkable 8 days adventure through the Andes and the Amazon rainforest. The best choice for adventure seekers wishing to visit the 2 most iconic areas of South America, in only 1 week and no flights.
SouthAmerica
2. Peru
An alternative itinerary to classic Peru, from Cusco to Arequipa. This itinerary is great combination of highlights Cusco and Machu Picchu with the lesser known Arequipa and Colca Canyon.
Europe
1. Italy
The ultimate Italian experience from the vibrant streets of Naples to the breathtaking sceneries of the Amalfi Coast followed by Matera and down to Puglia with its golden beaches, intense flavours and fascinating destinations.
Europe
2. Scotland
Embark on this great adventure starting from London all the way to Scotland with a true Scottish experience made of breathtaking sceneries, whisky tasting and ..lots of fun! Ideal for train lovers and explorers.
Europe
3. Portugal
A wonderful train journey around Portugal, from the romantic city of Porto to the Douro Valley, to the beautiful Aveiro all the way to Lisbon and Sintra. The perfect trip to train, culinary and culture lovers.
Asia
1. South Korea
Discover incredible temples, mountains and modern cities on this 10 day adventure. This trip is perfect for those seeking immersion in the cuisine, culture and natural wonders of South Korea.
Asia
2. Thailand
From Bankgok to Angkor Wat to Ho Chi Minh City and everything in between - adventure through the heart of South-East Asia. Taste the delights, see history brought to life and unwind on a Mekong River cruise.
Asia
3. Sri Lanka
A fantastic adventure that showcases Sri Lanka's fantastic landscapes, wildlife and flavours. With 3 epic rail journeys, 3 UNESCO heritage sites and time to relax, this trip has loads to offer at a great price
Africa
1. Morocco
An epic journey across Morocco: from Casablanca to Marrakech, through the blue city of Chefchaouen to the wonders of the desert and deep to the High Atlas Mountains - this trip has it all! Ideal for true explorers!
Africa
2. Egypt
From Cairo to Aswan, this trip brings the land of the pharaohs to life. You'll visit the Pyramids, Valley of the Kings and Luxor Temple and cruise down the Nile in style. This is the perfect way to explore Egypt.
Volcanic Iceland Epic Trip
meet our Local Insider
Hanna
HOW LONG HAVE YOU BEEN A GUIDE?
2 years.
WHAT DO YOU LOVE ABOUT YOUR JOB?
It's the personal contact, the personal experiences. I love meeting people from all over the world... I really like getting to know everyone and feeling like I'm traveling with a group of friends.
WHAT DESTINATION IS ON YOUR TRAVEL BUCKET-LIST?
I have so many places on my list, but I would really lobe to go to Africa. I consider myself an "adventure girl" and Africa feels like the ULTIMATE adventure!
Every CULTURE TRIP Small-group adventure is led by a Local Insider just like Hanna.

KEEN TO EXPLORE THE WORLD?
Connect with like-minded people on our premium trips curated by local insiders and with care for the world
Since you are here, we would like to share our vision for the future of travel - and the direction Culture Trip is moving in.
Culture Trip launched in 2011 with a simple yet passionate mission: to inspire people to go beyond their boundaries and experience what makes a place, its people and its culture special and meaningful — and this is still in our DNA today. We are proud that, for more than a decade, millions like you have trusted our award-winning recommendations by people who deeply understand what makes certain places and communities so special.
Increasingly we believe the world needs more meaningful, real-life connections between curious travellers keen to explore the world in a more responsible way. That is why we have intensively curated a collection of premium small-group trips as an invitation to meet and connect with new, like-minded people for once-in-a-lifetime experiences in three categories: Culture Trips, Rail Trips and Private Trips. Our Trips are suitable for both solo travelers, couples and friends who want to explore the world together.
Culture Trips are deeply immersive 5 to 16 days itineraries, that combine authentic local experiences, exciting activities and 4-5* accommodation to look forward to at the end of each day. Our Rail Trips are our most planet-friendly itineraries that invite you to take the scenic route, relax whilst getting under the skin of a destination. Our Private Trips are fully tailored itineraries, curated by our Travel Experts specifically for you, your friends or your family.
We know that many of you worry about the environmental impact of travel and are looking for ways of expanding horizons in ways that do minimal harm - and may even bring benefits. We are committed to go as far as possible in curating our trips with care for the planet. That is why all of our trips are flightless in destination, fully carbon offset - and we have ambitious plans to be net zero in the very near future.