The Best Things To Do in Paris

With some of the world's most incredible attractions, monuments and artworks, deciding which things to do in Paris can be overwhelming. Having a clear idea of what to see before arriving is essential – Culture Trip has narrowed it down to the very best of what's on offer.
Experience a late-night exhibition at one of 'the big three' museums in Paris

Taking advantage of late openings is a great way to avoid the tourist crowds in Paris and get the most out of the city's amazing museums. The Louvre stays open until 9.45pm on Wednesdays and Fridays, and the Musée d'Orsay closes at the same time on Thursdays. The Centre Pompidou is normally open until 10pm, but this is extended by one hour on Thursdays for the level six shows.
Destinations Unlocked:
Let our travel expert Stefano help you find your perfect Culture trip
Looking for an expert's perspective?
Uncover my top 3 recommended places from each continent on the map.
CentralAmerica
1. Guatemala
An express adventure for those with limited time off. Prepare yourself incredible experiences. You will hike a volcano, visit mayan temples and witness a ceremony and take in beautiful colonial Antigua.
CentralAmerica
2. Belize
A quick trip not too far away for those seeking a relaxing mini break. You will have plenty of free time to relax but also some awesome activities to experience the rainforest and the caribbean sea.
CentralAmerica
3. Mexico
An exciting mini trip exploring the lesser known colonial towns of central Mexico. This is hte perfect trip for someone with limited time off and still wants to turn on explorer mode and do something different.
SouthAmerica
1. Ecuador
A remarkable 8 days adventure through the Andes and the Amazon rainforest. The best choice for adventure seekers wishing to visit the 2 most iconic areas of South America, in only 1 week and no flights.
SouthAmerica
2. Peru
An alternative itinerary to classic Peru, from Cusco to Arequipa. This itinerary is great combination of highlights Cusco and Machu Picchu with the lesser known Arequipa and Colca Canyon.
Europe
1. Italy
The ultimate Italian experience from the vibrant streets of Naples to the breathtaking sceneries of the Amalfi Coast followed by Matera and down to Puglia with its golden beaches, intense flavours and fascinating destinations.
Europe
2. Scotland
Embark on this great adventure starting from London all the way to Scotland with a true Scottish experience made of breathtaking sceneries, whisky tasting and ..lots of fun! Ideal for train lovers and explorers.
Europe
3. Portugal
A wonderful train journey around Portugal, from the romantic city of Porto to the Douro Valley, to the beautiful Aveiro all the way to Lisbon and Sintra. The perfect trip to train, culinary and culture lovers.
Asia
1. South Korea
Discover incredible temples, mountains and modern cities on this 10 day adventure. This trip is perfect for those seeking immersion in the cuisine, culture and natural wonders of South Korea.
Asia
2. Thailand
From Bankgok to Angkor Wat to Ho Chi Minh City and everything in between - adventure through the heart of South-East Asia. Taste the delights, see history brought to life and unwind on a Mekong River cruise.
Asia
3. Sri Lanka
A fantastic adventure that showcases Sri Lanka's fantastic landscapes, wildlife and flavours. With 3 epic rail journeys, 3 UNESCO heritage sites and time to relax, this trip has loads to offer at a great price
Africa
1. Morocco
An epic journey across Morocco: from Casablanca to Marrakech, through the blue city of Chefchaouen to the wonders of the desert and deep to the High Atlas Mountains - this trip has it all! Ideal for true explorers!
Africa
2. Egypt
From Cairo to Aswan, this trip brings the land of the pharaohs to life. You'll visit the Pyramids, Valley of the Kings and Luxor Temple and cruise down the Nile in style. This is the perfect way to explore Egypt.
Watch a triple bill of late-night movies at an arthouse cinema
Cinema, Movie Theater, University

Paris is famous for its love affair with cinema and its
plethora of arthouse theatres
. Le Champo in the Latin Quarter is one of its most famous. The cinema is beloved for its monthly late-night movie screenings, which start at midnight and end with breakfast, allowing you to see a handful of brilliant independent films in one sitting for just €15.
Cycle, walk, run or roll along the banks of the Seine

For 15 years, the local government of Paris fought to make the highway that cut through the centre of the city a car-free zone. In 2017, they finally succeeded and opened the newly landscaped Parc Rives de Seine. Now, the urban garden that lines the left and right banks of the Seine is home to restaurants, sports facilities, children's play areas and popular bars, and is a perfect place to exercise or relax in the sun.
Go behind the scenes at Paris's Palais Garnier
Opera House, Theater

The Palais Garnier is as discussed for the merits and demerits of its architectural style as for the works of art it has inspired in its 140-year history. Guided tours of the public areas of the opera building, which run every day and include a presentation of its history, architecture and current activities, last one hour and 30 minutes.
Take a day trip to Versailles or Fontainebleau

As if there weren't enough things to see in Paris itself, the Palace of Versailles is definitely worth the 30-minute trip outside the city. A €20 'Passport' ticket grants visitors access to the palace, its estate, exhibitions and galleries, while a €27 ticket will also include the Musical Fountain Shows that take place on Tuesdays, Fridays, Saturdays and Sundays during the summer months. An excellent alternative day trip from Paris is to Fontainebleau, to the south-east of the city, which 34 sovereigns called home.
People-watch along the Boulevard Saint-Germain

Often described as the national sport, people-watching is an essential indulgence for anyone staying in Paris. The beauty of the pastime, of course, is that there are no limits to where it can be practised. However, some grounds are more hallowed than others, and none more so than the Boulevard Saint-Germain. Pick any bar, café or restaurant along its length (you won't struggle for choice), and watch the world go by.
Challenge a local to a game of chess at the Jardin du Luxembourg
Park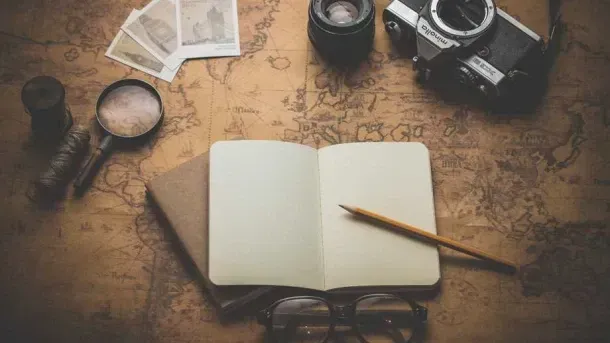 The Jardin du Luxembourg is one of the French capital's oldest and most popular parks and is still one of the
best places to visit in Paris
. It has numerous attractions, from toy boating to beekeeping, but for the past 30 years, it has been the home of Paris's chess enthusiasts. In its north-west corner, you'll find 12 tables and dozens of players, many of whom will be willing to give you a game for free, though you may (unwisely) choose to make a wager.
Rummage around second-hand bookstores in Paris's Latin Quarter

There's a lot going on in Paris to please book lovers, from free short stories in its train stations to some of the world's oldest and most beautiful libraries, but one of the best things is the abundance of second-hand bookstores. While these pop up in almost every arrondissement, there is a very welcome concentration of them in the Latin Quarter, particularly in the streets adjacent to the Sorbonne.
Soak up the street art along the rue Oberkampf
As far as street art and Paris are concerned, the general rule goes that the farther east and north you go the better the variety and quality of work. The rue Oberkampf in the 11th arrondissement is where things start to get really good. Though almost every surface is fair game for local artists, one wall, simply named Le Mur, has been designated as a dedicated space, with a new work commissioned for it every few weeks.
Get lost in the Marais district

Aside from being an ancient part of Paris, and thus a place where getting lost in a maze of narrow, winding streets is more of an inevitability than a probability, Le Marais is also one of the city's most culturally diverse neighbourhoods. Today, its three main communities are Jewish, Chinese and LGBTQ, and these are reflected in the choice of restaurants, bars and even museums.
Drink coffee like a local

Strangely, Paris for a long time had a terrible reputation when it came to coffee. The story went that all the flavour and ingenuity was contained in the first three courses of a meal in the city and there was nothing left over for the coffee at the end. However, that didn't stop a specific local culture of coffee drinking from developing, and visitors should certainly attempt to blend in.
Go boating on Paris's canal system

That Paris has a significant network of canals, some of which run underground, is a surprisingly little-known fact. However, the Canal Saint-Martin, which joins the Seine to the wider waterways in the 19th arrondissement, is one of the city's most vibrant areas. Boat rentals are reasonably priced, and there is also a range of cruises to choose from.
Climb into the dome of the Sacré-Cœur
Building, Church, Park

There are many places to get an incredible view of Paris – the Eiffel Tower, the Tour Montparnasse and the rooftops of the Galeries Lafayette and Printemps departments stores, to name just a few – but one of the best is the dome of the Sacré-Cœur. There are, however, 300 steep and narrow steps to climb before arriving at the top of the tallest building on the city's tallest hill. Arrive early to beat the crowds.
Volcanic Iceland Epic Trip
meet our Local Insider
Hanna
HOW LONG HAVE YOU BEEN A GUIDE?
2 years.
WHAT DO YOU LOVE ABOUT YOUR JOB?
It's the personal contact, the personal experiences. I love meeting people from all over the world... I really like getting to know everyone and feeling like I'm traveling with a group of friends.
WHAT DESTINATION IS ON YOUR TRAVEL BUCKET-LIST?
I have so many places on my list, but I would really lobe to go to Africa. I consider myself an "adventure girl" and Africa feels like the ULTIMATE adventure!
Every CULTURE TRIP Small-group adventure is led by a Local Insider just like Hanna.

KEEN TO EXPLORE THE WORLD?
Connect with like-minded people on our premium trips curated by local insiders and with care for the world
Since you are here, we would like to share our vision for the future of travel - and the direction Culture Trip is moving in.
Culture Trip launched in 2011 with a simple yet passionate mission: to inspire people to go beyond their boundaries and experience what makes a place, its people and its culture special and meaningful — and this is still in our DNA today. We are proud that, for more than a decade, millions like you have trusted our award-winning recommendations by people who deeply understand what makes certain places and communities so special.
Increasingly we believe the world needs more meaningful, real-life connections between curious travellers keen to explore the world in a more responsible way. That is why we have intensively curated a collection of premium small-group trips as an invitation to meet and connect with new, like-minded people for once-in-a-lifetime experiences in three categories: Culture Trips, Rail Trips and Private Trips. Our Trips are suitable for both solo travelers, couples and friends who want to explore the world together.
Culture Trips are deeply immersive 5 to 16 days itineraries, that combine authentic local experiences, exciting activities and 4-5* accommodation to look forward to at the end of each day. Our Rail Trips are our most planet-friendly itineraries that invite you to take the scenic route, relax whilst getting under the skin of a destination. Our Private Trips are fully tailored itineraries, curated by our Travel Experts specifically for you, your friends or your family.
We know that many of you worry about the environmental impact of travel and are looking for ways of expanding horizons in ways that do minimal harm - and may even bring benefits. We are committed to go as far as possible in curating our trips with care for the planet. That is why all of our trips are flightless in destination, fully carbon offset - and we have ambitious plans to be net zero in the very near future.