Culture in Saint Tropez: 10 Best Art Galleries and Studios

The beauty and climate of Saint-Tropez, one of the most popular resorts in the south of France, are a magnet for sun worshippers and the rich and famous. But with its Mediterranean light and the colours of Provence, Saint-Tropez has also attracted many an artist to settle here, giving rise to an art scene with many exhibition spaces, studios and museums. These are ten of the best contemporary art galleries in Saint-Tropez.
Galerie Des Lices
Covering a total surface area of 160 square metres, Galerie Des Lices is the largest gallery in Saint-Tropez, and one of six scattered across Italy and Switzerland displaying works of some of today's greatest modern artists. Any art lover seeking to expand her collection will be spoilt for choice between a sculpture by Armand or Cesar, audacious photography by Philippe Shangti or even a work by the contemporary maestro Damien Hirst. One of the past exhibitions at the Saint-Tropez Des Lices includes the sculptures, paintings and ceramics by internationally renowned artist Stefan Szczesny who lives and works in Saint-Tropez. A popular local figure, Szczesny uses the gallery as his base for managing his works through his enterprise the Szczesny Factory.
Galerie Des Lices, 42 Boulevard Louis Blanc, Saint-Tropez, France, +33 4 94 97 87 19
jpbART
Jean-Pierre Botella (aka jpb) loves seeking out new appealing talent from the contemporary art world. He is drawn towards art in all its forms including painting, sculpture and furniture. One particular sculptor who caught jpb's eye is industrial welder turned sculptor, Patrice Racois, whose monumental metal sculptures are on permanent display in the gallery's own sculpture garden. Inside, it is well worth seeking out some of the uniquely designed furniture pieces by Marseille-based Rolland Mellan or the contemporary take on wildlife by Brazilian-born sculptor Mozart Guerra. The jpbArt gallery is tucked away in the backstreets of Saint-Tropez not far from the Citadelle.
jpbART, 2 Boulevard d'Aumale, Saint-Tropez, France, +33 6 11 81 70 19
Galerie Paul Janssen
Art Gallery

Venturing away from the bustling streets of Saint-Tropez, the nearby mediaeval village of Grimaud is home to
Paul Janssen's
stunning four-storey contemporary art gallery, converted from an 18th century townhouse. Each level showcases offbeat works by some of the biggest names from the
CoBra movement
as well as pop art, street art and photography. Among the names to look out for in Paul Janssen's collection are Andy Warhol, Karel Appel, Marc Lagrange, Helmut Newton and Banksy, while past events have featured works by French street artist Mr. One Teas and Belgian-born multimedia artist Delphine Boël. A gallery with a conscience, in a recent exhibition entitled Ceci n'est pas de l'ivoire (this is not ivory), Paul Janssen supported the campaign to protect wildlife in Africa.
Galerie Henri Sié
The artist Henri Sié has lived in Saint-Tropez since the 1970s and opened his two-storey gallery in 1987. The blue turquoise façade is hard to miss among the boutiques of the cobbled streets winding in and out of Saint-Tropez's centre. Similarly, Henri Sié's paintings are bursting with the colour and light of the Mediterranean and Provence. His vast collection is mainly based on the theme of Saint-Tropez and the surrounding area, showcasing landscapes, beauty spots and buildings. Apart from exhibiting his work at home in Saint-Tropez, Henri Sié's paintings are also on show in Japan, the USA and Germany.
Galerie Henri Sié, 8 Rue du Clocher, Saint-Tropez, France, +33 4 94 97 09 64
Two Be Chic
Anyone seeking to rent a luxury villa in Saint-Tropez will be pleasantly surprised by one particular real estate agency, Villa Prestige & Services, which as well as finding its customers a heavenly place to stay, offers them a place to linger and take in some beautiful works of art. A relatively new gallery created by a duo of art-loving sisters, Two Be Chic opened in 2013 with an exhibition of photographs by Jean-Louis Macault and is ready with an ongoing agenda comprising works of artists both from the region and from the international contemporary art scene. In Summer 2014 the gallery is hosting more creative photography by José Cappitata and Beijing-based Wang Lang, as well as the mosaic portraits of Swedish-born, Paris-based Fabian Edelstam.
Two Be Chic, 5 bis rue Joseph Quaranta, Saint-Tropez, France, +33 4 94 97 30 78
Galerie Mason Noirez
Art Gallery

Galerie Mason Noirez
is the fruit of a partnership between a passionate artist – Paul Richard Mason – and a passionate art lover – Alissia Noirez – who have created a space for sharing their vision of contemporary art while offering customised interior design consultations, restoration of artworks and framing. Most of the works on show are by Paul Richard Mason himself, a self-taught American-born artist and sculptor. His works have travelled across Europe and the
USA
and are the product of his prolific imagination, ranging from acrylic on canvas or paper to sculptures in wood, stone or clay. Mason doesn't mind observers watching him at work in his studio in the nearby Cogolin, where he uses different techniques, which include painting on the floor 'to feel the earth's energy'.
Galerie deï Barri
The Galerie deï Barri is perched up in the hills of Saint-Tropez in the village of Gassin on a delightful square overlooking the Mediterranean. Visitors have been climbing up to the gallery since 1969, not only to enjoy the beautiful panoramic views but also to get a taste of – and perhaps buy – some fine figurative artworks by established or emerging artists from across Europe and the USA. The gallery features the works of 15 artists ranging from ink drawings by Yvonne Cattier to watercolours by Jörn Konrad, acrylic paintings by Andrew Painter and steel sculptures by Dennis Thies. Galerie deï Barri welcomes its visitors from March to October.
Galerie deï Barri, Place deï Barri, Gassin, France, +33 4 94 56 13 52
Galerie Francis Chapus
Before being drawn to Saint Tropez, Francis Chapus led a busy life as an architect traveling across Africa, Greece and Italy, all of which were to become a source of inspiration for his paintings that are now on show in his gallery situated in the heights of Grimaud, right at the foot of the castle. His work evokes the sacred work of the architect, zooming in on buildings and playing with volume. To meet the artist, you should visit the gallery during the summer months as each winter he heads to the artists' quarter of Venice to resource his inspiration.
Galerie Francis Chapus, 16 Rue de Clastre, Grimaud, France, +33 4 94 54 27 05
Musée de l'Annonciade
Museum, Art Gallery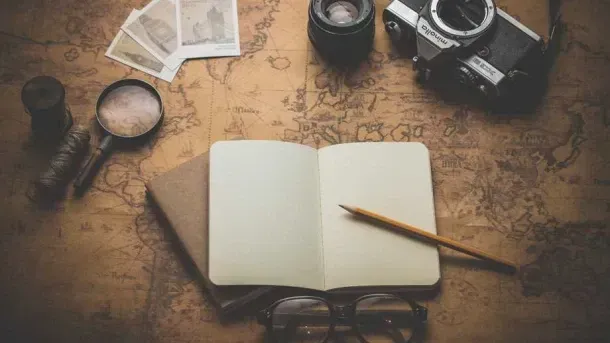 Small as it may be, the
Musée de l'Annonciade
is said to be one of the top museums for modern art in France. A former 16th century chapel of Our Lady of the Annunciation, Georges Grammont confided its transformation to the architect Louis Süe in 1950 and with a donation of 56 pieces from his private art collection, opened it up as a museum in 1955. This is where modern art lovers can enjoy some of the masterpieces of one of Saint-Tropez's best-known artists Paul Signac, along with works by his friends –
Matisse
, Derain, Cross – who visited him here during the early 20th century. Temporary exhibitions are mounted during the summer period, Christmas and Easter, and have witnessed some equally big names of the French school such as Rodin and Modigliani. The Musée de l'Annociade closes annually in November.
Galerie Daniel Besseiche
After starting out in the art world at the early age of 22, today Daniel Besseiche boasts seven contemporary art galleries across France, Belgium, Switzerland and China. His impressive catalogue features masterpieces by the giants of the contemporary art including Picasso, Miro, Vasarely or Dufy. The Saint-Tropez branch is one of his seasonal galleries, aiming to make art available to people on the go. In the winter, skiers can appreciate his collections at the Courchevel resort in France and in the summer sun-seekers have a choice between Brittany (Dinard) and the Mediterranean (Saint-Tropez). Open in the cool of the evening until 11 p.m., art aficionados can first soak up the sun, then take a walk to the harbour where the Daniel Besseiche gallery awaits with some of the finest art by living artists.
Galerie Daniel Besseiche, Rue du Cepoun San Martin, Saint-Tropez, France, +33 4 94 56 01 01
Volcanic Iceland Epic Trip
meet our Local Insider
Hanna
HOW LONG HAVE YOU BEEN A GUIDE?
2 years.
WHAT DO YOU LOVE ABOUT YOUR JOB?
It's the personal contact, the personal experiences. I love meeting people from all over the world... I really like getting to know everyone and feeling like I'm traveling with a group of friends.
WHAT DESTINATION IS ON YOUR TRAVEL BUCKET-LIST?
I have so many places on my list, but I would really lobe to go to Africa. I consider myself an "adventure girl" and Africa feels like the ULTIMATE adventure!
Every CULTURE TRIP Small-group adventure is led by a Local Insider just like Hanna.

KEEN TO EXPLORE THE WORLD?
Connect with like-minded people on our premium trips curated by local insiders and with care for the world
Since you are here, we would like to share our vision for the future of travel - and the direction Culture Trip is moving in.
Culture Trip launched in 2011 with a simple yet passionate mission: to inspire people to go beyond their boundaries and experience what makes a place, its people and its culture special and meaningful — and this is still in our DNA today. We are proud that, for more than a decade, millions like you have trusted our award-winning recommendations by people who deeply understand what makes certain places and communities so special.
Increasingly we believe the world needs more meaningful, real-life connections between curious travellers keen to explore the world in a more responsible way. That is why we have intensively curated a collection of premium small-group trips as an invitation to meet and connect with new, like-minded people for once-in-a-lifetime experiences in three categories: Culture Trips, Rail Trips and Private Trips. Our Trips are suitable for both solo travelers, couples and friends who want to explore the world together.
Culture Trips are deeply immersive 5 to 16 days itineraries, that combine authentic local experiences, exciting activities and 4-5* accommodation to look forward to at the end of each day. Our Rail Trips are our most planet-friendly itineraries that invite you to take the scenic route, relax whilst getting under the skin of a destination. Our Private Trips are fully tailored itineraries, curated by our Travel Experts specifically for you, your friends or your family.
We know that many of you worry about the environmental impact of travel and are looking for ways of expanding horizons in ways that do minimal harm - and may even bring benefits. We are committed to go as far as possible in curating our trips with care for the planet. That is why all of our trips are flightless in destination, fully carbon offset - and we have ambitious plans to be net zero in the very near future.