The 8 Best Sustainable Restaurants in Copenhagen

In Copenhagen, organic has become the standard. But when it comes to running a restaurant, it takes more than natural fertiliser to cut it as sustainable. From vegan burger joints to zero-waste concept restaurants, this guide will introduce you to the best restaurants in the city pushing sustainability to new limits.
Copenhagen's green reputation is well-deserved. From compost-powered buses to organic hot dog stands, almost everything new to the city has been created with sustainability in mind. It wasn't always this way, but the last decade has witnessed Copenhagen rebuild and reconfigure, with an impressive goal to reach carbon-neutral status by 2025.
Destinations Unlocked:
Let our travel expert Stefano help you find your perfect Culture trip
Looking for an expert's perspective?
Uncover my top 3 recommended places from each continent on the map.
CentralAmerica
1. Guatemala
An express adventure for those with limited time off. Prepare yourself incredible experiences. You will hike a volcano, visit mayan temples and witness a ceremony and take in beautiful colonial Antigua.
CentralAmerica
2. Belize
A quick trip not too far away for those seeking a relaxing mini break. You will have plenty of free time to relax but also some awesome activities to experience the rainforest and the caribbean sea.
CentralAmerica
3. Mexico
An exciting mini trip exploring the lesser known colonial towns of central Mexico. This is hte perfect trip for someone with limited time off and still wants to turn on explorer mode and do something different.
SouthAmerica
1. Ecuador
A remarkable 8 days adventure through the Andes and the Amazon rainforest. The best choice for adventure seekers wishing to visit the 2 most iconic areas of South America, in only 1 week and no flights.
SouthAmerica
2. Peru
An alternative itinerary to classic Peru, from Cusco to Arequipa. This itinerary is great combination of highlights Cusco and Machu Picchu with the lesser known Arequipa and Colca Canyon.
Europe
1. Italy
The ultimate Italian experience from the vibrant streets of Naples to the breathtaking sceneries of the Amalfi Coast followed by Matera and down to Puglia with its golden beaches, intense flavours and fascinating destinations.
Europe
2. Scotland
Embark on this great adventure starting from London all the way to Scotland with a true Scottish experience made of breathtaking sceneries, whisky tasting and ..lots of fun! Ideal for train lovers and explorers.
Europe
3. Portugal
A wonderful train journey around Portugal, from the romantic city of Porto to the Douro Valley, to the beautiful Aveiro all the way to Lisbon and Sintra. The perfect trip to train, culinary and culture lovers.
Asia
1. South Korea
Discover incredible temples, mountains and modern cities on this 10 day adventure. This trip is perfect for those seeking immersion in the cuisine, culture and natural wonders of South Korea.
Asia
2. Thailand
From Bankgok to Angkor Wat to Ho Chi Minh City and everything in between - adventure through the heart of South-East Asia. Taste the delights, see history brought to life and unwind on a Mekong River cruise.
Asia
3. Sri Lanka
A fantastic adventure that showcases Sri Lanka's fantastic landscapes, wildlife and flavours. With 3 epic rail journeys, 3 UNESCO heritage sites and time to relax, this trip has loads to offer at a great price
Africa
1. Morocco
An epic journey across Morocco: from Casablanca to Marrakech, through the blue city of Chefchaouen to the wonders of the desert and deep to the High Atlas Mountains - this trip has it all! Ideal for true explorers!
Africa
2. Egypt
From Cairo to Aswan, this trip brings the land of the pharaohs to life. You'll visit the Pyramids, Valley of the Kings and Luxor Temple and cruise down the Nile in style. This is the perfect way to explore Egypt.
The city's efforts were mirrored by two Noma head chefs who, in 2004, penned a manifesto detailing a new Nordic cooperation, summarised in 10 points on purity, season, ethics, health, sustainability and quality.
Since the success of this New Nordic movement – which champions hyper-local and seasonal produce – Copenhagen has become the go-to destination for hungry, sustainably minded travellers. Now, a second generation of chefs influenced by this ethos are setting up shop around the city, meaning there are more plates to try than ever.
Amass Restaurant, Copenhagen
Restaurant, Vegetarian, Vegan, Contemporary

Former
Noma
head chef Matt Orlando has always been an ambassador for sustainability. With his zero-waste restaurant, Amass, he's taken things one step further. The concept is simple enough: work responsibly and stop waste. The results manifest in inventive dishes created from by-products, like a miso made from lemon skins or vegan hazelnut ice cream with coffee grounds. This zero-tolerance to waste also means that Amass has a "carbon footprint that is equal to half of what a normal restaurant operates at," according to Orlando. Based in the former industrial outskirts of Copenhagen, the restaurant and micro-farm sits in a lofty warehouse space, decorated with graffiti art and sleek Scandinavian interiors. Diners can choose from a tasting menu of 12-14 courses for 1095kr (£128), or a "chef's selection" for 695kr (£81). Lunch is also available for 495kr (£58).
Broaden and Build
Bar, Craft Ale Bar, Beer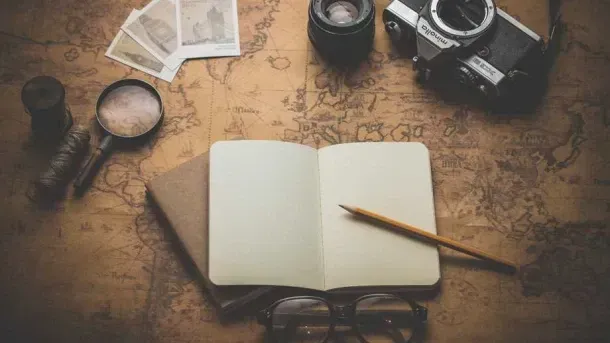 Located in the former industrial district of Refshaleøen, Broaden & Build is an ingredients-driven brewery and sister restaurant to Amass. This casual beer hall is a cost-friendly way to sample some of the ingenuity of its sibling, as the two spaces work in close synergy. The zero-waste processes extend to the on-site brewed beers, as head chef Orlando dreams up uses for vegetable peelings by turning them into American-style IPAs. Situated in a converted warehouse, this spot is ideal for large groups and day drinking. Stay for a while, graze your way through a menu of bar snacks and soak up the beer with the famous Amass Fried Chicken.
Restaurant Lola
Restaurant, Danish

Extending sustainability beyond the remits of food, Lola puts a heavy focus on social responsibility. Since opening in 2019, it doesn't "compromise the health of our employees, physically or mentally" – while also providing work and training for people on the brink of working society. In other words, Lola "takes care of her loved ones". Located near Copenhagen's famous free town, Christiania, Lola is a neighbourhood restaurant, so prices are affordable and the atmosphere is inclusive. Head chef Kamilla Seidler prepares seasonal and locally sourced dishes that draw inspiration from her international team. "We have a chef from Bolivia, India and France. We have this nomadic brigade, but we're working with Danish products, cooking versions of favourites that we've discovered around the globe."
Bæst
Restaurant, Danish, European, Vegan, Vegetarian

As part of the Relæ Community – a restaurant group with a commitment to sustainability – Noma-alumni Christian Puglisi serves up some of the best Neapolitan-style pizza in Europe at this relaxed Nørrebro-based restaurant. Cheese is made fresh that day at the micro-dairy upstairs, while charcuterie from the on-site butchery hangs in fridges around the open-plan kitchen. All produce is 100 percent organic and grown by the chefs themselves at the Farm of Ideas – Puglisi's farm located an hour from Copenhagen. Although the kitchen is constantly turning out new dishes with produce harvested that day, the classic tomato and stracciatella pizza is hard to beat. It's an opinion shared by 50 Top Pizza, who awarded it third place on its 50 Top Europe list in 2019.
Gro Spiseri
Restaurant, Contemporary

Nestled within Copenhagen's first urban rooftop farm, ØsterGRO, Gro Spiseri offers guests the chance to see the
community-run farm
and taste the best of what's in season. Served within the rooftop's greenhouse, organic food is prepared by the small team of chefs behind ØsterGRO, who are present throughout the meal – serving and answering questions. Diners book in for one seating time and eat shoulder to shoulder, sharing plates and getting to know one another. Prices are fair, with six courses coming in at 495kr (£58) from March to November.
Alouette
Restaurant, Danish

Perhaps Copenhagen's most cost-effective Michelin-star experience, Alouette boasts an ever-changing five-course menu. One of Copenhagen's most beautiful restaurants, it's also one of the hardest to find. "Our space is a little insane," says head chef Nick Curtain. "It's like walking through the wardrobe into Narnia." Through graffiti-covered corridors and accessible only via a freight lift, Alouette is nestled in the back streets of Islands Brygge – a once-neglected industrial and dockland area. The seasonal and locally sourced menu is playful while classic, with cooking techniques that make great use of the open fire situated in the middle of the open-plan kitchen.

Souls, established by an Australian duo, offers price-conscious diners the chance to eat delicious and sustainably sourced vegan dishes – winning the Byens Bedste Best Vegan Restaurant and Most Sustainable Restaurant awards in 2018. The 100 percent plant-based menu aims to be the "solution for people who want worry-free food, on-the-go, of the highest quality," featuring plenty of comfort food favourites with a vegan twist. Choose from chilli bowls, pizza or their famous "beyond meat" burger with golden fries for around 150kr (£17.50). There are two locations in the city, making it the perfect place to grab lunch during a day of shopping.
La Banchina
Wine Bar, Wine, Seafood

Although favoured by Copenhagen residents for its harbour-side swimming and sauna, this natural wine bar is the place to go morning, noon or night for freshly baked croissants, vegetarian small plates and responsibly caught fish. Space is limited, as the converted shed seats only 16 guests. But you can always wait with a bottle of wine by the waterfront, watching the sun set and snacking on bowls of sourdough drizzled in oil and sea salt. The restaurant also offers a 12-course vegetable and seafood tasting menu from October to March, but note that booking is recommended.
Volcanic Iceland Epic Trip
meet our Local Insider
Hanna
HOW LONG HAVE YOU BEEN A GUIDE?
2 years.
WHAT DO YOU LOVE ABOUT YOUR JOB?
It's the personal contact, the personal experiences. I love meeting people from all over the world... I really like getting to know everyone and feeling like I'm traveling with a group of friends.
WHAT DESTINATION IS ON YOUR TRAVEL BUCKET-LIST?
I have so many places on my list, but I would really lobe to go to Africa. I consider myself an "adventure girl" and Africa feels like the ULTIMATE adventure!
Every CULTURE TRIP Small-group adventure is led by a Local Insider just like Hanna.

KEEN TO EXPLORE THE WORLD?
Connect with like-minded people on our premium trips curated by local insiders and with care for the world
Since you are here, we would like to share our vision for the future of travel - and the direction Culture Trip is moving in.
Culture Trip launched in 2011 with a simple yet passionate mission: to inspire people to go beyond their boundaries and experience what makes a place, its people and its culture special and meaningful — and this is still in our DNA today. We are proud that, for more than a decade, millions like you have trusted our award-winning recommendations by people who deeply understand what makes certain places and communities so special.
Increasingly we believe the world needs more meaningful, real-life connections between curious travellers keen to explore the world in a more responsible way. That is why we have intensively curated a collection of premium small-group trips as an invitation to meet and connect with new, like-minded people for once-in-a-lifetime experiences in three categories: Culture Trips, Rail Trips and Private Trips. Our Trips are suitable for both solo travelers, couples and friends who want to explore the world together.
Culture Trips are deeply immersive 5 to 16 days itineraries, that combine authentic local experiences, exciting activities and 4-5* accommodation to look forward to at the end of each day. Our Rail Trips are our most planet-friendly itineraries that invite you to take the scenic route, relax whilst getting under the skin of a destination. Our Private Trips are fully tailored itineraries, curated by our Travel Experts specifically for you, your friends or your family.
We know that many of you worry about the environmental impact of travel and are looking for ways of expanding horizons in ways that do minimal harm - and may even bring benefits. We are committed to go as far as possible in curating our trips with care for the planet. That is why all of our trips are flightless in destination, fully carbon offset - and we have ambitious plans to be net zero in the very near future.