The Music Lover's Guide To Brussels

The city of Brussels is bursting at the seams with music. There is such a wide array of events and outlets, for all genres and tastes, that you can find people from all over the world looking for a music fix. From a traditional concert venue experience to a cozy and intimate night at the bar, here are 10 places a music lover must experience in the city of Brussels.
Café Floreo
This cozy and low-key bar is a great way to ease into the live music scene. Located on Rue des Riches Claires in the city center, Café Floreo offers music almost every night. From soul to funk, jazz to hip hop and DJ sets, this venue delivers. Wednesday nights include jazz jam sessions; audience members are invited to bring instruments and share their skills. Café Floreo is a fun, informal, and affordable night out on the town.
Hours: Everyday 11:00 a.m. – 3:00 a.m.
Café Floreo, Rue des Riches Claires 19, Centre-Ville, Brussels, Belgium
Stoemp!
The spring months will shower you with talent through the Flemish music festival, Stoemp! Set in small venues, cafés, and bars like Café Floreo all around the city, these concerts are free to the public. "Cozy, warm, and intimate" is the prevailing atmosphere of this small-scale festival. Stoemp! locks onto no specific genre; its only goal is to support up-and-coming musicians.
Destinations Unlocked:
Let our travel expert Stefano help you find your perfect Culture trip
Looking for an expert's perspective?
Uncover my top 3 recommended places from each continent on the map.
CentralAmerica
1. Guatemala
An express adventure for those with limited time off. Prepare yourself incredible experiences. You will hike a volcano, visit mayan temples and witness a ceremony and take in beautiful colonial Antigua.
CentralAmerica
2. Belize
A quick trip not too far away for those seeking a relaxing mini break. You will have plenty of free time to relax but also some awesome activities to experience the rainforest and the caribbean sea.
CentralAmerica
3. Mexico
An exciting mini trip exploring the lesser known colonial towns of central Mexico. This is hte perfect trip for someone with limited time off and still wants to turn on explorer mode and do something different.
SouthAmerica
1. Ecuador
A remarkable 8 days adventure through the Andes and the Amazon rainforest. The best choice for adventure seekers wishing to visit the 2 most iconic areas of South America, in only 1 week and no flights.
SouthAmerica
2. Peru
An alternative itinerary to classic Peru, from Cusco to Arequipa. This itinerary is great combination of highlights Cusco and Machu Picchu with the lesser known Arequipa and Colca Canyon.
Europe
1. Italy
The ultimate Italian experience from the vibrant streets of Naples to the breathtaking sceneries of the Amalfi Coast followed by Matera and down to Puglia with its golden beaches, intense flavours and fascinating destinations.
Europe
2. Scotland
Embark on this great adventure starting from London all the way to Scotland with a true Scottish experience made of breathtaking sceneries, whisky tasting and ..lots of fun! Ideal for train lovers and explorers.
Europe
3. Portugal
A wonderful train journey around Portugal, from the romantic city of Porto to the Douro Valley, to the beautiful Aveiro all the way to Lisbon and Sintra. The perfect trip to train, culinary and culture lovers.
Asia
1. South Korea
Discover incredible temples, mountains and modern cities on this 10 day adventure. This trip is perfect for those seeking immersion in the cuisine, culture and natural wonders of South Korea.
Asia
2. Thailand
From Bankgok to Angkor Wat to Ho Chi Minh City and everything in between - adventure through the heart of South-East Asia. Taste the delights, see history brought to life and unwind on a Mekong River cruise.
Asia
3. Sri Lanka
A fantastic adventure that showcases Sri Lanka's fantastic landscapes, wildlife and flavours. With 3 epic rail journeys, 3 UNESCO heritage sites and time to relax, this trip has loads to offer at a great price
Africa
1. Morocco
An epic journey across Morocco: from Casablanca to Marrakech, through the blue city of Chefchaouen to the wonders of the desert and deep to the High Atlas Mountains - this trip has it all! Ideal for true explorers!
Africa
2. Egypt
From Cairo to Aswan, this trip brings the land of the pharaohs to life. You'll visit the Pyramids, Valley of the Kings and Luxor Temple and cruise down the Nile in style. This is the perfect way to explore Egypt.


Sounds Jazz Club
Jazz lovers, look no further than the Sounds Jazz Club, located in the Ixelles neighborhood on Rue de la Tulipe. This establishment is as authentic as it gets, with a warm atmosphere and an international line-up. Maroon velvet curtains line the stage where concerts are held Tuesday through Saturday. Every Monday, the club puts on a show that is followed by a master class and jam session with the performer. Entrance fees are low and reasonable, and there's a selection of delicious Italian meals and homemade cocktails to go with the show.
Concert Timetable: Monday to Thursday at 9:30 p.m., Friday & Saturday at 10:00 p.m.
Sounds Jazz Club, Rue de la Tulipe 28, Ixelles, Brussels, Belgium +32 02 512 92 50


Juke Box
proudly holds the title of 'oldest record store in Brussels.' This iconic record store carries old, new, and extremely rare records. It is run by 65-year-old Jean-Pierre, who also directs the annual record fair in
Galerie Ravenstein
. Vinyl junkies will find heaven in this record store.
Hours: Monday to Saturday 11:00 a.m. – 6:00 p.m.
Bravo
Set in the heart of Brussels, this jazz club and café is home to the Bravo Big Band, a large jazz ensemble comprising passionate and talented musicians. You can find this band and many others playing at Bravo for little or no cost. Shows run every day, and for those who are itching to play some tunes, Bravo also offers free jam sessions a couple times a week. This venue provides a unique vibe with its humble café and secret jazz club in the basement below.
Hours: Monday to Friday 9:00 a.m. – close, Saturday & Sunday 10:30 a.m. – close
Bravo, Rue d'Alost 7, Ixelles, Brussels, Belgium +32 0485 94 53 17

Looking for something a bit more large scale than a secret jazz club in the basement? The Ancienne Belgique, also known as AB, is a concert venue equipped for the masses. It may not be a stadium venue, but AB's Main Hall has room for at least 1,800 standing attendees and over 200 seats. Big and small names have taken the stage in the Main Hall at AB, such as Lenny Kravitz, Halestorm, and Iron & Wine. For a more intimate experience, the AB Club Stage also offers 280 spots, where international and local artists perform, such as Zita Zwoon, The White Stripes, and MGMT. Many gifted musicians roll through
AB's doors
, so be sure to keep updated on who's coming next.
Le Botanique
Concert Hall, Music Venue, Building

What used to be the center of botanical studies, known as the Jardin de Botanique, is now a booming concert hall hosting over 280 shows a year.
Le Botanique
is arguably one of the most beautiful buildings in Brussels. It is composed of three halls for three different experiences: The Rotonde is a theatrical hall meant for 125 to 250 guests for an acoustic and intimate setting; the Witloof Bar is a 200-person, café-type hall built with beautiful arches and columns that divide up the space of the room; and the Orangerie is the largest hall in the Botanique, with up to 700 standing places or 350 seats where audiences can enjoy everything from film screenings to concerts to seminars. (
Local Tip:
Go to
Arsene 50
to find discounted tickets. Tickets are half price at 2:00 p.m. every day.)
Musical Instruments Museum
Building, Concert Hall, Museum, Shop, Store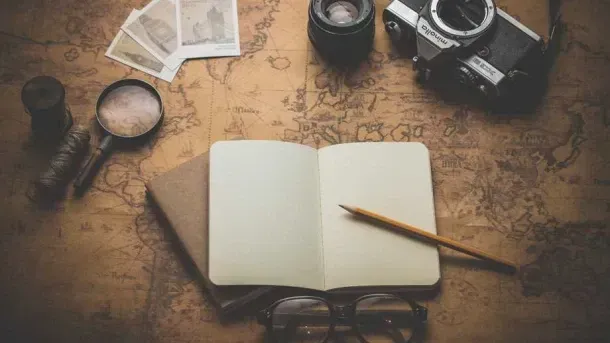 Once finished staring in awe at the façade, guests to the
Musical Instruments Museum
(MIM) will discover four galleries inside that take them on a journey through the history and evolution of musical instruments. The museum also houses a concert hall, museum shop, restaurant, and a legendary view of Brussels at the top. The MIM participates in the Museum Night Fever, during which, for the cost of one ticket, guests gain access to 24 museums, including the MIM, and an epic night of performances in dance, various workshops, and live music.
Hours: Tuesday to Friday 9:30 a.m. – 5:00 p.m.; Saturday & Sunday (and on holidays) 10:00 a.m. – 5:00 p.m.
Brussels International Guitar Festival & Competition
Sponsored by Her Majesty the Queen, the Brussels International Guitar Festival hosts talented guitarists from around the world, who flock to the city of Brussels to take part. This festival features premiere guitar concerts at the Brussels Royal Conservatory and master classes, lectures, exhibitions, and an international guitar competition at the Théâtre du Vaudeville. The competition is open to all classical guitarists of any age and nationality who are not working with an agency. Five prizes are awarded to the top candidates. This is a unique opportunity for guitar enthusiasts and music lovers alike.

BOZAR
has a simple mission: to include art in the culture of the city and make it a part of life. It strives to give each and every person who walks through its doors a holistic art experience. BOZAR serves all types of art including film, theater and dance, literature readings, and, of course, live music. You will find yourself in good hands at BOZAR, listening to music from the top classical and brass ensembles. Concerts are held frequently.
Volcanic Iceland Epic Trip
meet our Local Insider
Hanna
HOW LONG HAVE YOU BEEN A GUIDE?
2 years.
WHAT DO YOU LOVE ABOUT YOUR JOB?
It's the personal contact, the personal experiences. I love meeting people from all over the world... I really like getting to know everyone and feeling like I'm traveling with a group of friends.
WHAT DESTINATION IS ON YOUR TRAVEL BUCKET-LIST?
I have so many places on my list, but I would really lobe to go to Africa. I consider myself an "adventure girl" and Africa feels like the ULTIMATE adventure!
Every CULTURE TRIP Small-group adventure is led by a Local Insider just like Hanna.

KEEN TO EXPLORE THE WORLD?
Connect with like-minded people on our premium trips curated by local insiders and with care for the world
Since you are here, we would like to share our vision for the future of travel - and the direction Culture Trip is moving in.
Culture Trip launched in 2011 with a simple yet passionate mission: to inspire people to go beyond their boundaries and experience what makes a place, its people and its culture special and meaningful — and this is still in our DNA today. We are proud that, for more than a decade, millions like you have trusted our award-winning recommendations by people who deeply understand what makes certain places and communities so special.
Increasingly we believe the world needs more meaningful, real-life connections between curious travellers keen to explore the world in a more responsible way. That is why we have intensively curated a collection of premium small-group trips as an invitation to meet and connect with new, like-minded people for once-in-a-lifetime experiences in three categories: Culture Trips, Rail Trips and Private Trips. Our Trips are suitable for both solo travelers, couples and friends who want to explore the world together.
Culture Trips are deeply immersive 5 to 16 days itineraries, that combine authentic local experiences, exciting activities and 4-5* accommodation to look forward to at the end of each day. Our Rail Trips are our most planet-friendly itineraries that invite you to take the scenic route, relax whilst getting under the skin of a destination. Our Private Trips are fully tailored itineraries, curated by our Travel Experts specifically for you, your friends or your family.
We know that many of you worry about the environmental impact of travel and are looking for ways of expanding horizons in ways that do minimal harm - and may even bring benefits. We are committed to go as far as possible in curating our trips with care for the planet. That is why all of our trips are flightless in destination, fully carbon offset - and we have ambitious plans to be net zero in the very near future.