City-Hopping Around Vietnam: Hanoi, Hoi An and Ho Chi Minh City, Done Differently

Culture Trip brings you City Loops, Done Differently – the trending multi-destination routes for 2020 with a twist. Deep-dive into the culture of a destination and discover how to get the most out of your itinerary, from what to see and do to what to eat and where to stay.

Beaches, bays and backpackers are synonymous with Vietnam, but this is only the tip of the iceberg of what the Southeast Asian country is about.
Destinations Unlocked:
Let our travel expert Stefano help you find your perfect Culture trip
Looking for an expert's perspective?
Uncover my top 3 recommended places from each continent on the map.
CentralAmerica
1. Guatemala
An express adventure for those with limited time off. Prepare yourself incredible experiences. You will hike a volcano, visit mayan temples and witness a ceremony and take in beautiful colonial Antigua.
CentralAmerica
2. Belize
A quick trip not too far away for those seeking a relaxing mini break. You will have plenty of free time to relax but also some awesome activities to experience the rainforest and the caribbean sea.
CentralAmerica
3. Mexico
An exciting mini trip exploring the lesser known colonial towns of central Mexico. This is hte perfect trip for someone with limited time off and still wants to turn on explorer mode and do something different.
SouthAmerica
1. Ecuador
A remarkable 8 days adventure through the Andes and the Amazon rainforest. The best choice for adventure seekers wishing to visit the 2 most iconic areas of South America, in only 1 week and no flights.
SouthAmerica
2. Peru
An alternative itinerary to classic Peru, from Cusco to Arequipa. This itinerary is great combination of highlights Cusco and Machu Picchu with the lesser known Arequipa and Colca Canyon.
Europe
1. Italy
The ultimate Italian experience from the vibrant streets of Naples to the breathtaking sceneries of the Amalfi Coast followed by Matera and down to Puglia with its golden beaches, intense flavours and fascinating destinations.
Europe
2. Scotland
Embark on this great adventure starting from London all the way to Scotland with a true Scottish experience made of breathtaking sceneries, whisky tasting and ..lots of fun! Ideal for train lovers and explorers.
Europe
3. Portugal
A wonderful train journey around Portugal, from the romantic city of Porto to the Douro Valley, to the beautiful Aveiro all the way to Lisbon and Sintra. The perfect trip to train, culinary and culture lovers.
Asia
1. South Korea
Discover incredible temples, mountains and modern cities on this 10 day adventure. This trip is perfect for those seeking immersion in the cuisine, culture and natural wonders of South Korea.
Asia
2. Thailand
From Bankgok to Angkor Wat to Ho Chi Minh City and everything in between - adventure through the heart of South-East Asia. Taste the delights, see history brought to life and unwind on a Mekong River cruise.
Asia
3. Sri Lanka
A fantastic adventure that showcases Sri Lanka's fantastic landscapes, wildlife and flavours. With 3 epic rail journeys, 3 UNESCO heritage sites and time to relax, this trip has loads to offer at a great price
Africa
1. Morocco
An epic journey across Morocco: from Casablanca to Marrakech, through the blue city of Chefchaouen to the wonders of the desert and deep to the High Atlas Mountains - this trip has it all! Ideal for true explorers!
Africa
2. Egypt
From Cairo to Aswan, this trip brings the land of the pharaohs to life. You'll visit the Pyramids, Valley of the Kings and Luxor Temple and cruise down the Nile in style. This is the perfect way to explore Egypt.
Discover how locals live at night markets, drink beer for less than 50 cents, soak up contemporary art, and check out traditional Vietnamese costume. Block out two weeks and book three short flights to see what we're talking about.

Hanoi
Vietnam's capital and the country's second largest city, Hanoi is where you will find some of the country's most magnificent buildings and landmarks, including the Temple of Literature, Hanoi Opera House and Hoa Lo Prison. Pay a visit to these main attractions, but also take cues from locals.

Sample street food on Phùng Hưng Street
Street food is a big part of Hanoi's culture and is where many Vietnamese dishes originate. To dine like a local, sidestep touristy areas like Ha Tien Street and favour local hang-out Phùng Hưng Street, which is lined with options. Drawing on herbs, lime juice and chilli for the bulk of dishes, Vietnamese food is considered one of the healthiest cuisines in the world.

Visit Long Biên Market at night
Market, Food Stall, Vietnamese

For a window into local customs and culture, visit Long Biên Market, where many restaurants in the region source their produce. It's unlikely you'll want to buy anything from this wholesale market, but it's worth the trip for the insight. Adopt a 'look, don't touch' policy.
Make like a backpacker
Vietnam is well trodden by backpackers from across the world. To connect with other English speakers, stay at the Luxury Backpackers Hotel. It's a popular option for its proximity to the Hanoi Railway Station and Đồng Xuân Market.

Hoi An
The smallest city in the loop, Hoi An is listed as a UNESCO World Heritage site for its traditional architecture. Alongside its protected buildings that date back to the 15th century, you'll find contemporary art in corners of the city.
Trace Vietnamese traditional dress at The Precious Heritage Museum and Art Gallery
Art Gallery
The culmination of seven years' work from French photographer Réhahn Croquevielle, the Precious Heritage Museum and Art Gallery showcases traditional costumes of all 54 ethnic groups in the country. Having spent time with 45 of these groups – who are divided by region in the exhibition – Croquevielle has put together the most comprehensive documentation of its kind. It also happens to be free, and museum labels are translated into English and French.
Eat banh mi at Banh Mi Phuong
Vietnam's answer to the baguette, banh mi (translating as 'sandwich') is Hoi An's speciality. Banh Mi Phuong makes the best in town – they're usually filled with cold cuts of minced meat, liver pâté, fresh vegetables and pickled carrots. There are plenty of variations on offer here, but the classic banh mi is the best of the bunch.

Stay at the Hotel Royal Hoi An
Inspired by the ancient love story and marriage between a Japanese merchant, Sotaro, and a Vietnamese princess, Wakaku, the Hotel Royal Hoi blends design references from both countries. The hotel is split into two wings to reflect this hybrid, with the Sotaro Wing nodding to Japanese tradition and the Wakaku Wing rooted in Vietnamese heritage. Neighbouring the Old Quarter of Hoi An and Thu Bon River, it's in a prime location for exploring.
Ho Chi Minh City
Ho Chi Minh City is a non-stop city that serves food, architecture and partying in equal measure. Get up close and personal with famous landmarks before gazing at them from a rooftop bar.

Visit the Saigon Notre-Dame Basilica
Cathedral, Church, Post Office

Built in the late 19th century, during the time of French colonial occupation, Saigon Notre-Dame Basilica is one of the remaining bastions of Catholicism in Ho Chi Minh City. With neo-Romanesque features like two bell towers and stained-glass windows, the church is a must-see archetype of French colonial architecture.
Stay at the Alcove Library Hotel
Boutique Hotel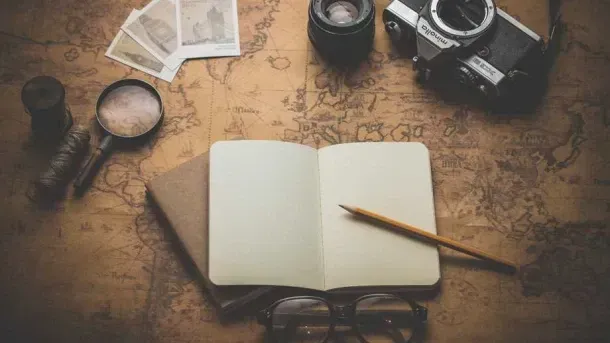 As its name suggests, the boutique Alcove Library Hotel has a literary theme. During your stay, guests are invited to borrow from the extensive floor-to-ceiling collection of fiction and non-fiction books. When not getting stuck into a read, head out to landmarks like the Opera House and the War Remnants Museum, both within 20 minutes by car.
Drink at a pared-back bia hoi bar
Bar, Beer
Bia hoi bars are one of Ho Chi Minh City's oldest drinking traditions. With a name that means 'fresh beer', these bars do what they say on the tin with the beer brewed daily. Head to Beer 102 Bui Vien at Bui Vien Street, where you'll find plastic chairs and beers for as little as 17p.
Volcanic Iceland Epic Trip
meet our Local Insider
Hanna
HOW LONG HAVE YOU BEEN A GUIDE?
2 years.
WHAT DO YOU LOVE ABOUT YOUR JOB?
It's the personal contact, the personal experiences. I love meeting people from all over the world... I really like getting to know everyone and feeling like I'm traveling with a group of friends.
WHAT DESTINATION IS ON YOUR TRAVEL BUCKET-LIST?
I have so many places on my list, but I would really lobe to go to Africa. I consider myself an "adventure girl" and Africa feels like the ULTIMATE adventure!
Every CULTURE TRIP Small-group adventure is led by a Local Insider just like Hanna.

KEEN TO EXPLORE THE WORLD?
Connect with like-minded people on our premium trips curated by local insiders and with care for the world
Since you are here, we would like to share our vision for the future of travel - and the direction Culture Trip is moving in.
Culture Trip launched in 2011 with a simple yet passionate mission: to inspire people to go beyond their boundaries and experience what makes a place, its people and its culture special and meaningful — and this is still in our DNA today. We are proud that, for more than a decade, millions like you have trusted our award-winning recommendations by people who deeply understand what makes certain places and communities so special.
Increasingly we believe the world needs more meaningful, real-life connections between curious travellers keen to explore the world in a more responsible way. That is why we have intensively curated a collection of premium small-group trips as an invitation to meet and connect with new, like-minded people for once-in-a-lifetime experiences in three categories: Culture Trips, Rail Trips and Private Trips. Our Trips are suitable for both solo travelers, couples and friends who want to explore the world together.
Culture Trips are deeply immersive 5 to 16 days itineraries, that combine authentic local experiences, exciting activities and 4-5* accommodation to look forward to at the end of each day. Our Rail Trips are our most planet-friendly itineraries that invite you to take the scenic route, relax whilst getting under the skin of a destination. Our Private Trips are fully tailored itineraries, curated by our Travel Experts specifically for you, your friends or your family.
We know that many of you worry about the environmental impact of travel and are looking for ways of expanding horizons in ways that do minimal harm - and may even bring benefits. We are committed to go as far as possible in curating our trips with care for the planet. That is why all of our trips are flightless in destination, fully carbon offset - and we have ambitious plans to be net zero in the very near future.