The Most Unusual Experiences in Bangkok

Visitors who cannot handle one more selfie stick or tourist-infested attraction may be less than impressed with Bangkok, one of the most visited cities in the world. However, as full of visitors as it is, there are a handful of experiences that mainstream tourists have yet to find. Unique, unusual, undiscovered: Bangkok's got it covered.
Visit the Death Museum
Museum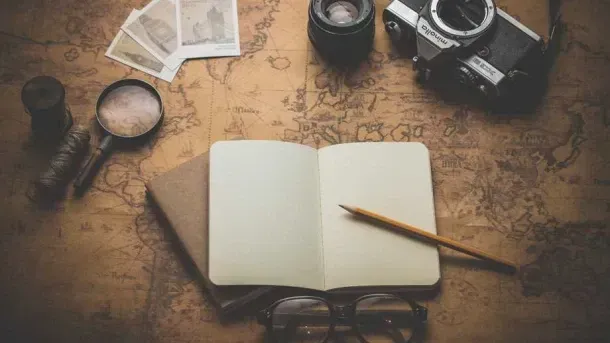 The
Siriraj Medical Museum
, appropriately dubbed the Death Museum, is not a place for the fainthearted. It is actually made up of six different museums, many of which are full of gory, grotesque displays. Deformed children, body parts of both humans and animals, graphic photographs taken postmortem: the list of eerie exhibits goes on. Much of the information is in Thai, but visitors keen for goosebumps and a truly unusual day should check out this museum. There's a ฿200 (US$5.80) entrance fee to see all six museums.
Grocery Shop at Khlong Toei
Market, Market, Shop
Grocery Shop at Khlong Toei
A short drive from some of the city's most luxurious malls and flashy urban décor is Khlong Toei, one of the oldest and biggest slums in the capital. The living conditions here are oftentimes deplorable, but it's home to the Khlong Toei Market: the largest wet market in Bangkok, full of fresh produce, meat, seafood, and more. Slaughtered chickens lie atop cages of squawking ones. Freshly caught seafood lies on tin racks overflowing with ice. This market, though certainly overwhelming, is one of the coolest areas in the city to photograph as well as find cheap groceries.

Drink Coffee with Animals
Coffee, crepes, cats: you never know what you are going to find at one of the many pet cafes around Bangkok. Crazy cat people should beeline for Caturday Cat Café, equipped with enough fluffy felines to keep even the most avid of kitty-loving coffee drinkers happy. Those looking for something with a bit more fur may instead opt for True Love Café, a husky café located off the BTS Skytrain station Ari. There are plenty of these cafes found around the capital, great for those pet-loving travelers who are missing their furry friends back home.
Destinations Unlocked:
Let our travel expert Stefano help you find your perfect Culture trip
Looking for an expert's perspective?
Uncover my top 3 recommended places from each continent on the map.
CentralAmerica
1. Guatemala
An express adventure for those with limited time off. Prepare yourself incredible experiences. You will hike a volcano, visit mayan temples and witness a ceremony and take in beautiful colonial Antigua.
CentralAmerica
2. Belize
A quick trip not too far away for those seeking a relaxing mini break. You will have plenty of free time to relax but also some awesome activities to experience the rainforest and the caribbean sea.
CentralAmerica
3. Mexico
An exciting mini trip exploring the lesser known colonial towns of central Mexico. This is hte perfect trip for someone with limited time off and still wants to turn on explorer mode and do something different.
SouthAmerica
1. Ecuador
A remarkable 8 days adventure through the Andes and the Amazon rainforest. The best choice for adventure seekers wishing to visit the 2 most iconic areas of South America, in only 1 week and no flights.
SouthAmerica
2. Peru
An alternative itinerary to classic Peru, from Cusco to Arequipa. This itinerary is great combination of highlights Cusco and Machu Picchu with the lesser known Arequipa and Colca Canyon.
Europe
1. Italy
The ultimate Italian experience from the vibrant streets of Naples to the breathtaking sceneries of the Amalfi Coast followed by Matera and down to Puglia with its golden beaches, intense flavours and fascinating destinations.
Europe
2. Scotland
Embark on this great adventure starting from London all the way to Scotland with a true Scottish experience made of breathtaking sceneries, whisky tasting and ..lots of fun! Ideal for train lovers and explorers.
Europe
3. Portugal
A wonderful train journey around Portugal, from the romantic city of Porto to the Douro Valley, to the beautiful Aveiro all the way to Lisbon and Sintra. The perfect trip to train, culinary and culture lovers.
Asia
1. South Korea
Discover incredible temples, mountains and modern cities on this 10 day adventure. This trip is perfect for those seeking immersion in the cuisine, culture and natural wonders of South Korea.
Asia
2. Thailand
From Bankgok to Angkor Wat to Ho Chi Minh City and everything in between - adventure through the heart of South-East Asia. Taste the delights, see history brought to life and unwind on a Mekong River cruise.
Asia
3. Sri Lanka
A fantastic adventure that showcases Sri Lanka's fantastic landscapes, wildlife and flavours. With 3 epic rail journeys, 3 UNESCO heritage sites and time to relax, this trip has loads to offer at a great price
Africa
1. Morocco
An epic journey across Morocco: from Casablanca to Marrakech, through the blue city of Chefchaouen to the wonders of the desert and deep to the High Atlas Mountains - this trip has it all! Ideal for true explorers!
Africa
2. Egypt
From Cairo to Aswan, this trip brings the land of the pharaohs to life. You'll visit the Pyramids, Valley of the Kings and Luxor Temple and cruise down the Nile in style. This is the perfect way to explore Egypt.
Caturday Cat Cafe, 10400, 115 Phayathai Rd, Thanon Phetchaburi, Ratchathewi, Bangkok, Thailand, +66 2 656 5247
True Love Cafe, 153 Soi Ari Samphan 2, Samsen Nai, Phaya Thai, Bangkok, Thailand, +66 85 908 2777

Visit Bangkok's Airplane Graveyard
Cabin
Visit Bangkok's Airplane Graveyard
The skeletal remains of what used to be a high-flying airplane scatter the otherwise abandoned lot known as the airplane graveyard. Graffiti, trash, and miscellaneous and decaying parts of aircraft make up the interior of the decommissioned plane. Located in a lot in the eastern neighborhood of Ramkhamhaeng, this plane is now home to three families, who reside in its severed wings and abandoned aircraft cabin. Visitors can explore the lot, which is entirely off the beaten path. The families living there charge an entrance fee of ฿150 (US $4.40).
Airplane Graveyard, Ramkhamhaeng, Bangkok, Thailand

Dine in the Dark
Restaurant
Dine in the Dark
Switch off the lights and switch on your senses at Dine in the Dark. With the help of the restaurant's visually impaired guides, visitors embark on one of the most memorable dining experiences in the capital. Dine in the Dark is a new concept, found at the Sheraton Grande Sukhumvit. It gives diners the chance to experience how the visually impaired dine, and allows them to disengage their sense of sight and enjoy a meal only using taste, smell, and touch. Visitors can choose from a number of four-course meals, including vegetarian, Asian, Western, or special surprise! After removing items that could disrupt the meal (such as cell phones), diners are led by a guide into a pitch-black room. This unique dining experience is available after 6:30 p.m., Tuesday-Saturday. The entire experience is ฿1,450 (US$42).
Dine in the Dark, Sheraton Grande Sukhumvit, 250 Sukhumvit Road, Bangkok, Thailand, +66 02 649 8358
Eat at a Condom-Themed Restaurant
Restaurant, Thai, Asian, Vegetarian

Safe sex is great sex, and there is no better way to appreciate rubbers than at a restaurant dedicated to this contraceptive. Cabbages & Condoms, as the name implies, is one of the most unique restaurants in Bangkok. The idea behind the restaurant is to promote a better understanding and acceptance of family planning. The interior is decked out in colorful contraceptives, with everything from lighting fixtures to foliage covered in condoms. In addition to its cool theme, the food at Cabbages & Condoms is so delicious that diners forget they are dining in a sea of rubbers. Grab a bite, a condom, and more at this unique restaurant in the heart of downtown Bangkok.
See a Ladyboy Cabaret
Bangkok is a gay-friendly hub in Southeast Asia, and has plenty of LGBT-friendly venues, two of the most noteworthy being Playhouse Theater Cabaret and Calypso Cabaret. Each evening, these venues host bold and unapologetic transgender shows, with epic performances consisting of Bollywood, Broadway, and even Beyoncé lookalikes. Tickets to see one of the transgender shows at Playhouse Theater Cabaret are ฿1,200 (US$35), and shows are at 7 p.m. and 8:30 p.m. Calypso Cabaret's shows are put on daily at 8:15 p.m. and 9:45 p.m.
Volcanic Iceland Epic Trip
meet our Local Insider
Hanna
HOW LONG HAVE YOU BEEN A GUIDE?
2 years.
WHAT DO YOU LOVE ABOUT YOUR JOB?
It's the personal contact, the personal experiences. I love meeting people from all over the world... I really like getting to know everyone and feeling like I'm traveling with a group of friends.
WHAT DESTINATION IS ON YOUR TRAVEL BUCKET-LIST?
I have so many places on my list, but I would really lobe to go to Africa. I consider myself an "adventure girl" and Africa feels like the ULTIMATE adventure!
Every CULTURE TRIP Small-group adventure is led by a Local Insider just like Hanna.

KEEN TO EXPLORE THE WORLD?
Connect with like-minded people on our premium trips curated by local insiders and with care for the world
Since you are here, we would like to share our vision for the future of travel - and the direction Culture Trip is moving in.
Culture Trip launched in 2011 with a simple yet passionate mission: to inspire people to go beyond their boundaries and experience what makes a place, its people and its culture special and meaningful — and this is still in our DNA today. We are proud that, for more than a decade, millions like you have trusted our award-winning recommendations by people who deeply understand what makes certain places and communities so special.
Increasingly we believe the world needs more meaningful, real-life connections between curious travellers keen to explore the world in a more responsible way. That is why we have intensively curated a collection of premium small-group trips as an invitation to meet and connect with new, like-minded people for once-in-a-lifetime experiences in three categories: Culture Trips, Rail Trips and Private Trips. Our Trips are suitable for both solo travelers, couples and friends who want to explore the world together.
Culture Trips are deeply immersive 5 to 16 days itineraries, that combine authentic local experiences, exciting activities and 4-5* accommodation to look forward to at the end of each day. Our Rail Trips are our most planet-friendly itineraries that invite you to take the scenic route, relax whilst getting under the skin of a destination. Our Private Trips are fully tailored itineraries, curated by our Travel Experts specifically for you, your friends or your family.
We know that many of you worry about the environmental impact of travel and are looking for ways of expanding horizons in ways that do minimal harm - and may even bring benefits. We are committed to go as far as possible in curating our trips with care for the planet. That is why all of our trips are flightless in destination, fully carbon offset - and we have ambitious plans to be net zero in the very near future.