What to Eat in 48 Hours in Taipei

It would take months to try all the incredible food that Taipei has to offer, such is the abundance of choices available. But for those with only a short stop in Taiwan's capital, here are some of the best dishes to try and the restaurants at which to find them.

Day 1: Youtiao for breakfast at Yong He Dou Jiang
Yong He Dou Jiang
Restaurant, Asian

Yong He Dou Jiang is one of the most famous breakfast brands in Taiwan, and there are a few locations in the city. Here, you can experience what a real local breakfast tastes like, with the most popular items being a cup of frothy soy milk combined with fried youtiao, which is a kind of churro. For something a little more filling, try the steamed pork dumplings.
Day 1: Shabu shabu for lunch at Ben Shabu Shabu
Ben Shabu Shabu
Bar, Asian
Hotpot is one of the most popular meals in Taiwan, and shabu shabu is often top of the hot pot list. Diners each get their own pot filled with a flavored broth of their choice, in which they can boil meat and vegetables. Ben Shabu Shabu is one of the best places in the city to try it out for the first time, but remember – try not to eat too much, as there's still a snack and dinner ahead.
Day 1: Mango shaved ice as an afternoon snack at Ice Monster
Ice Monster
Dessert Shop, Dessert

Taipei has perfected the art of chilled-out food for a hot summer day. Hot and humid in the summer, Taipei residents find creative and tasty ways to stay cool. Having invented and popularized bubble tea and shaved ice desserts on a global scale, Taiwan's icy desserts just keep getting better. Capitalizing on two of Taiwan's best products: fruit and icy summer desserts, Ice Monster offers a tantalizing combination of shaved ice topped with fruit slices and ice cream, drizzled over with syrup. Ice Monster's mango shaved ice comes as a small mountain of shaved ice covered in fresh mango with a dollop of mango ice cream. Perfect to stave off the sweltering Taiwanese summer.
Day 1: Xiao long bao for dinner at Din Tai Fung
Din Tai Fung
Restaurant, Asian

Din Tai Fung
specializes in steamed soup dumplings, or
xiao long bao
. Originally a cooking oil retailer, Din Tai Fung's owners served steamed soup dumplings on the side from their original Xinyi Road location. Now, Din Tai Fung has become the go-to for
dim sum
. If you fancy some vegetables, the pea shoots, Taiwanese lettuce and water spinach are all excellent accompaniments. At many of their restaurants, you can watch the chef's
xiao long bao
-making skills. The food at any of their restaurants is usually of a very high standard, but for convenience the
Taipei 101
location is the place to be.
Day 1: Late-night street food at Tonghua Jie Night Market
Tonghua Night Market
Market, Asian

Tonghua night market is the perfect place to end a day of eating your way through Taipei. Although this night market has plenty of vendors selling clothes and all kinds of goods, locals really come here for the incredible
street food
. Try some green onion pancakes, some egg tarts, or even a little more shaved ice. And for the really adventurous diner, there's always stinky tofu. Open till late at night, this is the ideal last stop on your first day.
Day 2: Dan bing for breakfast at any local breakfast shop
There are hundreds if not thousands of breakfast stores throughout Taipei, and between the hours of 5am and 12pm at least one can be found open on every street. Each store usually has a similar menu, and every single one of them will serve up the legendary Taiwanese breakfast item, dan bing. It's a thin pancake with egg and a variety of fillings from bacon and tuna to cheese and sweetcorn, so there's a dan bing to suit everyone's tastes. It's the staple item of a local breakfast, and for that reason it's a must-have.
Destinations Unlocked:
Let our travel expert Stefano help you find your perfect Culture trip
Looking for an expert's perspective?
Uncover my top 3 recommended places from each continent on the map.
CentralAmerica
1. Guatemala
An express adventure for those with limited time off. Prepare yourself incredible experiences. You will hike a volcano, visit mayan temples and witness a ceremony and take in beautiful colonial Antigua.
CentralAmerica
2. Belize
A quick trip not too far away for those seeking a relaxing mini break. You will have plenty of free time to relax but also some awesome activities to experience the rainforest and the caribbean sea.
CentralAmerica
3. Mexico
An exciting mini trip exploring the lesser known colonial towns of central Mexico. This is hte perfect trip for someone with limited time off and still wants to turn on explorer mode and do something different.
SouthAmerica
1. Ecuador
A remarkable 8 days adventure through the Andes and the Amazon rainforest. The best choice for adventure seekers wishing to visit the 2 most iconic areas of South America, in only 1 week and no flights.
SouthAmerica
2. Peru
An alternative itinerary to classic Peru, from Cusco to Arequipa. This itinerary is great combination of highlights Cusco and Machu Picchu with the lesser known Arequipa and Colca Canyon.
Europe
1. Italy
The ultimate Italian experience from the vibrant streets of Naples to the breathtaking sceneries of the Amalfi Coast followed by Matera and down to Puglia with its golden beaches, intense flavours and fascinating destinations.
Europe
2. Scotland
Embark on this great adventure starting from London all the way to Scotland with a true Scottish experience made of breathtaking sceneries, whisky tasting and ..lots of fun! Ideal for train lovers and explorers.
Europe
3. Portugal
A wonderful train journey around Portugal, from the romantic city of Porto to the Douro Valley, to the beautiful Aveiro all the way to Lisbon and Sintra. The perfect trip to train, culinary and culture lovers.
Asia
1. South Korea
Discover incredible temples, mountains and modern cities on this 10 day adventure. This trip is perfect for those seeking immersion in the cuisine, culture and natural wonders of South Korea.
Asia
2. Thailand
From Bankgok to Angkor Wat to Ho Chi Minh City and everything in between - adventure through the heart of South-East Asia. Taste the delights, see history brought to life and unwind on a Mekong River cruise.
Asia
3. Sri Lanka
A fantastic adventure that showcases Sri Lanka's fantastic landscapes, wildlife and flavours. With 3 epic rail journeys, 3 UNESCO heritage sites and time to relax, this trip has loads to offer at a great price
Africa
1. Morocco
An epic journey across Morocco: from Casablanca to Marrakech, through the blue city of Chefchaouen to the wonders of the desert and deep to the High Atlas Mountains - this trip has it all! Ideal for true explorers!
Africa
2. Egypt
From Cairo to Aswan, this trip brings the land of the pharaohs to life. You'll visit the Pyramids, Valley of the Kings and Luxor Temple and cruise down the Nile in style. This is the perfect way to explore Egypt.

Day 2: Beef noodles for lunch at Niu Ba Ba
Niu Ba Ba
Restaurant, Asian

Food lovers the world over know that it's in Taiwan where you'll find the best beef noodles. And at Niu Ba Ba, only the best is on the menu. In fact, this is where you'll find
the world's most expensive beef noodles
that sell for a whopping US$330. Don't worry though, there are many more affordable items on the menu. A nice hot bowl of Taiwan's most famous dish is the best midday meal for a day of exploring, as it's not too heavy but filling enough that you won't go hungry.
Day 2: Afternoon tea at Chun Shui Tang | 春水堂
Chun Shui Tang
Bubble Tea Shop, Asian

Pearl Milk Tea
is fast becoming the official drink of Taiwan, and no self-respecting local will go more than a week without having a cup. So for an afternoon snack, it's time for a taste of the drink that is also a meal. Also known as bubble tea, this drink is available everywhere, but one of the most famous and popular chains is Chun Shui Tang. Here, you'll find the classic drink of Taiwanese tea with milk and those incredibly filling tapioca balls.
Day 2: Classic Taiwanese dinner at Shin Yeh
Shin Yeh
Restaurant, Asian

As one of the most popular restaurants in Taipei, getting a table at Shin Yeh in Taipei 101 is no easy feat, but it is well worth the wait. Here, they cook up classic Taiwanese dishes, but to a level of perfection that is quite simply beyond compare. It's no surprise that it is many locals' favorite restaurant, and once you add the fact that the view is spectacular, you have found yourself the perfect location for your final big meal in Taipei.
Day 2: Late-night snacks at Shilin Night Market
Shilin Night Market
Market, Bubble Tea Shop, Street Food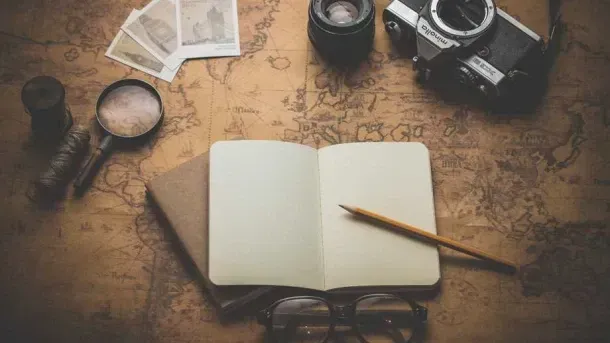 Shilin is the most unmissable of all the
night markets in Taipei
and with good reason. This is the hub of Taipei street food. Sure, there may be some places that have better vendors or dishes, but for variety and selection, Shilin is one of the best. Try the oyster omelette or the interestingly named "sausage in a sausage." You can even have a steak here if you're that hungry. With Taiwan being so famous for street food, it's fitting that your final snack should be here.
Volcanic Iceland Epic Trip
meet our Local Insider
Hanna
HOW LONG HAVE YOU BEEN A GUIDE?
2 years.
WHAT DO YOU LOVE ABOUT YOUR JOB?
It's the personal contact, the personal experiences. I love meeting people from all over the world... I really like getting to know everyone and feeling like I'm traveling with a group of friends.
WHAT DESTINATION IS ON YOUR TRAVEL BUCKET-LIST?
I have so many places on my list, but I would really lobe to go to Africa. I consider myself an "adventure girl" and Africa feels like the ULTIMATE adventure!
Every CULTURE TRIP Small-group adventure is led by a Local Insider just like Hanna.

KEEN TO EXPLORE THE WORLD?
Connect with like-minded people on our premium trips curated by local insiders and with care for the world
Since you are here, we would like to share our vision for the future of travel - and the direction Culture Trip is moving in.
Culture Trip launched in 2011 with a simple yet passionate mission: to inspire people to go beyond their boundaries and experience what makes a place, its people and its culture special and meaningful — and this is still in our DNA today. We are proud that, for more than a decade, millions like you have trusted our award-winning recommendations by people who deeply understand what makes certain places and communities so special.
Increasingly we believe the world needs more meaningful, real-life connections between curious travellers keen to explore the world in a more responsible way. That is why we have intensively curated a collection of premium small-group trips as an invitation to meet and connect with new, like-minded people for once-in-a-lifetime experiences in three categories: Culture Trips, Rail Trips and Private Trips. Our Trips are suitable for both solo travelers, couples and friends who want to explore the world together.
Culture Trips are deeply immersive 5 to 16 days itineraries, that combine authentic local experiences, exciting activities and 4-5* accommodation to look forward to at the end of each day. Our Rail Trips are our most planet-friendly itineraries that invite you to take the scenic route, relax whilst getting under the skin of a destination. Our Private Trips are fully tailored itineraries, curated by our Travel Experts specifically for you, your friends or your family.
We know that many of you worry about the environmental impact of travel and are looking for ways of expanding horizons in ways that do minimal harm - and may even bring benefits. We are committed to go as far as possible in curating our trips with care for the planet. That is why all of our trips are flightless in destination, fully carbon offset - and we have ambitious plans to be net zero in the very near future.