Top 10 Unusual Things to Do in Seoul

The capital of South Korea is one of the most vibrant and modern cities in Asia. It's therefore no wonder that Seoul is filled with bizarre attractions and places. From karaoke rooms and bathhouses to alcohol-tasting and templestay programs, visitors looking for unusual things to do in Seoul will not be disappointed.
Korean food tour
Koreans are extremely proud of their unique cuisine, and rightly so. When you're visiting Seoul for the first time, you might be overwhelmed with the rich selection of food. A great way to get an overview of popular dishes is to join a food tour. Local tour guides, like Seoul Eats, will direct you to the best homemade delicacies, served in restaurants that have been in business for generations. You'll be able to try anything from Korean BBQ and Kimbap rolls to Bingsu ice-cream.
Destinations Unlocked:
Let our travel expert Stefano help you find your perfect Culture trip
Looking for an expert's perspective?
Uncover my top 3 recommended places from each continent on the map.
CentralAmerica
1. Guatemala
An express adventure for those with limited time off. Prepare yourself incredible experiences. You will hike a volcano, visit mayan temples and witness a ceremony and take in beautiful colonial Antigua.
CentralAmerica
2. Belize
A quick trip not too far away for those seeking a relaxing mini break. You will have plenty of free time to relax but also some awesome activities to experience the rainforest and the caribbean sea.
CentralAmerica
3. Mexico
An exciting mini trip exploring the lesser known colonial towns of central Mexico. This is hte perfect trip for someone with limited time off and still wants to turn on explorer mode and do something different.
SouthAmerica
1. Ecuador
A remarkable 8 days adventure through the Andes and the Amazon rainforest. The best choice for adventure seekers wishing to visit the 2 most iconic areas of South America, in only 1 week and no flights.
SouthAmerica
2. Peru
An alternative itinerary to classic Peru, from Cusco to Arequipa. This itinerary is great combination of highlights Cusco and Machu Picchu with the lesser known Arequipa and Colca Canyon.
Europe
1. Italy
The ultimate Italian experience from the vibrant streets of Naples to the breathtaking sceneries of the Amalfi Coast followed by Matera and down to Puglia with its golden beaches, intense flavours and fascinating destinations.
Europe
2. Scotland
Embark on this great adventure starting from London all the way to Scotland with a true Scottish experience made of breathtaking sceneries, whisky tasting and ..lots of fun! Ideal for train lovers and explorers.
Europe
3. Portugal
A wonderful train journey around Portugal, from the romantic city of Porto to the Douro Valley, to the beautiful Aveiro all the way to Lisbon and Sintra. The perfect trip to train, culinary and culture lovers.
Asia
1. South Korea
Discover incredible temples, mountains and modern cities on this 10 day adventure. This trip is perfect for those seeking immersion in the cuisine, culture and natural wonders of South Korea.
Asia
2. Thailand
From Bankgok to Angkor Wat to Ho Chi Minh City and everything in between - adventure through the heart of South-East Asia. Taste the delights, see history brought to life and unwind on a Mekong River cruise.
Asia
3. Sri Lanka
A fantastic adventure that showcases Sri Lanka's fantastic landscapes, wildlife and flavours. With 3 epic rail journeys, 3 UNESCO heritage sites and time to relax, this trip has loads to offer at a great price
Africa
1. Morocco
An epic journey across Morocco: from Casablanca to Marrakech, through the blue city of Chefchaouen to the wonders of the desert and deep to the High Atlas Mountains - this trip has it all! Ideal for true explorers!
Africa
2. Egypt
From Cairo to Aswan, this trip brings the land of the pharaohs to life. You'll visit the Pyramids, Valley of the Kings and Luxor Temple and cruise down the Nile in style. This is the perfect way to explore Egypt.

Seoul is famous for its large number of themed cafés. One of the most popular venues is a raccoon café called Blind Alley. This place is home to two mischievous raccoons who love to interact with guests. They have their own area away from the café all to themselves, but visitors are welcome to play with them or feed them snacks. On top of that, the café also serves delicious drinks and does not charge an entrance fee unlike other themed cafes.
Address: Blind Alley, 63-20 Cheongpadong 2(i)-ga, Yongsan-gu, Seoul

Seoul fashion week
In spring or fall the city hosts one of the largest fashion weeks in the world. Big names in the international fashion industry have been reserving their seats to shows in advance since the founding of Seoul Fashion Week in 2011. Among them are buyers from Selfridges, Saks Fifth Avenue, Harvey Nichols Hong Kong and Parisian concept store L'Eclaireur, as well as editors from American, French and Italian GQ, Dazed, Vogue, and Another Man. Follow the trendiest Korean fashion bloggers and you'll know exactly which show to visit and when.

Singing rooms (Noraebang)
If you want to explore Seoul like a local, you should visit a singing room (Noraebang). Private rooms of different sizes come equipped with high-tech karaoke facilities, and are available for groups of friends, families or even colleagues. Going out to sing songs and drink is a common pastime for many Koreans. Don't know any K-Pop? No problem. Every Noraebang offers a wide selection of popular English hits.

Korean bathhouses
Bathhouses are a prominent part of Korean culture. However, you might be surprised to find out what a casual day at a Korean spa looks like. Jjimjjilbang, or Korean bathhouses, are gender-segregated, with only some common areas. Head to one of the most impressive spas in Korea, such as the Dragon Hill Spa in Seoul. Once done showering in the aroma pools, visitors can enjoy the saunas or relax in the common area. It's also worth noting that most Korean spas are open 24/7, allowing visitors to spend the night. This makes for the perfect low-budget accommodation, priced at only 10,000 KRW (US $8) for a ticket.


Seoul is filled with everything cute and adorable. No wonder that one of the most popular themed cafés offers visitors the opportunity to play princess. Located in the Ehwa district, Princess Diary is a cute café offering locals and tourists a variety of flamboyant dresses – both traditional Korean garments and ballgowns of all sorts. Dresses cost between 10,000 to 40,000 KRW (US $8 – US $30) for an afternoon. However, the fun doesn't stop there. The café features various photo corners filled with royal-themed accessories such as tiaras, hairpieces, decorative flower headbands and more. You'll have batches of cute holiday photos after a visit to Princess Diary in Seoul
Address: Princess Diary, 54-9 Daehyeon-dong, Seodaemun-gu, Seoul

Templestay at Jogyesa Temple
Buddhist Temple

Jogyesa Temple is one of the oldest and most important Buddhist buildings in Seoul. Located in the heart of the city, it is a popular destination for tourists from all over the world. However, most visitors only spend a little while exploring the temple before leaving. Why not stay a little longer and learn the deeper aspects of Korean Buddhism? Join the Jogyesa Templestay program and live like a Buddhist monk for a day or two. The program allows people to experience Baru Gongyang, the Buddhist sacred eating practice, and Dado, the traditional Korean tea ceremony, as well as the 108 religious prostrations.
Trick Eye Museum
Art Gallery, Museum

Seoul is filled with street art, sculptures, and galleries. The Hongdae neighborhood is particularly well-known for its creative scene, and one museum particularly stands out from the rest. The
Trick Eye Museum
is dedicated to optical illusions, and nothing is ever as it appears. Visitors have the chance to become part of world-famous pieces of art in a three-dimensional scene. Some of the museum's most popular pieces include their versions of Da Vinci's
Mona Lisa
and Edvard Munch's
The Scream
.
Korean alcohol-tasting classes
One of the most popular alcoholic drinks in Korea is a type of rice wine called makgeolli. The Korea Tourism Organization even claims that makgeolli sales overseas have increased by 20–25% in recent years. Baesangmyeonjuga, a liquor company well-known for producing a wide selection of Korean drinks, hosts lessons on how to make makgeolli. Classes are held in Korean and take place every Saturday, and the first and third Friday of each month. For only 25,000 KRW (US $20), you get to make your own Korean makgeolli and take 2 bottles home with you.

Bukhansan National Park
Park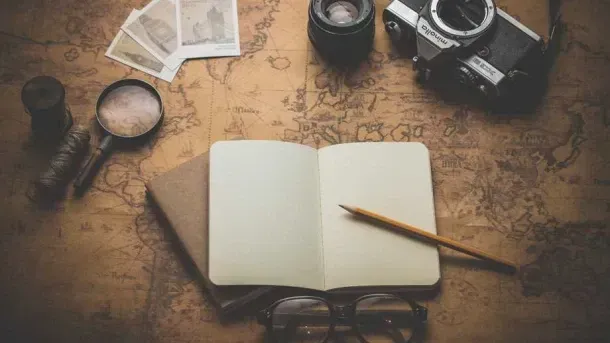 You don't need to travel far from Seoul to visit one of the best national parks in the country. To escape the hustle and bustle of city life, go and take a break at Bukhansan National Park. Koreans wishing to escape to nature seek refuge in this national park for its gorges, granite peaks and lively streams. Bukhansan Mountain stands tall above the city, offering splendid views of Seoul year-round. Follow the Uiryeong Pass and you will come across more than 1,300 species of plants, numerous fortresses and old temples.
Volcanic Iceland Epic Trip
meet our Local Insider
Hanna
HOW LONG HAVE YOU BEEN A GUIDE?
2 years.
WHAT DO YOU LOVE ABOUT YOUR JOB?
It's the personal contact, the personal experiences. I love meeting people from all over the world... I really like getting to know everyone and feeling like I'm traveling with a group of friends.
WHAT DESTINATION IS ON YOUR TRAVEL BUCKET-LIST?
I have so many places on my list, but I would really lobe to go to Africa. I consider myself an "adventure girl" and Africa feels like the ULTIMATE adventure!
Every CULTURE TRIP Small-group adventure is led by a Local Insider just like Hanna.

KEEN TO EXPLORE THE WORLD?
Connect with like-minded people on our premium trips curated by local insiders and with care for the world
Since you are here, we would like to share our vision for the future of travel - and the direction Culture Trip is moving in.
Culture Trip launched in 2011 with a simple yet passionate mission: to inspire people to go beyond their boundaries and experience what makes a place, its people and its culture special and meaningful — and this is still in our DNA today. We are proud that, for more than a decade, millions like you have trusted our award-winning recommendations by people who deeply understand what makes certain places and communities so special.
Increasingly we believe the world needs more meaningful, real-life connections between curious travellers keen to explore the world in a more responsible way. That is why we have intensively curated a collection of premium small-group trips as an invitation to meet and connect with new, like-minded people for once-in-a-lifetime experiences in three categories: Culture Trips, Rail Trips and Private Trips. Our Trips are suitable for both solo travelers, couples and friends who want to explore the world together.
Culture Trips are deeply immersive 5 to 16 days itineraries, that combine authentic local experiences, exciting activities and 4-5* accommodation to look forward to at the end of each day. Our Rail Trips are our most planet-friendly itineraries that invite you to take the scenic route, relax whilst getting under the skin of a destination. Our Private Trips are fully tailored itineraries, curated by our Travel Experts specifically for you, your friends or your family.
We know that many of you worry about the environmental impact of travel and are looking for ways of expanding horizons in ways that do minimal harm - and may even bring benefits. We are committed to go as far as possible in curating our trips with care for the planet. That is why all of our trips are flightless in destination, fully carbon offset - and we have ambitious plans to be net zero in the very near future.