The 10 Best Coffee Shops in Cameron Highlands, Malaysia

Tudor-style English tea rooms, cafés overlooking their plantations, themed coffee shops, locally produced tea and some of Malaysia's best scones – Culture Trip explains where to get these and more at these coffee shops in Cameron Highlands.
Malaysia's highlands offer a refreshing respite from the suffocating lowland heat and humidity. Dozens of coffee shops in Cameron Highlands provide idyllic settings to sip on a hot drink in the cooler mountain air. Culture Trip rounds up our favourites for budget-friendly prices, dessert spots and English tea rooms.
Destinations Unlocked:
Let our travel expert Stefano help you find your perfect Culture trip
Looking for an expert's perspective?
Uncover my top 3 recommended places from each continent on the map.
CentralAmerica
1. Guatemala
An express adventure for those with limited time off. Prepare yourself incredible experiences. You will hike a volcano, visit mayan temples and witness a ceremony and take in beautiful colonial Antigua.
CentralAmerica
2. Belize
A quick trip not too far away for those seeking a relaxing mini break. You will have plenty of free time to relax but also some awesome activities to experience the rainforest and the caribbean sea.
CentralAmerica
3. Mexico
An exciting mini trip exploring the lesser known colonial towns of central Mexico. This is hte perfect trip for someone with limited time off and still wants to turn on explorer mode and do something different.
SouthAmerica
1. Ecuador
A remarkable 8 days adventure through the Andes and the Amazon rainforest. The best choice for adventure seekers wishing to visit the 2 most iconic areas of South America, in only 1 week and no flights.
SouthAmerica
2. Peru
An alternative itinerary to classic Peru, from Cusco to Arequipa. This itinerary is great combination of highlights Cusco and Machu Picchu with the lesser known Arequipa and Colca Canyon.
Europe
1. Italy
The ultimate Italian experience from the vibrant streets of Naples to the breathtaking sceneries of the Amalfi Coast followed by Matera and down to Puglia with its golden beaches, intense flavours and fascinating destinations.
Europe
2. Scotland
Embark on this great adventure starting from London all the way to Scotland with a true Scottish experience made of breathtaking sceneries, whisky tasting and ..lots of fun! Ideal for train lovers and explorers.
Europe
3. Portugal
A wonderful train journey around Portugal, from the romantic city of Porto to the Douro Valley, to the beautiful Aveiro all the way to Lisbon and Sintra. The perfect trip to train, culinary and culture lovers.
Asia
1. South Korea
Discover incredible temples, mountains and modern cities on this 10 day adventure. This trip is perfect for those seeking immersion in the cuisine, culture and natural wonders of South Korea.
Asia
2. Thailand
From Bankgok to Angkor Wat to Ho Chi Minh City and everything in between - adventure through the heart of South-East Asia. Taste the delights, see history brought to life and unwind on a Mekong River cruise.
Asia
3. Sri Lanka
A fantastic adventure that showcases Sri Lanka's fantastic landscapes, wildlife and flavours. With 3 epic rail journeys, 3 UNESCO heritage sites and time to relax, this trip has loads to offer at a great price
Africa
1. Morocco
An epic journey across Morocco: from Casablanca to Marrakech, through the blue city of Chefchaouen to the wonders of the desert and deep to the High Atlas Mountains - this trip has it all! Ideal for true explorers!
Africa
2. Egypt
From Cairo to Aswan, this trip brings the land of the pharaohs to life. You'll visit the Pyramids, Valley of the Kings and Luxor Temple and cruise down the Nile in style. This is the perfect way to explore Egypt.
Barracks Café
Cafe, Restaurant, Malaysian, European, Fusion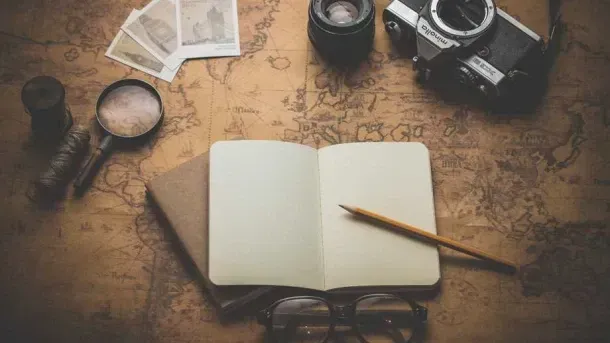 Few coffee shops in Cameron Highlands have the flair of Barracks Café. Housed in a converted British barracks, this café gives a sense of stepping back in time. Information boards with hints of regional history cover the walls inside. Colourful flowers omitting a sweet aroma surround the garden tables. Culture Trip recommends stopping by after a morning of hiking along the nearby trails. Get a hot cup of tea or coffee with a raisin scone and a slice of cheesecake.
The Lord's Café
Cafe, Malaysian

Tanah Rata's Lord's Café upholds a reputation for the best scones in Cameron Highlands. This family-friendly coffee shop is a magnet for sweet-toothed travellers. Take a seat in the simple yet elegant interior and order homemade scones and pancakes. Add locally picked tea, a selection of coffees and milkshakes, and it promises a cosy spot to spend an afternoon. But what sets Lord's apart from the other coffee shops in Cameron Highlands is its budget-friendly afternoon tea. We recommend a pot of BOH with strawberry scones and cream.
Capitale Coffee
Cafe, Dessert
Capitale Coffee
is among our favourite coffee shops in Cameron Highlands for caffeine addicts. Featuring dozens of coffees and lattes (as well as a decent selection of tea), this café attracts connoisseurs. Light meals (breakfast, lunch and dinner) as well as crepes and cakes are also available. Culture Trip recommends this café to pass away a rainy day. Order espresso marocchino in the morning and marshmallow choco milk around lunch time.
Strawberry Cottage
Cafe, Tea Room, Dessert Shop, Dessert, Malaysian

This peaceful cake shop-cum-café in Brinchang provides a wide selection of sweet treats and desserts. A stone's throw from the Butterfly Farm, Strawberry Cottage is among the best family-friendly coffee shops in Cameron Highlands. Customers have endless options to satisfy any sugar cravings (think homemade cookies and ice cream). Order a cup of BOH tea from the nearby plantation with a brownie or get a vanilla latte and slice of their signature carrot cake. Adventurous palates can try their nasi lemak cheesecake found nowhere else in Malaysia.
Rosette Café
Bar, Cafe, Restaurant, Malaysian
Rosette Café
in Tanah Rata combines a coffee shop with an Asian-Western fusion restaurant. Images of colourful flowers decorate the orange walls. Dim lighting creates a more exclusive environment. Head down in the morning for a caffeine fix and light breakfast of scones with a dollop of local strawberry jam. Or stop by for afternoon tea and an early dinner. This is among the more popular coffee shops in Cameron Highlands with mid-range international tourists.
Cameron Valley Tea House 1
Tea Room, Tea
Cameron Valley Tea House 1
might be among the more expensive cafés, but it does offer high-tea with a view. After opening in 1933, the plantation expanded into four vast gardens. Freshly picked leaves infused perfectly with just the right amount of hot water generate aromatic flavours. Choose between classic varieties and special house blends. Take a seat outside and sip away to the undulating fields of green expanding across the horizon. Tea for two with scones cost upwards of RM50 ($12 USD).
BOH Tea House
Tea Room, Tea

BOH Tea Plantation
grows the nationwide famous BOH Tea. Learn about each stage of their lucrative industry before tasting the fruits of their labour at the Tea House. Stunning green vistas stretch in all directions from the outdoor terrace. Customers can appreciate this view with a fresh cup of BOH and a homemade scone. Despite the relatively high price, we do recommend stopping by after touring the plantation. Pro tip: This is among the more popular tea houses in Cameron Highlands bursting with tourists at all times of the day. Expect crowds, noise and delays.
Yong Teng Café
Cafe, Coffee Shop, Restaurant, Malaysian

Yong Teng Café
offers some of the best pancakes in Cameron Highlands. Run by a deaf couple, this budget-friendly coffee shop in Tanah Rata serves snacks, meals and desserts. Grab a seat and order a Malaysian-style tea or a hot coffee. Savour the warmth amid the refreshing highland air with a plate of sweet treats. This is among our favourite coffee shops in Cameron Highlands for an affordable breakfast before a day of hiking. Order either their Western-style toast or strawberry pancakes.
The Smokehouse Hotel
Bar, Hotel Restaurant, Malaysian

The Smokehouse Hotel
exudes an almost perfect English countryside tea house environment. Set inside a black and white Tudor-style bungalow, the café serves high-quality tea with delicious scones. Leather sofas and pictures of the British seaside cover the walls in its formal interior. Blooming gardens span outside the almost floor-to-ceiling windows. Despite the high prices, this is among our favourite cafés in Cameron Highland to time-travel back to British Malaya.
Jim Thompson Tea Room
Hotel Restaurant, Tea Room, Tea

Cameron Highland Resort's Jim Thompson Tea Room combines a tasteful café with British-style high-tea. Rattan armchairs next to spacious windows overlooking the golf course fill the classic interior. Soft piano music serenades customers in a more formal environment compared to other coffee shops in Cameron Highlands. Appreciate the air of drinking high-tea inside a colonial plantation bungalow while snacking on pastries and scones.
Volcanic Iceland Epic Trip
meet our Local Insider
Hanna
HOW LONG HAVE YOU BEEN A GUIDE?
2 years.
WHAT DO YOU LOVE ABOUT YOUR JOB?
It's the personal contact, the personal experiences. I love meeting people from all over the world... I really like getting to know everyone and feeling like I'm traveling with a group of friends.
WHAT DESTINATION IS ON YOUR TRAVEL BUCKET-LIST?
I have so many places on my list, but I would really lobe to go to Africa. I consider myself an "adventure girl" and Africa feels like the ULTIMATE adventure!
Every CULTURE TRIP Small-group adventure is led by a Local Insider just like Hanna.

KEEN TO EXPLORE THE WORLD?
Connect with like-minded people on our premium trips curated by local insiders and with care for the world
Since you are here, we would like to share our vision for the future of travel - and the direction Culture Trip is moving in.
Culture Trip launched in 2011 with a simple yet passionate mission: to inspire people to go beyond their boundaries and experience what makes a place, its people and its culture special and meaningful — and this is still in our DNA today. We are proud that, for more than a decade, millions like you have trusted our award-winning recommendations by people who deeply understand what makes certain places and communities so special.
Increasingly we believe the world needs more meaningful, real-life connections between curious travellers keen to explore the world in a more responsible way. That is why we have intensively curated a collection of premium small-group trips as an invitation to meet and connect with new, like-minded people for once-in-a-lifetime experiences in three categories: Culture Trips, Rail Trips and Private Trips. Our Trips are suitable for both solo travelers, couples and friends who want to explore the world together.
Culture Trips are deeply immersive 5 to 16 days itineraries, that combine authentic local experiences, exciting activities and 4-5* accommodation to look forward to at the end of each day. Our Rail Trips are our most planet-friendly itineraries that invite you to take the scenic route, relax whilst getting under the skin of a destination. Our Private Trips are fully tailored itineraries, curated by our Travel Experts specifically for you, your friends or your family.
We know that many of you worry about the environmental impact of travel and are looking for ways of expanding horizons in ways that do minimal harm - and may even bring benefits. We are committed to go as far as possible in curating our trips with care for the planet. That is why all of our trips are flightless in destination, fully carbon offset - and we have ambitious plans to be net zero in the very near future.