10 Amazing Reasons to Visit Alor Setar, Malaysia

Picture the sun reflecting off paddy fields with palm tree fringed villages in the distance.
Imagine strolling along a street lined with decorated shophouses as the owners practice the same trades as their grandparents. Combine this with some of Malaysia's best examples of architecture, a 250-year-old fort and hardly any tourists. You now have Kedah's capital Alor Setar.
Destinations Unlocked:
Let our travel expert Stefano help you find your perfect Culture trip
Looking for an expert's perspective?
Uncover my top 3 recommended places from each continent on the map.
CentralAmerica
1. Guatemala
An express adventure for those with limited time off. Prepare yourself incredible experiences. You will hike a volcano, visit mayan temples and witness a ceremony and take in beautiful colonial Antigua.
CentralAmerica
2. Belize
A quick trip not too far away for those seeking a relaxing mini break. You will have plenty of free time to relax but also some awesome activities to experience the rainforest and the caribbean sea.
CentralAmerica
3. Mexico
An exciting mini trip exploring the lesser known colonial towns of central Mexico. This is hte perfect trip for someone with limited time off and still wants to turn on explorer mode and do something different.
SouthAmerica
1. Ecuador
A remarkable 8 days adventure through the Andes and the Amazon rainforest. The best choice for adventure seekers wishing to visit the 2 most iconic areas of South America, in only 1 week and no flights.
SouthAmerica
2. Peru
An alternative itinerary to classic Peru, from Cusco to Arequipa. This itinerary is great combination of highlights Cusco and Machu Picchu with the lesser known Arequipa and Colca Canyon.
Europe
1. Italy
The ultimate Italian experience from the vibrant streets of Naples to the breathtaking sceneries of the Amalfi Coast followed by Matera and down to Puglia with its golden beaches, intense flavours and fascinating destinations.
Europe
2. Scotland
Embark on this great adventure starting from London all the way to Scotland with a true Scottish experience made of breathtaking sceneries, whisky tasting and ..lots of fun! Ideal for train lovers and explorers.
Europe
3. Portugal
A wonderful train journey around Portugal, from the romantic city of Porto to the Douro Valley, to the beautiful Aveiro all the way to Lisbon and Sintra. The perfect trip to train, culinary and culture lovers.
Asia
1. South Korea
Discover incredible temples, mountains and modern cities on this 10 day adventure. This trip is perfect for those seeking immersion in the cuisine, culture and natural wonders of South Korea.
Asia
2. Thailand
From Bankgok to Angkor Wat to Ho Chi Minh City and everything in between - adventure through the heart of South-East Asia. Taste the delights, see history brought to life and unwind on a Mekong River cruise.
Asia
3. Sri Lanka
A fantastic adventure that showcases Sri Lanka's fantastic landscapes, wildlife and flavours. With 3 epic rail journeys, 3 UNESCO heritage sites and time to relax, this trip has loads to offer at a great price
Africa
1. Morocco
An epic journey across Morocco: from Casablanca to Marrakech, through the blue city of Chefchaouen to the wonders of the desert and deep to the High Atlas Mountains - this trip has it all! Ideal for true explorers!
Africa
2. Egypt
From Cairo to Aswan, this trip brings the land of the pharaohs to life. You'll visit the Pyramids, Valley of the Kings and Luxor Temple and cruise down the Nile in style. This is the perfect way to explore Egypt.
Kedah is among Malaysia's least visited states. Apart from a convenient stopover between Penang and Langkawi, it exhibits an old world charm, stunning architecture and lots of rice. Discover our 10 most compelling reasons to visit Malaysia's most underrated city.
Refreshing lack of tourism
Compared to other destinations in Malaysia, Alor Setar (pronounced Alor Star) gets few visitors. Kedah's capital just isn't on the radar. Stroll through the streets and you might see a handful of local tourists. But you won't see many foreigners. Shops and businesses still retain the same roles as they have for generations rather than giving way for souvenir shops. And everyone pays the same admission fee (or admission is free) into all of Alor Setar's museums and attractions.

Shophouses with a traditional flair
Alor Setar's pre-war shophouses come in a variety of shapes and colours. The ones lining the narrow streets in Chinatown each have distinct styles and decorations. Look at the elegant patterns on the upper floors as family businesses operating out of the bottom. While Malaysia does have its fair share of shophouses (think Penang and Malacca), the ones here haven't sold out to tourism. One of our favourite reasons to visit Alor Setar is to see the original ancestors performing the trades of their grandparents.

A blend of traditional, Islamic, colonial and modern architecture
If someone asked you about Malaysia's architecture, you would probably mention KL's Petronas Towers or Penang's colonial centre. But few possess the extent of stunning styles found in the heart of Alor Setar. Islamic styles mix with contemporary while historical juxtaposes against the artistic. Our favourites include the modern Alor Setar Tower, the elegant Royal Hall and the Islamic masterpiece of Zahir Mosque. Not to mention the giant paddy basket which houses the Kedah Paddy Museum!

The perfect place for a stopover
If you're backpacking in Malaysia, Alor Setar is the ideal place to stopover between Langkawi and Penang. Daily ferries connect Langkawi's Kuah and Kuala Kedah (approximately one-and-a-half hours). A taxi from the port to Kedah's capital takes less than 20 minutes. We recommend spending at least 24 hours in Alor Setar before catching the train or bus to Penang (first to Butterworth, then take the ferry to George Town). Rather than travelling directly from Langkawi to Penang, why not spend a night or two in Alor Setar instead?
Paddy, Paddy, Paddy
Rice plays a crucial role in rural Malaysia and has done for generations. Kedah is Malaysia's 'Rice Bowl'. The state's relationship with paddy runs deep. Field after field of rice covers the land outside the city centre. Alor Setar not only gives you the chance to learn more about the crop, but it also provides the perfect setting for landscape photographs. Snap pictures of the paddy fields rolling towards the horizon. Or capture the ideal kampong-style houses and palm trees with the paddy fields in the foreground.

Northern Malaysia's oldest fort
Museum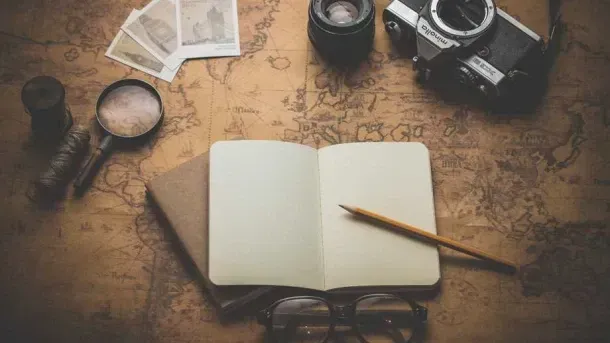 A few kilometres west of Alor Setar's centre lies the oldest fort in northern Malaysia. The then Sultan commissioned the defence in 1771 to protect against the invading Siamese (today's Thailand). Fast forward and after waves of destruction and renovation, the British eventually gained control in 1909. Today, Kuala Kedah Fort is a protected monument with a museum and lighthouse. Visitors can explore around the walls, elegant gateways and get views of the river mouth. Admission to both the fort and museum is free.
Photographer's heaven
Another one of our favourite reasons to visit Alor Setar involves its scenery. Everyone likes snapping photographs. And Kedah's capital provides landscapes, architecture and nature almost next to each other. Check out the centre's stunning buildings before heading a few kilometres to the endless paddy. Or take a taxi to Gunung Keriang (Elephant Mountain) to explore the limestone cliffs and its many bat-filled caves.

Sightseeing on foot
Another of our top reasons to visit Alor Setar relates to the ease of getting around. Unlike sprawling Kuala Lumpur, Kedah's capital is both small and compact. Visitors can explore the must-visit attractions on foot within a couple of hours. Add in pedestrian-friendly streets and affordable coffee shops, and you get a pleasant city centre. Pro tip: Many of the museums around Dataran Alor Setar are free with powerful air-conditioning.
See what life is like inside a conservative Sultanate
The Sultanate of Kedah has been around for centuries. Unlike other states, Kedah retains strong ties to its Sultan and a more traditional form of Islam. Alor Setar experienced little change over the decades. When combined, this preserves its heritage as a Sultanate where other states became more politicised. We recommend a trip to the Sultan Museum near Zahir Mosque and Royal Hall to learn more about Kedah's royal family.
Visit the birthplace of Malaysia's national leaders
Two of Malaysia's Prime Ministers grew up in Alor Setar. Tunku Abdul Rahman was the first leader of an independent Malaysia (from the British) in 1957. He lived at Rumah Merdeka (Independence House), which is now a museum. Current Prime Minister, Dr Mahathir (who holds the title as the world's oldest), also lived and grew up in Alor Setar. Check out his childhood home at Mahathir's at Rumah Kelahiran Mahathir (Mahathir's Birth House).

Volcanic Iceland Epic Trip
meet our Local Insider
Hanna
HOW LONG HAVE YOU BEEN A GUIDE?
2 years.
WHAT DO YOU LOVE ABOUT YOUR JOB?
It's the personal contact, the personal experiences. I love meeting people from all over the world... I really like getting to know everyone and feeling like I'm traveling with a group of friends.
WHAT DESTINATION IS ON YOUR TRAVEL BUCKET-LIST?
I have so many places on my list, but I would really lobe to go to Africa. I consider myself an "adventure girl" and Africa feels like the ULTIMATE adventure!
Every CULTURE TRIP Small-group adventure is led by a Local Insider just like Hanna.

KEEN TO EXPLORE THE WORLD?
Connect with like-minded people on our premium trips curated by local insiders and with care for the world
Since you are here, we would like to share our vision for the future of travel - and the direction Culture Trip is moving in.
Culture Trip launched in 2011 with a simple yet passionate mission: to inspire people to go beyond their boundaries and experience what makes a place, its people and its culture special and meaningful — and this is still in our DNA today. We are proud that, for more than a decade, millions like you have trusted our award-winning recommendations by people who deeply understand what makes certain places and communities so special.
Increasingly we believe the world needs more meaningful, real-life connections between curious travellers keen to explore the world in a more responsible way. That is why we have intensively curated a collection of premium small-group trips as an invitation to meet and connect with new, like-minded people for once-in-a-lifetime experiences in three categories: Culture Trips, Rail Trips and Private Trips. Our Trips are suitable for both solo travelers, couples and friends who want to explore the world together.
Culture Trips are deeply immersive 5 to 16 days itineraries, that combine authentic local experiences, exciting activities and 4-5* accommodation to look forward to at the end of each day. Our Rail Trips are our most planet-friendly itineraries that invite you to take the scenic route, relax whilst getting under the skin of a destination. Our Private Trips are fully tailored itineraries, curated by our Travel Experts specifically for you, your friends or your family.
We know that many of you worry about the environmental impact of travel and are looking for ways of expanding horizons in ways that do minimal harm - and may even bring benefits. We are committed to go as far as possible in curating our trips with care for the planet. That is why all of our trips are flightless in destination, fully carbon offset - and we have ambitious plans to be net zero in the very near future.