The Best Cafés in Hiroshima, Japan

Hiroshima's coffee scene has grown significantly in recent times, with its rising number of independent cafés and the introduction of an annual city-wide latte art competition. Discover the best cafés in Hiroshima by exploring the city's hipster roasteries, Japanese tearooms and independent artisan coffee shops.
In a country where tiny apartments are the norm, Japanese cafés serve as a kind of extended living room, where you're just as likely to spot high-school students doing their homework as groups of friends hanging out. Although big chains such as Starbucks do exist in Japan, most cafés are independently owned and so the atmosphere, theme and menu will vary depending on where you visit.
Destinations Unlocked:
Let our travel expert Stefano help you find your perfect Culture trip
Looking for an expert's perspective?
Uncover my top 3 recommended places from each continent on the map.
CentralAmerica
1. Guatemala
An express adventure for those with limited time off. Prepare yourself incredible experiences. You will hike a volcano, visit mayan temples and witness a ceremony and take in beautiful colonial Antigua.
CentralAmerica
2. Belize
A quick trip not too far away for those seeking a relaxing mini break. You will have plenty of free time to relax but also some awesome activities to experience the rainforest and the caribbean sea.
CentralAmerica
3. Mexico
An exciting mini trip exploring the lesser known colonial towns of central Mexico. This is hte perfect trip for someone with limited time off and still wants to turn on explorer mode and do something different.
SouthAmerica
1. Ecuador
A remarkable 8 days adventure through the Andes and the Amazon rainforest. The best choice for adventure seekers wishing to visit the 2 most iconic areas of South America, in only 1 week and no flights.
SouthAmerica
2. Peru
An alternative itinerary to classic Peru, from Cusco to Arequipa. This itinerary is great combination of highlights Cusco and Machu Picchu with the lesser known Arequipa and Colca Canyon.
Europe
1. Italy
The ultimate Italian experience from the vibrant streets of Naples to the breathtaking sceneries of the Amalfi Coast followed by Matera and down to Puglia with its golden beaches, intense flavours and fascinating destinations.
Europe
2. Scotland
Embark on this great adventure starting from London all the way to Scotland with a true Scottish experience made of breathtaking sceneries, whisky tasting and ..lots of fun! Ideal for train lovers and explorers.
Europe
3. Portugal
A wonderful train journey around Portugal, from the romantic city of Porto to the Douro Valley, to the beautiful Aveiro all the way to Lisbon and Sintra. The perfect trip to train, culinary and culture lovers.
Asia
1. South Korea
Discover incredible temples, mountains and modern cities on this 10 day adventure. This trip is perfect for those seeking immersion in the cuisine, culture and natural wonders of South Korea.
Asia
2. Thailand
From Bankgok to Angkor Wat to Ho Chi Minh City and everything in between - adventure through the heart of South-East Asia. Taste the delights, see history brought to life and unwind on a Mekong River cruise.
Asia
3. Sri Lanka
A fantastic adventure that showcases Sri Lanka's fantastic landscapes, wildlife and flavours. With 3 epic rail journeys, 3 UNESCO heritage sites and time to relax, this trip has loads to offer at a great price
Africa
1. Morocco
An epic journey across Morocco: from Casablanca to Marrakech, through the blue city of Chefchaouen to the wonders of the desert and deep to the High Atlas Mountains - this trip has it all! Ideal for true explorers!
Africa
2. Egypt
From Cairo to Aswan, this trip brings the land of the pharaohs to life. You'll visit the Pyramids, Valley of the Kings and Luxor Temple and cruise down the Nile in style. This is the perfect way to explore Egypt.
Some tips to keep in mind when visiting Japanese cafés are that meal service, if offered, will usually only be served between set hours, such as midday to 2.30pm, so you should check this in advance if the purpose of your visit is to enjoy a meal alongside your coffee. Another thing to bear in mind is that many of the more traditional-style cafés, known as kissaten in Japanese, still have smoking sections, so be sure to ask for a non-smoking seat if this bothers you.
Aki Café
Cafe, Coffee, Japanese

Just a three-minute walk from Hiroshima Station's south exit, Aki Café is attached to a guesthouse, so you'll find the crowd here tends to be a mix of Hiroshima residents and international visitors. The building that houses Aki Café was renovated in 2019 to reveal a bright, airy space featuring wooden counters and cutlery, with cactuses adding a touch of greenery to the interior. Aki Café serves breakfast from 8am to 11am, featuring wallet-friendly plates such as toast (a popular café snack in Japan) and coffee sets for just ¥600 (£4.50). Aki Café's lunch hours run from 11am to 4pm and original lunchtime dishes include omelette sandwiches or sautéed mushrooms with avocado and hummus. The café also has vegan and gluten-free options making it a safe choice for anyone with dietary requirements. Outside of regular meal-service, a selection of home-made cakes are on display to tempt you into an afternoon sugar-rush.
Obscura Coffee Roasters
Cafe, Contemporary

Whether to try their espresso or hand-drip coffee, coffee aficionados should pay a visit to Obscura Coffee Roasters, who currently operate two stores in Hiroshima. The company was started by a group of Hiroshima locals, and the original store is located in Fukuromachi, while the second one is on the main Hondori high street. Open from 9am until 8pm, patrons can expect a quiet atmosphere in the sleek, minimalist interior in Fukoromachi (especially as children under 10 are not allowed). Outdoor seating is also available on days when the weather is good. Customers can purchase in-store roasted coffee beans to take home, and baked goods such as scones are usually available to purchase.
Social Book Café
Cafe, Coffee, Japanese
Situated close to Hiroshima's Peace Park, Social Book Café is an ideal spot to rest after visiting the city's Peace Memorial Museum. The café's second-floor location above a hair salon makes it a bit of a hidden gem. As you settle in for coffee and a curry, you'll find yourself surrounded by stacks of books that owner Erika has collected, and customers can also try their hand at grinding their own coffee beans. Social Book Café is a particularly cosy spot during the winter, where Japanese kotastu tables are available to hibernate under – these are tables with electric heaters built-in, covered by thick blankets. A warning to first-time users: once you get under the kotatsu it's almost impossible to leave. Another highlight of Social Book Café are their regularly organised events where visitors can talk in English with A-Bomb survivors about their experiences.
Chano-Ma
Cafe, Coffee, Japanese
For lunch-time dining with a difference, a visit to Chano-Ma is in order. The Hiroshima branch of this chain is situated just off the main Hondori high street and is a popular date spot – perhaps because customers dine on beds instead of regular tables. Open from 11.30am until midnight, the lunch and dinner menus are seasonal and change from month to month. You can expect to find a mix of Japanese rice-based meals and Western-style pasta dishes, in addition to a substantial selection of desserts. Make sure you're wearing your best socks upon entry as you'll need to take your shoes off to go inside.
Akushu Café
Cafe, Coffee, Japanese

Akushu, meaning handshake in Japanese, is a modern café with chrome stools and concrete-topped tables inside and stylish wooden benches out front, located near the Peace Memorial Park, inside the Orizuru Tower. Food is the big focus at this park-side diner, and coffee is provided by Obscura Coffee. Akushu's lunch and dinner menus feature a wide range of dishes with a local twist, such as their okonomiyaki wraps and Setouchi fish and chips, made from fish caught fresh from the nearby Inland Sea. The café is open all day from 10am until at least 5pm (some days it is open as late as 9pm), and during the evenings there are also local sakes available to try.
Rit.craft Chocolate and Coffee
Cafe, Coffee, Japanese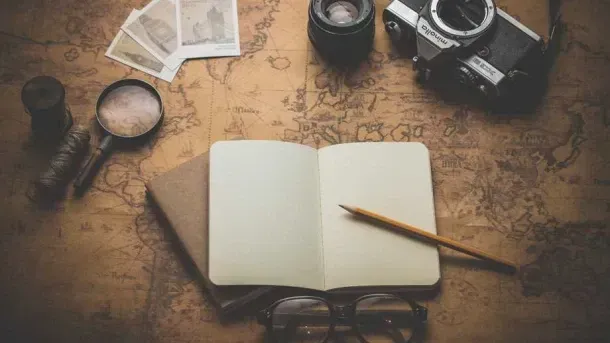 A cute harbour-side café and chocolate shop with terrace seating and sea views in the south of Hiroshima city, Rit.craft is owned by an English-speaking Japanese couple. The shop features bean-to-bar chocolate that almost looks too good to eat, and local roastery Cradle Coffee provides the coffee beans. Exclusively chocolate-themed, the menu features items such as soft ice cream, brownies and chocolate cassette tapes that come in real cassette cases, which make for excellent gifts. You can also sample imported cacao from countries such as Belize, Costa Rica and Colombia. Be aware that the café is closed on Wednesdays and Thursdays.
Progress Life Style Coffee
Cafe, Coffee, Japanese

For a bit of art with your coffee, check out Progress Life Style Coffee, a stylish coffee shop situated in downtown Hiroshima that specialises in latte art. The warmly-lit café, which is decorated with chalk-art and dried flower arrangements, played host to Hiroshima's first annual latte art competition, where baristas from around the city compete to make the most Instagram-worthy beverages. The flavoured lattes at Progress include caramel, matcha, vanilla and chocolate. In addition to their intricately designed lattes, the two-storey café serves a lunch menu that includes sandwiches, salads and pasta, along with desserts and cake sets. Progress Life Style Coffee is closed on Tuesdays.
Kissa Saeki
Cafe, Coffee, Japanese
To experience a traditional, old-school Japanese kissaten, head to Café Saeki, with its dark-wood antique furniture and relaxed atmosphere. A family-run establishment with a retro vibe, Kissa Saeki has been operating since 1977, and has stayed popular despite the onslaught of chain cafés and hipster roasteries opening up in the area. These days Kissa Saeki bills itself as an organic café, serving local produce and a large range of vegan lunch sets, which include lentil hamburgers and vegan curries. The café's desserts are particularly popular, with their fruit parfaits often selling out. Kissa Saeki is closed on Sundays.
Engawa
Cafe, Coffee, Japanese

Engawa is a spacious café and Japanese tearoom located in the south of Hiroshima city. The café is proud of their tea selection, which features leaves picked from the surrounding Setouchi area. Tea sets are available from ¥1,000 (£7.40) each and are served in cast-iron teapots accompanied by wagashi (Japanese confectionary). The café's interior blends modern design with traditional Japanese features such as bamboo fittings and tatami floor rooms. Adjoining the café is a gift shop selling homeware items including vases, leather goods and tea leaves. An important point to note is that, unusually for Japan, this café does not accept payment by cash, but credit card and electronic payments only.
Volcanic Iceland Epic Trip
meet our Local Insider
Hanna
HOW LONG HAVE YOU BEEN A GUIDE?
2 years.
WHAT DO YOU LOVE ABOUT YOUR JOB?
It's the personal contact, the personal experiences. I love meeting people from all over the world... I really like getting to know everyone and feeling like I'm traveling with a group of friends.
WHAT DESTINATION IS ON YOUR TRAVEL BUCKET-LIST?
I have so many places on my list, but I would really lobe to go to Africa. I consider myself an "adventure girl" and Africa feels like the ULTIMATE adventure!
Every CULTURE TRIP Small-group adventure is led by a Local Insider just like Hanna.

KEEN TO EXPLORE THE WORLD?
Connect with like-minded people on our premium trips curated by local insiders and with care for the world
Since you are here, we would like to share our vision for the future of travel - and the direction Culture Trip is moving in.
Culture Trip launched in 2011 with a simple yet passionate mission: to inspire people to go beyond their boundaries and experience what makes a place, its people and its culture special and meaningful — and this is still in our DNA today. We are proud that, for more than a decade, millions like you have trusted our award-winning recommendations by people who deeply understand what makes certain places and communities so special.
Increasingly we believe the world needs more meaningful, real-life connections between curious travellers keen to explore the world in a more responsible way. That is why we have intensively curated a collection of premium small-group trips as an invitation to meet and connect with new, like-minded people for once-in-a-lifetime experiences in three categories: Culture Trips, Rail Trips and Private Trips. Our Trips are suitable for both solo travelers, couples and friends who want to explore the world together.
Culture Trips are deeply immersive 5 to 16 days itineraries, that combine authentic local experiences, exciting activities and 4-5* accommodation to look forward to at the end of each day. Our Rail Trips are our most planet-friendly itineraries that invite you to take the scenic route, relax whilst getting under the skin of a destination. Our Private Trips are fully tailored itineraries, curated by our Travel Experts specifically for you, your friends or your family.
We know that many of you worry about the environmental impact of travel and are looking for ways of expanding horizons in ways that do minimal harm - and may even bring benefits. We are committed to go as far as possible in curating our trips with care for the planet. That is why all of our trips are flightless in destination, fully carbon offset - and we have ambitious plans to be net zero in the very near future.