The Top 8 Highlights of Jewish Marrakech

There has never been a better time to absorb Marrakech's Jewish heritage. Restoration projects have added a new shine to sites centered in the Red City's Jewish Quarter, Mellah, while elsewhere in the city, you can immerse yourself in Judaic culture of the past and present.
Jewish heritage in Marrakech dates back more than 2,000 years. Fewer than 100 years ago, before the founding of Israel in 1948, more than 250,000 Jews lived in Morocco, making it one of the the largest Jewish communities in the Muslim world. These days the community has dwindled, with only around 3,000 Jewish people thought to be living there today. But travellers to Marrakech can still find Jewish museums, synagogues and cemeteries. This guide features eight eclectic highlights for those looking for a taste of the Red City's Jewish past, present and future
Destinations Unlocked:
Let our travel expert Stefano help you find your perfect Culture trip
Looking for an expert's perspective?
Uncover my top 3 recommended places from each continent on the map.
CentralAmerica
1. Guatemala
An express adventure for those with limited time off. Prepare yourself incredible experiences. You will hike a volcano, visit mayan temples and witness a ceremony and take in beautiful colonial Antigua.
CentralAmerica
2. Belize
A quick trip not too far away for those seeking a relaxing mini break. You will have plenty of free time to relax but also some awesome activities to experience the rainforest and the caribbean sea.
CentralAmerica
3. Mexico
An exciting mini trip exploring the lesser known colonial towns of central Mexico. This is hte perfect trip for someone with limited time off and still wants to turn on explorer mode and do something different.
SouthAmerica
1. Ecuador
A remarkable 8 days adventure through the Andes and the Amazon rainforest. The best choice for adventure seekers wishing to visit the 2 most iconic areas of South America, in only 1 week and no flights.
SouthAmerica
2. Peru
An alternative itinerary to classic Peru, from Cusco to Arequipa. This itinerary is great combination of highlights Cusco and Machu Picchu with the lesser known Arequipa and Colca Canyon.
Europe
1. Italy
The ultimate Italian experience from the vibrant streets of Naples to the breathtaking sceneries of the Amalfi Coast followed by Matera and down to Puglia with its golden beaches, intense flavours and fascinating destinations.
Europe
2. Scotland
Embark on this great adventure starting from London all the way to Scotland with a true Scottish experience made of breathtaking sceneries, whisky tasting and ..lots of fun! Ideal for train lovers and explorers.
Europe
3. Portugal
A wonderful train journey around Portugal, from the romantic city of Porto to the Douro Valley, to the beautiful Aveiro all the way to Lisbon and Sintra. The perfect trip to train, culinary and culture lovers.
Asia
1. South Korea
Discover incredible temples, mountains and modern cities on this 10 day adventure. This trip is perfect for those seeking immersion in the cuisine, culture and natural wonders of South Korea.
Asia
2. Thailand
From Bankgok to Angkor Wat to Ho Chi Minh City and everything in between - adventure through the heart of South-East Asia. Taste the delights, see history brought to life and unwind on a Mekong River cruise.
Asia
3. Sri Lanka
A fantastic adventure that showcases Sri Lanka's fantastic landscapes, wildlife and flavours. With 3 epic rail journeys, 3 UNESCO heritage sites and time to relax, this trip has loads to offer at a great price
Africa
1. Morocco
An epic journey across Morocco: from Casablanca to Marrakech, through the blue city of Chefchaouen to the wonders of the desert and deep to the High Atlas Mountains - this trip has it all! Ideal for true explorers!
Africa
2. Egypt
From Cairo to Aswan, this trip brings the land of the pharaohs to life. You'll visit the Pyramids, Valley of the Kings and Luxor Temple and cruise down the Nile in style. This is the perfect way to explore Egypt.
Mellah and Ben Attar gate
Synagogue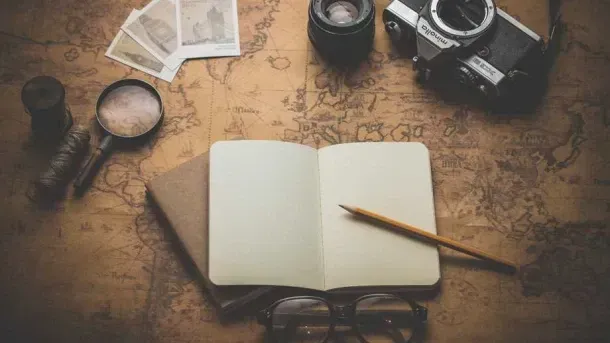 For hundreds of years,
the Mellah
positively teemed with life. With a bustling spice
souk
(market) and the clanging sound of silversmiths, the Jewish Quarter has long been a draw for tourists, but all it takes is a stroll around the labyrinthine alleyways to evoke ghosts of the recent past. The eagle-eyed will observe engraved Stars of David and streets returned to their original Hebrew names. Look upward and you can see exposed windows, which were prohibited in Arab homes. To enter the enclave, the Mellah can be accessed through a stone arch named after Rabbi Ben Attar. Even today, when people pass through the gate, they touch the frame, hoping for a stroke of luck. A convenient focal point to begin a tour around the Mellah is the Place des Ferblantiers, where many petit taxis drop tourists.
Maison de la Photographie
Museum

There are many reasons to visit the exceptional
Maison de la Photographie
, a museum of photography with one of the medina's prettiest terraces. With a permanent collection of 10,000 original prints and Marrakech's most exhaustive collection of postcards, it's a must-visit. A major new draw to this museum, however, is its exhibition on the Jews of Morocco, displaying photographs of the city's Jewish population in early 20th century. Photographer Jean Besancenot, among others, was determined to capture authentic scenes of Moroccan Jewish life. Photographs on display are of subjects that transcend their traditional roles, while others immortalize stereotypical images of Jewish merchants. You can easily walk here from Medersa Ben Youssef, which is located in the north of the medina. A particularly good time to visit is late in the afternoon, when the crowds thin out.

One of the quirkiest museums Marrakech has to offer, Musée Tiskiwin is housed in a restored riad and hosts a collection of cultural artefacts from the personal collection of anthropologist Bert Flint. Taking visitors on a tour of the city's old caravan routes, a notable feature of this museum is its insight into the layered history of Morocco's Jewish past. In this exhibition, you never know what you might find next. Learn how precious stones were brought to Morocco in the seventh century after Jews were expelled by the Visigoths and marvel at the beaded necklaces worn by Jews of urban origin. For a final splash of color, there are emeralds set in jewellery, another symbol of the craftsmanship Jews were famed for throughout large parts of the Maghreb. The Musée is located close to Bahia Palais in the Kasbah district and closes for a long lunch.
Mouassine Museum
Building, Museum
To experience Jewish Marrakech in all its authenticity and truly sense Jewish life in any part of the diaspora, you must listen to its music. A former riad from the Saadian era has now been transformed into Marrakech's museum of music and given new life by Patrick Menac'h, the same Parisian who is behind the Maison de la Photographie. Musical instruments that Marrakech Jews used to play sit alongside stories and photographs here, chronicling the shared rhythms of Morocco's Jewish, Amazigh, Arab and Andalusian populations. For centuries, Moroccan Jewish musicians have been acclaimed performers of Andalusian music – it is said they helped to keep the genre alive. On Mondays, Wednesdays and Fridays you can listen to a live performance in the unparalleled douiria upstairs, the ultimate architectural expression of 16th-century Moroccan sensibilities. The museum is inconspicuous, but it's close to the main Mouassine mosque.

In the 16th century, a sultan wanted to establish Mouassine as the centre of his capital. There was an obstacle, however; a Jewish cemetery was in the way. When the Jewish population moved to the southern edge of the city, it led to the development of a new cemetery, Miara, the biggest Jewish burial site Morocco has ever seen. Seven thousand of the stones at this cemetery mark where small children were buried, mainly as a result of typhus. On the perimeter it's possible to tiptoe from one mausoleum to the next, the last resting place of the pious and learned scholars of Jewish Marrakech. The centerpiece is the grave of one of Marrakech's most respected rabbis, but the whole site is spectacular, set amid ochre-colored walls. The cemetery is located on a residential street, but there is Hebrew script on the gate to signal the entrance.
Slat Al Azama synagogue
Synagogue

In the years prior to independence, the Jewish community in Marrakech numbered well in excess of 30,000 people. Years of emigration mean only one of the 30 synagogues that used to exist in the Mellah has a congregation large enough to operate. Founded in 1492 by exiles who fled the Spanish Inquisition, it has been a sanctuary for generations. Children from mountain villages used to travel to Slat to learn the holy scriptures of the Torah. There is a strong community ethic, promoting religious solidarity and coexistence. It's even been known for local Muslims to come here to break the Ramadan fast. While the current building is only 100 years old, the ark on the eastern wall symbolises the continuity of half a millennium of prayer taking place in Marrakech's oldest synagogue. Located a couple of blocks south of the Bahia Palace, do note it's closed to visitors on the Sabbath (Saturdays).
Dar El Bacha Musée des Confluences
Historical Landmark

The medina is notoriously noisy, so those in the know head to Dar El Bacha for its oasis of calm. It combines sculpted gardens, stunning cedar-work and, most surprising of all, a chair used to perform circumcisions for Jewish baby boys in the 1800s. The Dar used to be the home of the controversial Pacha of Marrakech, Thami El Glaoui. It's not history but artwork of Jewish, Islamic and other cultures that most impresses here. For those a little weary of Hebrew scrolls, menorah candles and synagogue furnishings, the Bacha Coffee Shop is tucked behind the courtyard. With 100% Arabica coffee, you can ponder another one of Africa's ancient Jewish communities over a brew made with beans sourced from 33 countries. The location is a little farther away from the main sites but it is still in the medina, close to Bab Doukkala.
Dar Ima kosher restaurant
Restaurant, Moroccan
There's no shortage of restaurants in which to order a tajine in Marrakech, least of all in upmarket Gueliz. Kosher restaurants are harder to come by, however, and even rarer are any that serve up Moroccan fare as comforting Dar Ima, with its warm welcome, mid range prices and intimate setting. Moroccan Muslims say they eat here because they can be sure the standards of cooking are just as high as in any halal restaurant. It's the thoughtful touches that count, such as the chicken pastilla (pastry) that comes with a decorative hand of Hamsa or menorah sprinkled in sugar on top. You can even wash the dish down with one of the restaurant's bottles of red wine, appropriately called Rabbi Jacob. This is a great setting for lunch, but it's equally good for dinner and is located conveniently near to the Yves Saint Laurent Museum.
Volcanic Iceland Epic Trip
meet our Local Insider
Hanna
HOW LONG HAVE YOU BEEN A GUIDE?
2 years.
WHAT DO YOU LOVE ABOUT YOUR JOB?
It's the personal contact, the personal experiences. I love meeting people from all over the world... I really like getting to know everyone and feeling like I'm traveling with a group of friends.
WHAT DESTINATION IS ON YOUR TRAVEL BUCKET-LIST?
I have so many places on my list, but I would really lobe to go to Africa. I consider myself an "adventure girl" and Africa feels like the ULTIMATE adventure!
Every CULTURE TRIP Small-group adventure is led by a Local Insider just like Hanna.

KEEN TO EXPLORE THE WORLD?
Connect with like-minded people on our premium trips curated by local insiders and with care for the world
Since you are here, we would like to share our vision for the future of travel - and the direction Culture Trip is moving in.
Culture Trip launched in 2011 with a simple yet passionate mission: to inspire people to go beyond their boundaries and experience what makes a place, its people and its culture special and meaningful — and this is still in our DNA today. We are proud that, for more than a decade, millions like you have trusted our award-winning recommendations by people who deeply understand what makes certain places and communities so special.
Increasingly we believe the world needs more meaningful, real-life connections between curious travellers keen to explore the world in a more responsible way. That is why we have intensively curated a collection of premium small-group trips as an invitation to meet and connect with new, like-minded people for once-in-a-lifetime experiences in three categories: Culture Trips, Rail Trips and Private Trips. Our Trips are suitable for both solo travelers, couples and friends who want to explore the world together.
Culture Trips are deeply immersive 5 to 16 days itineraries, that combine authentic local experiences, exciting activities and 4-5* accommodation to look forward to at the end of each day. Our Rail Trips are our most planet-friendly itineraries that invite you to take the scenic route, relax whilst getting under the skin of a destination. Our Private Trips are fully tailored itineraries, curated by our Travel Experts specifically for you, your friends or your family.
We know that many of you worry about the environmental impact of travel and are looking for ways of expanding horizons in ways that do minimal harm - and may even bring benefits. We are committed to go as far as possible in curating our trips with care for the planet. That is why all of our trips are flightless in destination, fully carbon offset - and we have ambitious plans to be net zero in the very near future.