Kenya's Best Cultural Restaurants: Exploring East African Cuisine

From the bustling city centre of Nairobi to the port and beaches of Mombasa, Kenyan cuisine reflects the diversity of its people and its various cultural influences stemming back to the Indian Ocean trade. Whether it's traditional nyama choma (meat roasted over charcoal) served with ugali (maize-meal cake), seafood with exotic spices, or hot Indian curries, the local cuisine is varied and full of flavour. Here are 10 great Kenyan restaurants, each reflecting a part of the country's rich food and culinary culture.
Nairobi
Talisman Restaurant
Restaurant, Seafood, Contemporary, Fusion
Serving a superb blend of
Asian
,
Middle Eastern
,
French
and
Italian
cuisine, the
Talisman Restaurant
is a favorite dining spot in downtown Nairobi. The restaurant's chefs whip up a wonderful selection of fine dishes from scratch using freshly sourced fish from Lamu. Offering 20 different international wines by the glass and a large malt whiskey selection, Talisman also crafts some decadent cocktails. Try the Double Dawas or the award-winning Super Striker for a pleasant surprise. The Talisman features carved wooden pillars, gorgeous tapestries and
striking African art
, as well as a charming garden full of fig trees and bombax, providing a stylish yet relaxed setting. With live entertainment on selected nights, a visit to the Talisman promises a truly memorable dining experience.
The Carnivore
Restaurant, African, Steakhouse, BBQ
True to its name, it is of no surprise that meat lovers flock to The
Carnivore
, an open-air meat speciality restaurant situated just outside Nairobi's busy city centre. From beef, chicken and ostrich on one end to more exotic dishes of crocodile and camel, the meat is grill-roasted and carved at the table. The buffet option includes an array of tantalising house sauces, soups and desserts. The Carnivore also houses an informal à la carte restaurant during the day that turns into a popular nightclub called
Simba Saloon
. Set out in a lovely tropical garden with typically African decor, the Carnivore promises an all-you-can-eat feast, matched with impeccable service with a smile, however, at a price. Coupled with traditional dance performances and live music, the Carnivore is simply an extremely seductive option.
Open House Restaurant
Restaurant, Indian, Asian, Vegetarian

The
Open House
is one of the best and beloved
Indian
restaurants in Nairobi. Catering for mild palates to experienced chilli fanatics, the restaurant dishes are authentic, full of distinct flavours and aromatic spices, transporting its diners across the ocean to the heart of India. Dishes include tandoori chicken, mutton biryani, fish tikka masala and an extensive number of traditional vegetarian dishes, all served with aromatic homemade Indian bread. After a spicy meal, try the house special dessert of
kulfi badam pista
, a heavenly frozen delight made from milk thickened with khoya, chopped almonds and pistachios. Apart from a series of colourful paintings decorating the walls, the Indian-themed décor is simple and tidy, keeping the restaurant's full focus on its splendid food offering.
Tamambo Bar and Grill
Bar, Market, Restaurant, African
Tamambo Bar and Grill
is located in Nairobi's famous
Village Market
. Open for mid-morning coffees, lunch and dinner, the restaurant offers an extensive and enticing fusion of international and Kenyan cuisine with a special Indian touch. From spicy drum wings dipped in
tikka masala
sauce, and oriental lamb meatballs to fresh Kenyan oysters and vegetables tossed in Swahili sauce with turmeric, garlic, saffron and coconut cream. Tamambo has a lovely outdoor terrace overlooking the animated market below, as well as an inviting cocktail lounge bar. A popular meeting place, Tamambo showcases talented local bands every Friday and Saturday night, guaranteeing an evening of great food and fun.
Rangers Restaurant
Restaurant, African

Situated within the
Nairobi National Park
, the
Rangers Restaurant
offers adventurous dining at its best. Part of the dining area is spread over a marvellous outdoor deck overlooking a waterhole. While tucking into a sumptuous meal without moving an inch, diners are treated to a wild theater of baboons, warthogs, antelope and other wild animals. Specialising in African and international cuisine, Rangers' highlight is its grilled meat carvings. Built over two floors, the restaurant's interior is African-themed, made up of earthy colours and handcrafted wooden furniture, adding to the safari-style ambiance. Whether it's the dining guests watching the grazing animals or vice versa, the Rangers restaurant is a true dining adventure.
Seven Seafood & Grill
Restaurant, Seafood, Gluten-free, Cocktails
Offering the best of the Indian Ocean, the
Seven Seafood & Grill
is considered Nairobi's premier seafood restaurant. The restaurant's menu includes exquisite plates such as
Malindi sole
, seafood paella, and stuffed squid accompanied by a divine range of signature sauces. Catering for meat lovers too, Seven hand-selects and butchers its cuts of Kenya's finest meats. Visit the Seven's cocktail bar, Champagne and Fishbowl, for an exclusive cocktail, martini or a glass of good wine. The restaurant's innovative design and chic decor makes it a perfect destination for a classy meal and a night out in
Kenya's
lively capital.
Amaica
Restaurant, African, Contemporary, Vegetarian
Amaica
is one of the few formal restaurants in Nairobi serving authentic Kenyan cuisine, including indigenous foods such as wild mushrooms,
bambara
nuts, groundnuts and white ants. 'Amaika', which refers to the traditional cooking area in
Luhya
(a Bantu language in Western Kenya), is a fitting name for the restaurant, which prides itself on employing traditional cooking methods and cookware. The lunch buffet is particularly attractive, featuring special dishes representing different regions of the country and local delicacies such as smoked beef, fried fish,
chapatis
, and
ugali
. Amaica's interior is a stylish combination of African and contemporary decor clad with beautiful wooden furniture, decorative calabashes and iron sculptures. With pleasant outdoor seating and a luscious garden, Amaica is great for family outings or a city escape.
Diani Beach
Ali Barbour's Cave Restaurant
Restaurant, African, European, Fusion, Seafood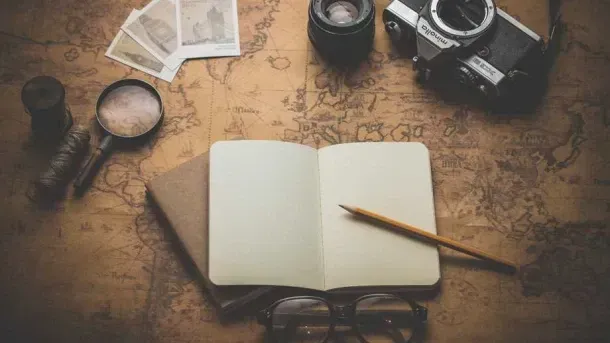 Housed in a natural coral cave with interlinked chambers, Ali Barbour's Cave Restaurant is an exceptional fine dining destination specialising in seafood and international cuisine. However, the menu is not limited to seafood, and cooks up a range of delicious dishes such as Madagascan steak; roast duck served in classic orange and brandy sauce, and baked feta, spinach, potato and dill pie. Named after the cave where the legendary Ali Baba and the 40 thieves hid their treasure, the cave is thought to be up to 180,000 years old, with measured depths of 10 metres below ground level. The dimly candle-lit interior opens up to the sky through natural holes in the cave's roof crust, making this venue perfect for a mysterious romantic dinner under the stars.
Mombasa
The Moorings Restaurant
Restaurant, Bar, Seafood, European, Vegetarian, Wine, Beer
Situated on the northern coast of Kenya, the Moorings is one of the oldest and most well-known seafood restaurants in Mombasa. The restaurant comes in the form of a floating platform with a thatched roof. Peacefully resting on the Mtwapa creek, the Moorings provides an extraordinary calm waterfront setting with an idyllic view of the creek and its bordering mangroves. Take time to pick from the restaurant's large choice of fabulous seafood, meat and vegetarian dishes, and wood-fired pizzas. Opt for the lobster thermidor, oven-baked crab, jumbo prawns in pilipili sauce or the mouth-watering seafood platter. The restaurant also has its dhow for a spectacular sunset cruise, offering pre-dinner guests a chance to explore the serene creek while indulging in yummy finger food and fancy cocktails.
Tamarind Mombasa
Hotel Restaurant, Restaurant, Seafood, French, Asian, African
A renowned upmarket seafood restaurant, the
Tamarind Mombasa
is situated on a cliff overlooking the picturesque Old Harbour of Mombasa. Serving an exquisite blend of
French
,
Asian
and
African
cuisine with a Kenyan twist, Tamarind's menu is based on the freshest ingredients. Stuffed calamari and crabmeat, Szechuan lobster and prawns, and daily specials featuring the catch of the day served with classic pilipili sauce are just some of the delightful creations the menu offers. An impressive list of Champagnes and a variety of world-class wines complement Tamarind's fantastic dishes. Housed in a gleaming white building marked by high arches, Tamarind's setting shows off an elegant oriental flair.
Volcanic Iceland Epic Trip
meet our Local Insider
Hanna
HOW LONG HAVE YOU BEEN A GUIDE?
2 years.
WHAT DO YOU LOVE ABOUT YOUR JOB?
It's the personal contact, the personal experiences. I love meeting people from all over the world... I really like getting to know everyone and feeling like I'm traveling with a group of friends.
WHAT DESTINATION IS ON YOUR TRAVEL BUCKET-LIST?
I have so many places on my list, but I would really lobe to go to Africa. I consider myself an "adventure girl" and Africa feels like the ULTIMATE adventure!
Every CULTURE TRIP Small-group adventure is led by a Local Insider just like Hanna.

KEEN TO EXPLORE THE WORLD?
Connect with like-minded people on our premium trips curated by local insiders and with care for the world
Since you are here, we would like to share our vision for the future of travel - and the direction Culture Trip is moving in.
Culture Trip launched in 2011 with a simple yet passionate mission: to inspire people to go beyond their boundaries and experience what makes a place, its people and its culture special and meaningful — and this is still in our DNA today. We are proud that, for more than a decade, millions like you have trusted our award-winning recommendations by people who deeply understand what makes certain places and communities so special.
Increasingly we believe the world needs more meaningful, real-life connections between curious travellers keen to explore the world in a more responsible way. That is why we have intensively curated a collection of premium small-group trips as an invitation to meet and connect with new, like-minded people for once-in-a-lifetime experiences in three categories: Culture Trips, Rail Trips and Private Trips. Our Trips are suitable for both solo travelers, couples and friends who want to explore the world together.
Culture Trips are deeply immersive 5 to 16 days itineraries, that combine authentic local experiences, exciting activities and 4-5* accommodation to look forward to at the end of each day. Our Rail Trips are our most planet-friendly itineraries that invite you to take the scenic route, relax whilst getting under the skin of a destination. Our Private Trips are fully tailored itineraries, curated by our Travel Experts specifically for you, your friends or your family.
We know that many of you worry about the environmental impact of travel and are looking for ways of expanding horizons in ways that do minimal harm - and may even bring benefits. We are committed to go as far as possible in curating our trips with care for the planet. That is why all of our trips are flightless in destination, fully carbon offset - and we have ambitious plans to be net zero in the very near future.