The Top Art Galleries in Brazzaville

If you are an art lover looking for some inspiration while visiting the Republic of Congo's capital city Brazzaville, you will be thrilled to discover these amazing art galleries. Below are the best art galleries for art enthusiasts visiting Brazzaville.
Musée Galerie du Bassin du Congo
Art Gallery

Founded in 2008 by the Dépêches de Brazzaville (the first press group of Central Africa), the Congo Basin Gallery Museum is filled with creation and expression open to the past and present world. Masks, statues, lances and knives, coins and clothing—all touching testimonies of culture, beliefs and ancestral rites—lie side by side. The gallery features sculptures, drawings and framed paintings of famous Congolese artists such as Marcel Gotène, Rémy mongo Etsion, Bill kouelany, Rhode Bath, Schéba Makoumbou, Eliezer Dinga, Pierre Claver Ngampio, Sylvestre Mangouanza, and Jacque iloki. This gallery strives to rekindle the memory of the elders and their know-how and traditions in the minds of the younger generation.
The AN'case Gallery
Art Gallery
Situated in the heart of Brazzaville, the AN'case Gallery, is a mixture of professional and amateurs of art. A real blend of culture at the hub of creations and works of Congolese artists from Congo Brazzaville and Congo Kinshasa, the AN'Case Gallery is a center for convivial discussions and discovery of artists. Visitors can find abstract, figurative, and collage styles of art work. The pieces exhibited in this gallery range from acrylic paints or oil paint in order to create pieces with different designs and textures. One can also find great classical African works of art like the Bantu masks and raffia cloth. This is the best galley in which to discover modern arts pieces.
Poto-Poto Art School Gallery
Art Gallery

Created in 1951 during the pre-colonial era, the Poto-Poto Painting School is located in one of Brazzaville's most recognized neighborhoods known as Poto-Poto. The school is made up of professional painters and student painters, as well as hosting one of the most famous galleries in Brazzaville. The art pieces in the gallery adopt a variety of painting styles from naturalist, impressionist, and abstract. The work in this gallery reflects daily life in the Republic of Congo. The paintings also vary from natural pigments such as clay, charcoal, camwood, and resin, which adds a glimpse of originality to the paintings. This gallery is the perfect place to experience the precious cultural heritage of Congo.
Galerie Konongo
Art Gallery
Founded in 1960 this art gallery has specific pieces specializing in wood carving. The "Konongo" carvings are the symbols of a tradition handed down from generation to generation. The gallery is filled with creative woodwork, carvings bearing the "Konongo" label. Most of the pieces in the gallery have been sold abroad for over three decades. The gallery is very unique by virtue of its works of art and the traditional and contemporary carvings crafted with artistic finesse. The beauty of its exhibitions is a source of attraction for thousands of locals and tourists.
Institut Français du Congo
Art Gallery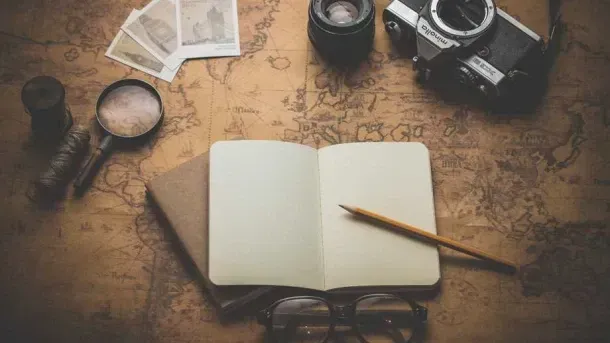 Institut Français du Congo is the essential place to go in order to experience the true artistic culture of Brazzaville. This place was first built in 1993 by French architect Olivier-Clément Cacoub. It offers a variety of artwork and has since accommodated a variety of Congolese artists, ranging from musicians to poets. This place is home to multiple artistic talents within Congo, and is filled with a gallery of work ranging from photography to paintings.
Volcanic Iceland Epic Trip
meet our Local Insider
Hanna
HOW LONG HAVE YOU BEEN A GUIDE?
2 years.
WHAT DO YOU LOVE ABOUT YOUR JOB?
It's the personal contact, the personal experiences. I love meeting people from all over the world... I really like getting to know everyone and feeling like I'm traveling with a group of friends.
WHAT DESTINATION IS ON YOUR TRAVEL BUCKET-LIST?
I have so many places on my list, but I would really lobe to go to Africa. I consider myself an "adventure girl" and Africa feels like the ULTIMATE adventure!
Every CULTURE TRIP Small-group adventure is led by a Local Insider just like Hanna.

KEEN TO EXPLORE THE WORLD?
Connect with like-minded people on our premium trips curated by local insiders and with care for the world
Since you are here, we would like to share our vision for the future of travel - and the direction Culture Trip is moving in.
Culture Trip launched in 2011 with a simple yet passionate mission: to inspire people to go beyond their boundaries and experience what makes a place, its people and its culture special and meaningful — and this is still in our DNA today. We are proud that, for more than a decade, millions like you have trusted our award-winning recommendations by people who deeply understand what makes certain places and communities so special.
Increasingly we believe the world needs more meaningful, real-life connections between curious travellers keen to explore the world in a more responsible way. That is why we have intensively curated a collection of premium small-group trips as an invitation to meet and connect with new, like-minded people for once-in-a-lifetime experiences in three categories: Culture Trips, Rail Trips and Private Trips. Our Trips are suitable for both solo travelers, couples and friends who want to explore the world together.
Culture Trips are deeply immersive 5 to 16 days itineraries, that combine authentic local experiences, exciting activities and 4-5* accommodation to look forward to at the end of each day. Our Rail Trips are our most planet-friendly itineraries that invite you to take the scenic route, relax whilst getting under the skin of a destination. Our Private Trips are fully tailored itineraries, curated by our Travel Experts specifically for you, your friends or your family.
We know that many of you worry about the environmental impact of travel and are looking for ways of expanding horizons in ways that do minimal harm - and may even bring benefits. We are committed to go as far as possible in curating our trips with care for the planet. That is why all of our trips are flightless in destination, fully carbon offset - and we have ambitious plans to be net zero in the very near future.