The Best Cocktail Bars in São Paulo

Besides being the biggest city in Brazil, São Paulo is also the wealthiest. As a result, there are no shortage of designer clothes stores, Michelin-starred restaurants and, of course, world-class cocktail bars. Here is a list of some of the best drinking spots that São Paulo has to offer.
Frank Bar
Bar, Beer, Wine, Cocktails, Pub Grub, Brazilian

We begin this list with what is widely regarded to be the city's best cocktail bar, Frank Bar inside the upscale Maksoud Plaza hotel, one block from Paulista Avenue. Created as a homage to Frank Sinatra, Frank Bar has a very cool, classy ambience, with vintage decor and live jazz music, but the main attraction are the drinks. Barman Spencer Amereno Jr. has won countless awards for his creations, with a menu that mixes the classics with his own unique cocktails and reinterpretations of traditional drinks.
What sets Frank Bar apart is the care and effort put into producing not only the drinks themselves, but all of the ingredients that go in them. All of their syrups, juices, extracts and bitters are made in-house, under the watchful eye of Spencer himself. For something a little different, try the 'Drink, Strip and Stay Naked', made with white rum, martini, mangosteen, lime and a homemade 'fassionola' syrup which includes passion fruit, raspberries and Bahia orange extract.
Riviera Bar
Bar, Restaurant, Brazilian, Contemporary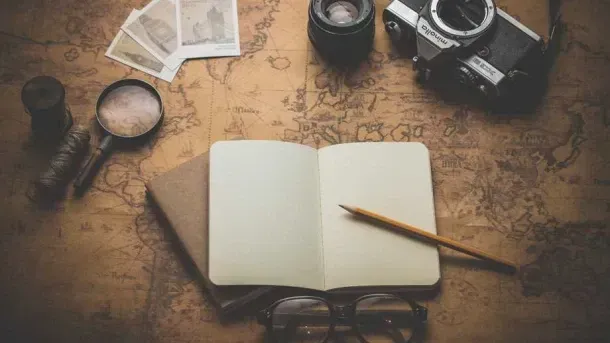 One of the most legendary bars in São Paulo reopened its doors in 2013 after being abandoned for almost a decade. Located on the privileged corner of Paulista Avenue and Rua da Consolação, throughout the 1960s, 70s and 80s,
Riviera Bar
was the bar of choice for musicians and left-wing intellectuals, particularly during Brazil's military dictatorship. Famous names in Brazilian music such as Chico Buarque, Elis Regina and Toquinho were Riviera regulars, so its reopening was welcomed with open arms by the São Paulo public.
The new Riviera has changed somewhat – it is now much larger and has a gorgeous mezzanine on the bar's upper level, while the food and drink on offer are a bit fancier. Barman Kennedy Nascimento prepares some superb cocktails, from arguably the best caipirinha you'll ever have in your life to old classics such as the Negroni and Apple Martini. If you've had your fill of caipirinhas but still fancy something Brazilian, let Kennedy make you a 'Rabo-de-Galo' (Portuguese for "cock-tail") with cachaça, Cynar, white vermouth and Angostura Bitters) or a 'Maria Mole' (brandy, white vermouth and Angostura Bitters).
Guarita Bar
Bar, Pub Grub
Opened in 2016,
Guarita Bar
is somewhat removed from the classic cocktail bar style and tends more towards a cool hipster crowd. Drinks are cheaper (between R$18 and R$28), and Jean Ponce, famous for his spell at Alex Atala's Michelin-starred restaurant D.O.M., commands the bar. While "
guarita
" is the Portuguese word for a bartizan – a small wall-mounted turret found on medieval castles and buildings – Guarita Bar itself is surprisingly spacious, with a spacious bar with fifty seats and an emporium at the front of house. The previously mentioned 'Rabo-de-Galo' is an excellent choice, made with delicious cachaça, white vermouth and lime.
Located in the basement of the posh pub
Astor
, in the hip neighborhood of Vila Madalena,
SubAstor
has arguably become more famous than its cousin upstairs as one of the best places in São Paulo for cocktails. Because of the decor and the fact you can only get in via a 'secret entrance' in Astor, SubAstor has a bit of a speakeasy vibe and serves many of the classic cocktails from that era. Out of the house specialties, try the 'Ceará vs 007', which is a vodka martini infused with cashew extract, or the 'Ordem & Prosecco' (a play on Brazil's official motto, "
Ordem e Progresso
") which sees cachaça, calvados and prosecco mixed with citrus and Lebanese cedar.
With its simple menu, cozy interior and excellent atmosphere,
Barouche
has become the spot for cocktails in São Paulo's historic center. Facing the Largo do Arouche square, the inside of the bar fills up quick and most of the clients sit on tables set up on the sidewalk, ordering round after round of Barouche's limited yet delicious cocktail menu. Do not leave without trying the Arouche Sour, which is whisky, lime, ginger and honey topped with a shot of red wine and served with ice. It tastes even better than it looks.
Espaço Zebra
, adjacent to the Italian neighborhood of Bixiga, is a fascinating space in the center of São Paulo, operating as an open studio of multimedia artist Renato Larini and a rather excellent cocktail bar. The hidden speakeasy feel to the bar is accompanied by excellent drinks. As Espaço Zebra is also the home of Renato and his wife Néli, there is a very homely and welcoming atmosphere to the bar, as if you are being served by old friends.
Another of São Paulo's best-kept secrets,
Buraco
(which is the Portuguese word for "hole") is a small bar sat atop a simple cosmetics store in the center of the city. You could walk past dozens of times without ever noticing it. Once inside, you will notice the bar's interesting design, with sofas and small metal tables, all designed by architect Rodrigo Ohtake, grandson of informal abstractionist master Tomie Ohtake. Besides the classics, Buraco also offers some of its own house creations, all of which are made with different variants of tea. Try the Sylvia, which is rum, ginger, lime and tonic with masala chai.
One of the newest (and smallest!) cocktail bars in São Paulo,
Apothek
opened in April 2017 purely as a place to test the new concoctions of Apothek Cocktails & Co., the independent producer of homemade cocktails led by Alê D'Agostino. As the owner's idea was never to create a fully-fledged bar, the space at Apothek is small and only opens on Thursdays and Fridays, but the drinks are superb and the intimate house party atmosphere makes for great nights.
Volcanic Iceland Epic Trip
meet our Local Insider
Hanna
HOW LONG HAVE YOU BEEN A GUIDE?
2 years.
WHAT DO YOU LOVE ABOUT YOUR JOB?
It's the personal contact, the personal experiences. I love meeting people from all over the world... I really like getting to know everyone and feeling like I'm traveling with a group of friends.
WHAT DESTINATION IS ON YOUR TRAVEL BUCKET-LIST?
I have so many places on my list, but I would really lobe to go to Africa. I consider myself an "adventure girl" and Africa feels like the ULTIMATE adventure!
Every CULTURE TRIP Small-group adventure is led by a Local Insider just like Hanna.

KEEN TO EXPLORE THE WORLD?
Connect with like-minded people on our premium trips curated by local insiders and with care for the world
Since you are here, we would like to share our vision for the future of travel - and the direction Culture Trip is moving in.
Culture Trip launched in 2011 with a simple yet passionate mission: to inspire people to go beyond their boundaries and experience what makes a place, its people and its culture special and meaningful — and this is still in our DNA today. We are proud that, for more than a decade, millions like you have trusted our award-winning recommendations by people who deeply understand what makes certain places and communities so special.
Increasingly we believe the world needs more meaningful, real-life connections between curious travellers keen to explore the world in a more responsible way. That is why we have intensively curated a collection of premium small-group trips as an invitation to meet and connect with new, like-minded people for once-in-a-lifetime experiences in three categories: Culture Trips, Rail Trips and Private Trips. Our Trips are suitable for both solo travelers, couples and friends who want to explore the world together.
Culture Trips are deeply immersive 5 to 16 days itineraries, that combine authentic local experiences, exciting activities and 4-5* accommodation to look forward to at the end of each day. Our Rail Trips are our most planet-friendly itineraries that invite you to take the scenic route, relax whilst getting under the skin of a destination. Our Private Trips are fully tailored itineraries, curated by our Travel Experts specifically for you, your friends or your family.
We know that many of you worry about the environmental impact of travel and are looking for ways of expanding horizons in ways that do minimal harm - and may even bring benefits. We are committed to go as far as possible in curating our trips with care for the planet. That is why all of our trips are flightless in destination, fully carbon offset - and we have ambitious plans to be net zero in the very near future.