The Best Cocktail Bars in SoHo, New York City

It's been one of those days, hasn't it? You've spent hours flitting in and out of every clothing store in SoHo, and you were close to a meltdown after waiting in the Supreme line all afternoon. Let's face it: you need a drink, and not just any old drink, but a stiff cocktail, or maybe fruity is more your style. Fortunately, this New York neighborhood is home to a number of cocktail bars, from posh lounges to gritty dive bars – where you should obviously not wear those new white Nikes.
The Crosby Bar
Bar, American

Hotel bars in NYC often seem catered to tourists and are accordingly upscale and flashy. That's not true of the Crosby Street Hotel's spacious, quietly elegant Crosby Bar. As an all-day spot, it seamlessly converts itself from a breakfast room to a brunch/lunch spot to a tea room and then to a cocktail lounge and dining room as the sun dips. The lengthy cocktail list offers drinks peppered with exotic ingredients. Choose from premium, classic and signature cocktails, like the Tiger's Eye, which combines Crosby Street Hotel Stolichnaya vodka, cinnamon, lemon juice, pear nectar, champagne and star anise.
The Ship
Cocktail Bar, Bar, Contemporary
There's a pretty good chance you're unfamiliar with The Ship. Hidden behind a nondescript door down some steps, this cocktail bar occupies a large underground space. It's relatively dark (but that's the reason you're here) and has an unsurprising nautical theme; the legend "US NAVY"graces armchairs in flashy letters. Drinks range from classic to craft cocktails. For example, the American Trilogy is swirled with rye whiskey, Applejack, brown sugar and orange bitters. Pair drinks with Asian-leaning light bites, such as the salmon tartare spring rolls, which come flecked with avocado wasabi.
Pegu Club
Cocktail Bar, Juice Bar, Contemporary
It's thanks to the mixology wizards at Pegu Club that New York's craft cocktail revolution took off. Here, in a second-floor barroom hovering above Houston Street, everything about cocktails is taken seriously, from the grapefruit and orange juices squeezed by hand to the infusions and flavored syrups. There are even delicate droppers stationed along the bar for customers who wish to add a little more je ne sais quoi. Sample both the classic and glitzy, new-age cocktails, and make sure you've positioned yourself with a view of the wizardry.
Botanica Bar
Bar, American
A bright-red neon sign greets you with a scripted "Botanica" as you head down a flight of stairs to this no-frills dive. The busy cocktail menu features the classics: dark 'n stormy, moscow mule, Jägerbomb. The best move is to arrive prior to 8pm, when beers and well drinks are no more than $4.
JIMMY at The James
Bar, Cocktail Bar, Pub, Contemporary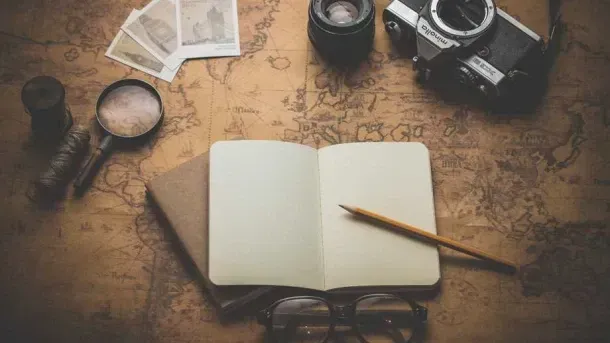 If you're feeling especially suave or enchanting, drop into JIMMY. There's a refined lounge atmosphere about this cocktail bar on the 18th floor of the James Hotel – from which you can enjoy 360-degree views of Midtown, the Financial District, the Hudson and the East River while you drink and chat. The glazed tile walls, modular furniture and lingham wood floors are so 1970s that you half expect Roger Moore or Jill St John to walk through the door. It's not just the decor that's plush. The signature cocktails include Legal in Vermont (Hudson Baby Bourbon, cinnamon syrup orange, bitters, purple basil) and The Monk (Avuá Prata cachaça, Monk's Secret Elixir, TintoNegro malbec wine, star anise). And if rooftop bars are your jam, be sure to check out our guide to the best rooftop bars in Manhattan.

142 Sullivan
Bar, Cocktails
A great place to bring a date or mingle with the small but attractive crowd, 142 Sullivan is an intimate neighborhood watering hole with a chill vibe. There's nothing too fancy here. The brick walls have been slapped with white paint, and the TV screen at the end of the bar features cool, classic pop videos. The bartenders serve inexpensive cocktails – infused with selections from the classy wine list – and craft beers. Happy hour is from 5pm to 7pm on weekdays. Sit at a table outside during the summer, snack on flatbreads and charcuterie, and watch the world go by.
The Gordon Bar
Bar, Cocktail Bar, American
There's a distinct living-room feel about The Gordon Bar in the Sixty SoHo Hotel – that's if you're accustomed to living rooms that are spacious, quiet and elegant. This is a place for after-work conversations and pre-dinner rendezvous, so leave it out if you're on a rowdy bar crawl. Gordon's well-stocked bar provides classic and signature cocktails that aren't too outlandish. Try Rose Hips Sink Ships (Cutty Sark Scotch, rosehip puree, lemon, champagne) or Bittersweet Harmony (Aperol, gin, Petal & Thorn vermouth, prosecco).
Von
Bar, Cocktail Bar, Wine Bar, American

Von is the kind of quiet, charmingly dark spot frequented primarily by local people. Though technically a bar for fine wines, it's fully stocked with liquor, and the friendly staff makes delicious cocktails. If you prefer hushed conversation, settle in on the main floor. If not, head to the basement room where DJs pump hip-hop, disco and funk music to a crowd of gyrating dancers.
Our debut short film, The Soul of Soho, explores neighborhoods separated by oceans, history and culture but united by craft community and change. Neighborhoods bound by one name: Soho. Intimate portraits of city living in the Sohos of London, New York and Hong Kong reveal rich stories of the people who bring life to these iconic neighborhoods. Explore Soho here.
Destinations Unlocked:
Let our travel expert Stefano help you find your perfect Culture trip
Looking for an expert's perspective?
Uncover my top 3 recommended places from each continent on the map.
CentralAmerica
1. Guatemala
An express adventure for those with limited time off. Prepare yourself incredible experiences. You will hike a volcano, visit mayan temples and witness a ceremony and take in beautiful colonial Antigua.
CentralAmerica
2. Belize
A quick trip not too far away for those seeking a relaxing mini break. You will have plenty of free time to relax but also some awesome activities to experience the rainforest and the caribbean sea.
CentralAmerica
3. Mexico
An exciting mini trip exploring the lesser known colonial towns of central Mexico. This is hte perfect trip for someone with limited time off and still wants to turn on explorer mode and do something different.
SouthAmerica
1. Ecuador
A remarkable 8 days adventure through the Andes and the Amazon rainforest. The best choice for adventure seekers wishing to visit the 2 most iconic areas of South America, in only 1 week and no flights.
SouthAmerica
2. Peru
An alternative itinerary to classic Peru, from Cusco to Arequipa. This itinerary is great combination of highlights Cusco and Machu Picchu with the lesser known Arequipa and Colca Canyon.
Europe
1. Italy
The ultimate Italian experience from the vibrant streets of Naples to the breathtaking sceneries of the Amalfi Coast followed by Matera and down to Puglia with its golden beaches, intense flavours and fascinating destinations.
Europe
2. Scotland
Embark on this great adventure starting from London all the way to Scotland with a true Scottish experience made of breathtaking sceneries, whisky tasting and ..lots of fun! Ideal for train lovers and explorers.
Europe
3. Portugal
A wonderful train journey around Portugal, from the romantic city of Porto to the Douro Valley, to the beautiful Aveiro all the way to Lisbon and Sintra. The perfect trip to train, culinary and culture lovers.
Asia
1. South Korea
Discover incredible temples, mountains and modern cities on this 10 day adventure. This trip is perfect for those seeking immersion in the cuisine, culture and natural wonders of South Korea.
Asia
2. Thailand
From Bankgok to Angkor Wat to Ho Chi Minh City and everything in between - adventure through the heart of South-East Asia. Taste the delights, see history brought to life and unwind on a Mekong River cruise.
Asia
3. Sri Lanka
A fantastic adventure that showcases Sri Lanka's fantastic landscapes, wildlife and flavours. With 3 epic rail journeys, 3 UNESCO heritage sites and time to relax, this trip has loads to offer at a great price
Africa
1. Morocco
An epic journey across Morocco: from Casablanca to Marrakech, through the blue city of Chefchaouen to the wonders of the desert and deep to the High Atlas Mountains - this trip has it all! Ideal for true explorers!
Africa
2. Egypt
From Cairo to Aswan, this trip brings the land of the pharaohs to life. You'll visit the Pyramids, Valley of the Kings and Luxor Temple and cruise down the Nile in style. This is the perfect way to explore Egypt.
Volcanic Iceland Epic Trip
meet our Local Insider
Hanna
HOW LONG HAVE YOU BEEN A GUIDE?
2 years.
WHAT DO YOU LOVE ABOUT YOUR JOB?
It's the personal contact, the personal experiences. I love meeting people from all over the world... I really like getting to know everyone and feeling like I'm traveling with a group of friends.
WHAT DESTINATION IS ON YOUR TRAVEL BUCKET-LIST?
I have so many places on my list, but I would really lobe to go to Africa. I consider myself an "adventure girl" and Africa feels like the ULTIMATE adventure!
Every CULTURE TRIP Small-group adventure is led by a Local Insider just like Hanna.

KEEN TO EXPLORE THE WORLD?
Connect with like-minded people on our premium trips curated by local insiders and with care for the world
Since you are here, we would like to share our vision for the future of travel - and the direction Culture Trip is moving in.
Culture Trip launched in 2011 with a simple yet passionate mission: to inspire people to go beyond their boundaries and experience what makes a place, its people and its culture special and meaningful — and this is still in our DNA today. We are proud that, for more than a decade, millions like you have trusted our award-winning recommendations by people who deeply understand what makes certain places and communities so special.
Increasingly we believe the world needs more meaningful, real-life connections between curious travellers keen to explore the world in a more responsible way. That is why we have intensively curated a collection of premium small-group trips as an invitation to meet and connect with new, like-minded people for once-in-a-lifetime experiences in three categories: Culture Trips, Rail Trips and Private Trips. Our Trips are suitable for both solo travelers, couples and friends who want to explore the world together.
Culture Trips are deeply immersive 5 to 16 days itineraries, that combine authentic local experiences, exciting activities and 4-5* accommodation to look forward to at the end of each day. Our Rail Trips are our most planet-friendly itineraries that invite you to take the scenic route, relax whilst getting under the skin of a destination. Our Private Trips are fully tailored itineraries, curated by our Travel Experts specifically for you, your friends or your family.
We know that many of you worry about the environmental impact of travel and are looking for ways of expanding horizons in ways that do minimal harm - and may even bring benefits. We are committed to go as far as possible in curating our trips with care for the planet. That is why all of our trips are flightless in destination, fully carbon offset - and we have ambitious plans to be net zero in the very near future.