The 10 Best Restaurants In Flushing, New York

Flushing, Queens, is known for its large population of Asian American immigrants and its Asian-influenced restaurants, boutiques, bakeries and shops. Although the locals of this community are predominantly of Chinese, Korean, Japanese, and Malaysian, the dining establishments spotting Main Street and its nearby avenues feature cuisines from all across the globe, in both casual and elegant settings. Here are 10 of the best restaurants in the area.
White Bear
Restaurant, Chinese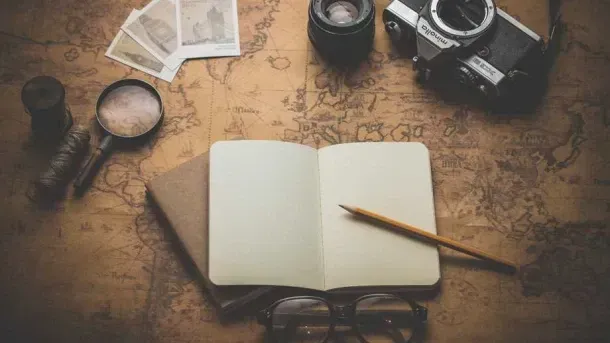 A few minutes' walk away from Main Street, White Bear's outwardly small, low-maintenance appearance is easily underestimated by passersby. However, they would be sadly mistaken in casting this hole in the wall aside so hastily, because White Bear happens to serve the best dumplings in the neighborhood. The verdant greens and delicately cooked meat come in light, feathery skins along with a dressing of chili oil, roasted chilies and pickled vegetables. Aside from the fabulous dumplings, White Bear's extensive menu contains numerous classic Chinese dishes, including sesame rice balls, spicy wontons, fried bean curds, fried noodles, pickled cabbage, and fried rice cakes, all offered at outrageously low prices.
Ganesh Temple Canteen
Restaurant, Indian

The intricately decorated
Ganesh Temple
, erected in a residential neighborhood in Flushing, doubles as a South
Indian
restaurant open to the public. The entryway features sculptures of the Hindu God
Ganesh
after whom the temple is named. Visitors will be led down a flight of stairs to the
canteen
, which is a wide-open space filled with the typical cafeteria-style folding tables and metal chairs. The famed masala dosa — made with rice flour and black lentils and filled with a potato curry, and the pondicherry masala dosa — tossed with potatoes, mustard seeds, cilantro, and green chilies, are both crowd favorites here. Each meal is accompanied by bowls of spicy coconut chutney and sambar, which is a flavorful, tamarind vegetable concoction and an integral part of traditional Tamil cuisine.
Red Bowl Noodle Soup
Restaurant, Chinese

Deep-fried, stuffed bean custard, sautéed chicken,
Cambodian
noodle soup, and bitter melon over rice, all less than ten dollars per plate? Only in Flushing!
Red Bowl Noodle Soup
is a 24-hour establishment that draws in an eclectic crowd with its huge helpings and inviting atmosphere. With dark polished tabletops and warm red tones, Red Bowl's aesthetically pleasing decor is a fine addition to the delectable cuisine and wide variety of options on offer. Not only are the seafood and meat options flawlessly prepared and served, but the noodle soups, congee (a broth or porridge made from rice) and vegetable and rice hot pots have all earned Red Bowl its distinguished reputation in the neighborhood.
Curry Leaves
Restaurant, Malaysian

This
Malaysian
focuses on cooking and serving authentic, savory dishes rather than distracting customers with the frills of extravagant interior design.
Curry Leaves'
heavenly home-style roti canai — an Indian flatbread native to Malaysia,
Indonesia
, and
Singapore
— is baked to golden-brown perfection. Unlike most Asian restaurants throughout the city, the dessert menu here is extensive and offers delicacies such as peanut cake, durian and red bean ice, lychee juice, steamed jumbo shrimp and braised sea cucumber.
BKNY Thai Restaurant
Bar, Restaurant, Thai

BKNY Thai
's
goal is to bring Bangkok's cuisine to New York City. The restaurant boasts a cozy and intimate setting, decorated with refreshing green plants and framed artwork lining the walls. Mixing sweet and sour flavors, BKNY is known for cooking up tasty entrées with exotic names, such as the pad ka prow, pad woon sen and pad prik khing, which share ingredients such as fresh chili peppers, basil leaves, crispy bell peppers, scallions and onions. Diners can choose to squeeze into a booth, eat comfortably at a table or stop by for an appetizer at the bar. Also, the lunchtime special offers generous portions for eight dollars, including a choice of jasmine brown rice with meat, vegetables and tofu and seafood for those popping in for a quick, nutritious bite to eat.
Hyderabadi Biryani and Chat
Restaurant, Indian, American

Hyderabadi Biryani and Chat
, a restaurant named after the City of Pearls in Southern India, manages to transport diners across the globe with its expertly made chicken tikka biryani — a classic Mughlai meal consisting of cut, boneless chicken and steaming basmati rice. Onion, garlic, and buttery tandoori naans (an Indian bread) make a perfect accompaniment for the spicy kebab platters and vegetable curries featured on the menu. Specially prepared vegetable, lamb, fish and chicken lunch box combos, made conveniently for nearby workers to order and takeout on their lunch breaks, are also offered for six to ten dollars per box. To wash down the many spices and flavors inherent in every Hyderabadi dish, there is a choice of mango lassi, chai, fresh lemon juice and Madras coffee, along with the typical
American
soft drinks.
Puerto Madero Steakhouse
Bar, Restaurant, American
For steak lovers,
Puerto Madero Steakhouse
is a must-try neighborhood bar and grill that puts a cultural
Argentinian
twist on all your favorite classic meat dishes. Located in Downtown Flushing amidst countless Asian eateries, this steakhouse serves as a refreshing change of flavor from the usual fried rice and noodle dishes. The well-prepared, tender steak, served with a delicious buttery sauce, seems to be a crowd favorite at this joint; however, the flaky meat empanadas, fried calamari, lobster ravioli in wine sauce, linguini seafood, and grilled pork chops are heaven to a refined palate. Although the restaurant/bar has an upscale atmosphere, with white-clothed tabletops, dark polished seats, elegant décor and dimmed lighting, the dining experience is both comfortable and casual for those looking to wind down after a long, hard working day.
crepes | © Abi Porter/Flickr
Café Bench Inc
Cafe, American, Dessert

Famous across the city for its flawless crêpes, laden with scrumptious toppings of Nutella, sliced strawberries, chocolate chips, ice cream, bananas and whipped cream,
Café Bench
is Flushing's go-to dessert spot. Sweet, buttery pancakes dripping with maple syrup and powdered sugar, banana bread sitting in ice cream with walnuts tossed in and chocolate syrup drizzled on top, and tartufo made with an almond center and topped with raspberries are only a few mouth-watering dessert options offered aside from the prized crêpes. For those not feeling quite so hungry, try the caramel macchiato, latte and iced house coffee or the various smoothies on offer.
Tai Pan Bakery
Bakery, Asian, Chinese

This Chinese artisan bakery ensures that its breads, pastries and cakes are as equally faultless in taste as they are immaculate in appearance. Scalloped whipped cream and glistening fruits perch atop the chestnut, green tea, honeydew mousse, hazelnut, fruit taro and mango tofu cakes.
Tai Pan Bakery
specializes in holiday sweets, offering specially made baked goods on Father's Day, Mother's Day, Christmas, Valentine's Day and certain Chinese holidays. Although Tai Pan's dessert and food menu seems never-ending, the egg tarts, which come in several flavors, are definitely the bakery's main attraction. Located right on bustling Main Street, Tai Pan's inexpensive price range, quick service, attentive staff and wide array of buns, moon cakes, pot pies, sandwiches, teas and custards make it one of Queens's favorite Asian bakeries.
Bakhter Halal Kabab
Restaurant, Pakistani, Middle Eastern
This food sensation is another one of Flushing's many casual dining, hole-in-the-wall joints. Although it is a fast food service, and visitors can either choose to pay at the register and stay or order take-out in Styrofoam trays, the authentic
Middle Eastern
flavors inherent in Bakhter Halal Kabab's combos are absolutely irreplaceable. The menu is primarily composed of lamb, beef and chicken kababs or gyro choices, served with perfectly seasoned brown rice, green peppers, onions and flavorful green and white sauces. However, it also offers American fast food favorites, such as chicken nuggets, French fries, chicken and fish sandwiches and burgers, for those nervous about venturing into the land of exotic foods. All in all, this is the ideal spot to pop in to for a quick plate of Middle Eastern and
Pakistani
cuisine.
Volcanic Iceland Epic Trip
meet our Local Insider
Hanna
HOW LONG HAVE YOU BEEN A GUIDE?
2 years.
WHAT DO YOU LOVE ABOUT YOUR JOB?
It's the personal contact, the personal experiences. I love meeting people from all over the world... I really like getting to know everyone and feeling like I'm traveling with a group of friends.
WHAT DESTINATION IS ON YOUR TRAVEL BUCKET-LIST?
I have so many places on my list, but I would really lobe to go to Africa. I consider myself an "adventure girl" and Africa feels like the ULTIMATE adventure!
Every CULTURE TRIP Small-group adventure is led by a Local Insider just like Hanna.

KEEN TO EXPLORE THE WORLD?
Connect with like-minded people on our premium trips curated by local insiders and with care for the world
Since you are here, we would like to share our vision for the future of travel - and the direction Culture Trip is moving in.
Culture Trip launched in 2011 with a simple yet passionate mission: to inspire people to go beyond their boundaries and experience what makes a place, its people and its culture special and meaningful — and this is still in our DNA today. We are proud that, for more than a decade, millions like you have trusted our award-winning recommendations by people who deeply understand what makes certain places and communities so special.
Increasingly we believe the world needs more meaningful, real-life connections between curious travellers keen to explore the world in a more responsible way. That is why we have intensively curated a collection of premium small-group trips as an invitation to meet and connect with new, like-minded people for once-in-a-lifetime experiences in three categories: Culture Trips, Rail Trips and Private Trips. Our Trips are suitable for both solo travelers, couples and friends who want to explore the world together.
Culture Trips are deeply immersive 5 to 16 days itineraries, that combine authentic local experiences, exciting activities and 4-5* accommodation to look forward to at the end of each day. Our Rail Trips are our most planet-friendly itineraries that invite you to take the scenic route, relax whilst getting under the skin of a destination. Our Private Trips are fully tailored itineraries, curated by our Travel Experts specifically for you, your friends or your family.
We know that many of you worry about the environmental impact of travel and are looking for ways of expanding horizons in ways that do minimal harm - and may even bring benefits. We are committed to go as far as possible in curating our trips with care for the planet. That is why all of our trips are flightless in destination, fully carbon offset - and we have ambitious plans to be net zero in the very near future.