10 Things To Do And See In Park Slope

Park Slope is the definition of a well-rounded New York City neighborhood, as it is populated by hip, young families as well as a diverse collection of artists and creative-minded individuals who frequent the countless cultural centers, green spaces, historical sites, restaurants, and bars. This trendy Brooklyn neighborhood is also home to many vintage thrift shops (with spectacular finds at low prices), cozy bookshops, performance venues, and puppet shows and recreational activities for children.

The Old Stone House
Museum, Park, School

Located between the borders of the Brooklyn neighborhoods of Park Slope and Gowanus, Vechte-Cortelyou House is a replica of a historic Dutch stone farmhouse with a rich backstory which extends all the way to the American Revolution.
The Old Stone House
Historic Interpretive Center is operated by the First Battle Revival Alliance, honoring America's first battle against Great Britain, known as the 1776 Battle of Brooklyn, which occurred on the land which The Old Stone House now occupies. The alliance studies and preserves the heritage of the location through exhibits, school programs, public programs, and events which explore colonial life in Brooklyn. Seasonal events include music ecologies and holiday concerts, while the museum's popular exhibit features period weapons and clothes, as well as documents and artifacts that bring the battle of August 1776 to life.
LeFrak Center at Lakeside Brooklyn
Park, Skate Park, Sports Center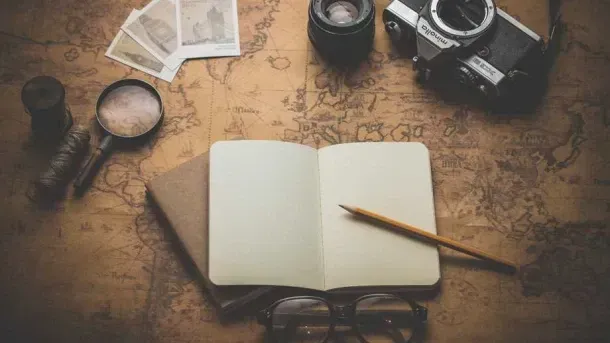 The
LeFrak Center at Lakeside
is Prospect Park's newest activity destination and hospitality center, open to event reservations for private parties and birthday parties. With seasonal activities from roller skating and water features in summer to biking and boating in the fall, LeFrak's winter season brings perhaps the greatest selection of family-oriented activities, with weekday evening and weekend youth and adult figure skating, hockey, broomball, and curling programs all taught by professionals. The center also hosts themed events such as the World's Longest Conga Line on Ice and Skate with Santa; visitors can attend these events after grabbing a bite to eat at Bluestone Café, the site's indoor and outdoor dining area that features a lovely, panoramic view of Lakeside's rinks and Prospect Park Lake. Bluestone's menu includes the Prospect pot roast, zucchini sticks, avocado quinoa salad, and Bluestone's signature burger, as well as Brooklyn Brewery beers and specialty wines.
Prospect Park Zoo
Park, Zoo
A 12-acre zoo located off Flatbush Avenue on the eastern side of Prospect Park, the
Prospect Park Zoo
features animal lifestyle exhibits, a barn and garden, discovery trails, a hall of animals, and a sea lion court, all of which contain a wide array of animals ranging from fluffy alpacas and cotswold sheep to croaking
Vietnamese
mossy frogs and dwarf mongooses. The discovery center is designed especially to help the younger children connect to nature by overseeing their interactions with animals, conducting a playful vet check-up, and teaching them fun facts about the various specimens. Meanwhile, the sea lion training sessions are available for viewing everyday throughout the morning and afternoon hours during which visitors are able to overlook the various techniques utilized in teaching the sea lions fun tricks and flips. The Prospect Park Zoo also serves as a haven for a number of other exotic animals which New York City residents may not be able to come across anywhere else in the metropolitan area, including meerkats, poison dart frogs, red pandas, emus, dingoes, black-tailed prairie dogs, golden lion tamarins, and pallas's cats.
The Rock Shop
Bar, Pub, Pub Grub

Located in the heart of Park Slope's bar and lounge scene,
The Rock Shop
is a split-level bar with live, street-level music and a saloon with a roof deck above. Salads, hummus plates, hot dogs, jalapeño poppers, chicken tenders, buffalo wings, sandwiches (chicken club, buffalo chicken, BLTA, hummus on pita, and a chicken wrap), and burgers dominate the dining menu, while the monthly calendar of events hosted at The Rock Shop ranges from pub quizzes meant to foster friendly competition and social drinking to early afternoon band performances by young musicians. The downstairs level features a full bar and stage with a top-notch sound system and professional sound engineers for DJs and live bands, while the upstairs also consists of a full bar with nine flatscreen televisions, a pool table, table seating, bar seating, access to the roof deck, and accessibility for guests to play music from the venue's juke box or their own iPods.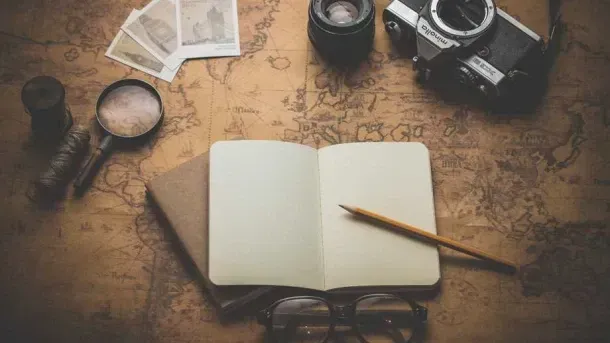 Barbès
, owned and operated by two
French
musicians and Brooklyn locals, functions as a neighborhood community center by hosting a performance space open to musical events, readings, and film screenings which invite a large crowd of neighborhood artists, musicians, and writers to share their work. The calendar of events at Barbès is chock full of eclectic performances such as the Slavic Soul Party which features Balkan brass, funk grooves, Gypsy accordion, and virtuoso jazz, as well as The Pre-War Ponies, consisting of hit songs from the '20s, '30s, and '40s. Cocktails, bottled beers, draft beers, whiskey, vodka, gin, bourbon, single malt scotch, tequila, and wine come in all flavors as the bar is open from early afternoon until the wee hours of the night, and a special cocktail hour is offered every day until 7pm, with lowered prices on featured cocktails and beers.
Community Bookstore
Bookstore, Shop

The
Community Bookstore
, which first opened in 1971, has since been serving the neighborhood of Park Slope as a center for bookworms and avid readers to gather, discuss, and recommend their favorite reads. Community Bookstore is known for its wide selection of new bestsellers, its quaint little garden, and the friendly shop turtle and cat. A literature lover's haven, Community Bookstore also carries signed copies of
The Sandman
by Neil Gaiman and
Slade House
by David Mitchell which are available at reasonable prices. The bookstore hosts a range of events and welcomes guests to the Brooklyn Holiday Book Fair, in its fourth year, featuring rare, vintage books from independent booksellers all over Brooklyn. Other events occurring during the month of December include The Talking Illustration with Magali Bonniol, Marianne Dubuc & Maria Popova, who will be speaking on the power of illustration in books to shape the creative minds of children.
Washington Park
Gym, Park, Skate Park

Once serving as the grounds of the Battle of Brooklyn, Washington Park has transformed this historical land into a playground and park for Park Slope locals and guests. Besides being a home for the Old Stone House, the park boasts a popular skate park, basketball courts, dog run, multi-use synthetic turf field, and a relaxing environment for residents to escape the hustle and bustle of Brooklyn's commercial district. The J. J. Byrne Playground, which is an offshoot of Washington Park, is a wonderful spot for toddlers and children to frolic and play and utilize the jungle gym while pre-teens and adolescents can set up teams and games for a friendly match at the nearby basketball and handball courts.
Fonda
Restaurant, Mexican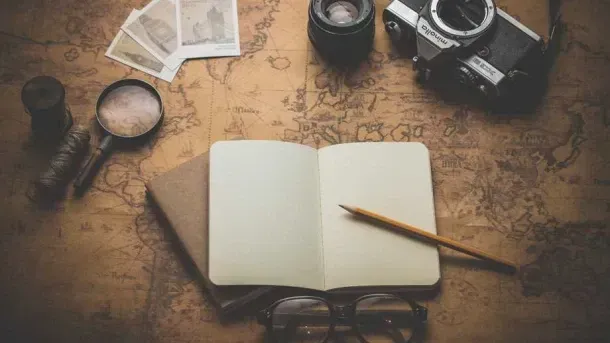 Fonda
presents the finest of
Mexican
cuisine to Park Slope food lovers with celebrated chef and cookbook author Roberto Santibañez's masterpiece dishes. Santibañez allows diners the chance to experience his native Mexico City's flavorful fare: hand-pressed tortillas, tangy margaritas, and a guacamole recipe which will be difficult to forget. Appetizers including the zarape de pato (soft corn tortillas stuffed with braised duck and topped with roasted tomato-habanero cream sauce) and ceviche de atun (diced rare ahi tuna and baby shrimp, with citrus chipotle marinade, fresh parsley, and mint) are the ideal starters to warm up the palate for the delicious entrées to come, such as the guisado de costilla (braised beef short ribs with pasilla gravy, topped with pickled poblano peppers and served over mashed potatoes with carrots and green beans). Fonda also boasts a savory brunch menu with pan frances (banana custard soaked brioche) and various egg platters with sorbets, banana bread pudding, tres leches, or bittersweet chocolate brownies: the perfect sweettooth–satisfier to round off the meal.
Puppetworks, Inc.
Library, Park, Theater

The ideal spot to entertain the kiddies on cold winter weekends,
Puppetworks
has been successfully showcasing puppet shows of classic tales since 1980. Nick Coppola, the founder of Puppetworks, Inc., was awarded the 2011 President's Award for 'Outstanding Contributions to the Art of Puppetry' and for a puppet theater permanently built at Macy's Herald Square dedicated to the company's holiday tradition. Currently playing at the Park Slope historic district's site,
Beauty and the Beast
is performed every weekend during noon and afternoon hours for a children and adults. Puppetworks can also be found at The Morgan Library with a rendition of
The Steadfast Tin Soldier
on Sunday, December 6. Upcoming puppet shows include
The Nutcracker Suite
,
Goldilocks and the Three Bears
,
Alice in Wonderland
, and
The Wizard of Oz
.
Culture: An American Yogurt Company
Dessert Shop, Dessert
Culture
specializes in fresh
Greek
frozen yogurt, as well as unfrozen yogurt (made from specially selected, live probiotic cultures and organic milk) that is strained on-site and served with toppings designed by Chef Jenny. The artisanal flavors and toppings at Culture are unique and a rare commodity in a city full of self-serve yogurt machines. Culture's eggnog flavor with winter wonderland toppings include peppermint bark, chocolate sauce, and a gingerbread cookie, while a cherry/pistachio yogurt combination with oatmeal cookie crumbs positively melts in your mouth! Fruity flavors include mango, grapefruit, strawberry, and more!
By Henna ChoudharyHenna Choudhary is a New York City–born senior at Baruch College, pursuing degrees in Journalism and Creative Writing. Her interests include fashion and beauty, discovering new, eclectic ethnic cuisine spots throughout the city, visiting museums, attending theater performances, and reading culturally enriching novels.
Volcanic Iceland Epic Trip
meet our Local Insider
Hanna
HOW LONG HAVE YOU BEEN A GUIDE?
2 years.
WHAT DO YOU LOVE ABOUT YOUR JOB?
It's the personal contact, the personal experiences. I love meeting people from all over the world... I really like getting to know everyone and feeling like I'm traveling with a group of friends.
WHAT DESTINATION IS ON YOUR TRAVEL BUCKET-LIST?
I have so many places on my list, but I would really lobe to go to Africa. I consider myself an "adventure girl" and Africa feels like the ULTIMATE adventure!
Every CULTURE TRIP Small-group adventure is led by a Local Insider just like Hanna.

KEEN TO EXPLORE THE WORLD?
Connect with like-minded people on our premium trips curated by local insiders and with care for the world
Since you are here, we would like to share our vision for the future of travel - and the direction Culture Trip is moving in.
Culture Trip launched in 2011 with a simple yet passionate mission: to inspire people to go beyond their boundaries and experience what makes a place, its people and its culture special and meaningful — and this is still in our DNA today. We are proud that, for more than a decade, millions like you have trusted our award-winning recommendations by people who deeply understand what makes certain places and communities so special.
Increasingly we believe the world needs more meaningful, real-life connections between curious travellers keen to explore the world in a more responsible way. That is why we have intensively curated a collection of premium small-group trips as an invitation to meet and connect with new, like-minded people for once-in-a-lifetime experiences in three categories: Culture Trips, Rail Trips and Private Trips. Our Trips are suitable for both solo travelers, couples and friends who want to explore the world together.
Culture Trips are deeply immersive 5 to 16 days itineraries, that combine authentic local experiences, exciting activities and 4-5* accommodation to look forward to at the end of each day. Our Rail Trips are our most planet-friendly itineraries that invite you to take the scenic route, relax whilst getting under the skin of a destination. Our Private Trips are fully tailored itineraries, curated by our Travel Experts specifically for you, your friends or your family.
We know that many of you worry about the environmental impact of travel and are looking for ways of expanding horizons in ways that do minimal harm - and may even bring benefits. We are committed to go as far as possible in curating our trips with care for the planet. That is why all of our trips are flightless in destination, fully carbon offset - and we have ambitious plans to be net zero in the very near future.