The 10 Best Brunch Spots In Lavapiés, Madrid

Sit down with a cup of tea or coffee with a light bite to eat in the cafés that Lavapiés has to offer. They have a personal and unique touch unlike anywhere else. With a relaxing and peaceful atmosphere, and great brunch deals, we've picked the 10 best spots to enjoy a late breakfast. Take a look below.
La Rollerie Café
The La Rollerie Café has a great international atmosphere. The efficient and cheerful service makes it a perfect spot for brunch. The café is highly praised for its breakfast and brunch options on the European style food menu. With an English menu for tourists, the staff, who can also speak English, are very accommodating. You can enjoy the highly recommended and tasty pastries in the modern but classic café.
Calle de Atocha, 20, Madrid, Spain, +34 914 20 46 75
Museo de Jamon
Bar, Tapas, Wine, Beer, Cocktails, Mediterranean, Spanish
The
Museo de Jamon
is a local chain in Madrid. It is a perfect spot for a quick brunch whilst in Lavapiés, or for a casual meal with friends. The restaurant is acclaimed for their incredible variety of ham on offer. The waiters are accommodating and friendly, which makes the experience that much better than anywhere else. The quality and quantity of food is also praised by its customers. Sit back, enjoy a late brunch and order Museo's beer while you're at it.
La Provencita
Bistro, French

La Provencita
is an authentic
French
food bistro, hidden inside the Mercado de San Anton, in the centre of Madrid. It is a small bistro owned by Ben who is loved by many customers. Ben prepares all the food by himself, with traditional ingredients. A great spot for tourists to have brunch and meet friendly locals on their stay, you have the option of enjoying a beer or wine with delicious French treats.
El Boquerón
Bar, Tapas, Wine, Beer, Cocktails, Seafood, Spanish

El Boquerón is an old bar and a very traditional place in Lavapiés. It's also one of the best seafood places in Madrid. Their seafood tapas are exquisite for a brunch. The grilled prawns and fresh anchovies are a delight. On top of that, the seafood tavern is well praised for its well-brewed beer. It is definitely worth paying a visit for a cheap brunch. Once you step through the doors, you soon realise why it is loved by many locals.
Infinito Café-Libros-Arte
Infinito Café-Libros-Arte
Antonio and Paloma are the ones who created this beautiful and cosy café. Infinito Café is loved by many locals and is a perfect setting if you wish to catch up with friends, read a book or do a bit of work whilst having a snack for brunch. Its tranquillity draws in customers, making it second home to many people. The café is a great spot for a delicious snack or to enjoy the exquisite chocolate and sweets on offer. At night, it transforms into a place of performance and live music.
Calle Tres Peces, 22, Madrid, Spain, +34 606 358 872
Murillo Café
Restaurant, Spanish, European

The
Murillo Café
is next to the Murillo entrance of the
Prado Museum
. The name pays tribute to one of the most famous painters of
Spain
,
Bartolomé Esteban Murillo
. On Sundays, the Murillo Café offers a wonderful brunch. For breakfast, a fine selection of breads and pastries are available. The café also offers a menu of traditional tapas and light meals, as well as Mediterranean bistro all day. A selection of Spain's best wine and iberian ham, as well as local cheeses are on the menu. All in all, the Murillo Café is the perfect spot to enjoy a meal outside after some art.
Café Oliver
Cafe, Bistro, Spanish

The staff are friendly at
Café Oliver
and the restaurant has a relaxed atmosphere. They can accommodate large groups and you have the option of making reservations at the café. It is a highly recommended setting for a Sunday brunch. The menu is set and will cost roughly 25 euros per head, with hot drinks and juice being included.
Café De La Luz
Cafe, Spanish, Coffee, Tea

Café de la Luz
is a fantastic, cosy little coffee shop hidden away from the tourist areas, with a great atmosphere to visit during brunch hours. Inside, you can read from the selection of books or work on your laptop. Recommendations include the mini brunch and orange juice, which is freshly squeezed, and the cake. The café has great customer service and great prices. Free Wi-Fi is also available at the Café de la Luz.
Federal Café
Coffee Shop, Cafe, Coffee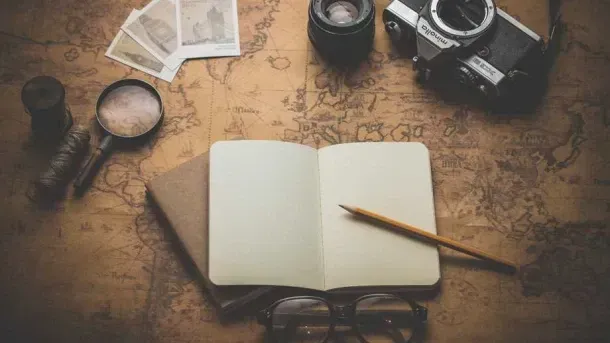 The Federal Café is located in Plaza de las Comendadoras in the Barrio de Conde Duque, and is a perfect café for both breakfast and brunch. It is a nice, quiet area with spacious and sunlit interiors, and plenty of light coming through the open windows. The Australian-style café has a great menu and the coffee there is highly recommendable. A nice scene for a Sunday brunch in the sun, there is a wide selection at the café and the portions are generous.
Carmencita
Bar, Restaurant, American, Vegan, Vegetarian, Beer, Wine
Brunch at the
Carmencita café
is a great offer. For 14 euros, you can get eggs benedict with smoked salmon, guacamole or bacon and a side of either home fries, hash browns or salad. This all comes with coffee, a glass of mimosa and a dessert choice of chocolate or carrot cake. The place is small and cosy, while it has been recommended to make a reservation because the café is immensely popular. Don't miss out on this great deal to taste an exquisite Spanish brunch.
© Alpha/Flickr
Volcanic Iceland Epic Trip
meet our Local Insider
Hanna
HOW LONG HAVE YOU BEEN A GUIDE?
2 years.
WHAT DO YOU LOVE ABOUT YOUR JOB?
It's the personal contact, the personal experiences. I love meeting people from all over the world... I really like getting to know everyone and feeling like I'm traveling with a group of friends.
WHAT DESTINATION IS ON YOUR TRAVEL BUCKET-LIST?
I have so many places on my list, but I would really lobe to go to Africa. I consider myself an "adventure girl" and Africa feels like the ULTIMATE adventure!
Every CULTURE TRIP Small-group adventure is led by a Local Insider just like Hanna.

KEEN TO EXPLORE THE WORLD?
Connect with like-minded people on our premium trips curated by local insiders and with care for the world
Since you are here, we would like to share our vision for the future of travel - and the direction Culture Trip is moving in.
Culture Trip launched in 2011 with a simple yet passionate mission: to inspire people to go beyond their boundaries and experience what makes a place, its people and its culture special and meaningful — and this is still in our DNA today. We are proud that, for more than a decade, millions like you have trusted our award-winning recommendations by people who deeply understand what makes certain places and communities so special.
Increasingly we believe the world needs more meaningful, real-life connections between curious travellers keen to explore the world in a more responsible way. That is why we have intensively curated a collection of premium small-group trips as an invitation to meet and connect with new, like-minded people for once-in-a-lifetime experiences in three categories: Culture Trips, Rail Trips and Private Trips. Our Trips are suitable for both solo travelers, couples and friends who want to explore the world together.
Culture Trips are deeply immersive 5 to 16 days itineraries, that combine authentic local experiences, exciting activities and 4-5* accommodation to look forward to at the end of each day. Our Rail Trips are our most planet-friendly itineraries that invite you to take the scenic route, relax whilst getting under the skin of a destination. Our Private Trips are fully tailored itineraries, curated by our Travel Experts specifically for you, your friends or your family.
We know that many of you worry about the environmental impact of travel and are looking for ways of expanding horizons in ways that do minimal harm - and may even bring benefits. We are committed to go as far as possible in curating our trips with care for the planet. That is why all of our trips are flightless in destination, fully carbon offset - and we have ambitious plans to be net zero in the very near future.