The 10 Best Bars in Phuket, Thailand

Thailand's largest island and one of the country's premier destinations, beautiful Phuket keeps crowds happy (very happy, in fact) with its excellent bar scene. Here's where to drink in Phuket.
Phuket is an island on the up, attracting tens of millions of visitors every year – so popular that it no longer endures a low season at all. Don't let this global reputation be a turn-off, though – beyond tourist-heavy spots like Patong Beach, the island's size works in its favour, meaning there's always a quieter, more local-feeling cove to escape to. Beyond the beaches, from low-key drinking holes to classy beach clubs, Phuket has a bar to suit.
Destinations Unlocked:
Let our travel expert Stefano help you find your perfect Culture trip
Looking for an expert's perspective?
Uncover my top 3 recommended places from each continent on the map.
CentralAmerica
1. Guatemala
An express adventure for those with limited time off. Prepare yourself incredible experiences. You will hike a volcano, visit mayan temples and witness a ceremony and take in beautiful colonial Antigua.
CentralAmerica
2. Belize
A quick trip not too far away for those seeking a relaxing mini break. You will have plenty of free time to relax but also some awesome activities to experience the rainforest and the caribbean sea.
CentralAmerica
3. Mexico
An exciting mini trip exploring the lesser known colonial towns of central Mexico. This is hte perfect trip for someone with limited time off and still wants to turn on explorer mode and do something different.
SouthAmerica
1. Ecuador
A remarkable 8 days adventure through the Andes and the Amazon rainforest. The best choice for adventure seekers wishing to visit the 2 most iconic areas of South America, in only 1 week and no flights.
SouthAmerica
2. Peru
An alternative itinerary to classic Peru, from Cusco to Arequipa. This itinerary is great combination of highlights Cusco and Machu Picchu with the lesser known Arequipa and Colca Canyon.
Europe
1. Italy
The ultimate Italian experience from the vibrant streets of Naples to the breathtaking sceneries of the Amalfi Coast followed by Matera and down to Puglia with its golden beaches, intense flavours and fascinating destinations.
Europe
2. Scotland
Embark on this great adventure starting from London all the way to Scotland with a true Scottish experience made of breathtaking sceneries, whisky tasting and ..lots of fun! Ideal for train lovers and explorers.
Europe
3. Portugal
A wonderful train journey around Portugal, from the romantic city of Porto to the Douro Valley, to the beautiful Aveiro all the way to Lisbon and Sintra. The perfect trip to train, culinary and culture lovers.
Asia
1. South Korea
Discover incredible temples, mountains and modern cities on this 10 day adventure. This trip is perfect for those seeking immersion in the cuisine, culture and natural wonders of South Korea.
Asia
2. Thailand
From Bankgok to Angkor Wat to Ho Chi Minh City and everything in between - adventure through the heart of South-East Asia. Taste the delights, see history brought to life and unwind on a Mekong River cruise.
Asia
3. Sri Lanka
A fantastic adventure that showcases Sri Lanka's fantastic landscapes, wildlife and flavours. With 3 epic rail journeys, 3 UNESCO heritage sites and time to relax, this trip has loads to offer at a great price
Africa
1. Morocco
An epic journey across Morocco: from Casablanca to Marrakech, through the blue city of Chefchaouen to the wonders of the desert and deep to the High Atlas Mountains - this trip has it all! Ideal for true explorers!
Africa
2. Egypt
From Cairo to Aswan, this trip brings the land of the pharaohs to life. You'll visit the Pyramids, Valley of the Kings and Luxor Temple and cruise down the Nile in style. This is the perfect way to explore Egypt.
Wassa Homemade Bar
Bar, Fusion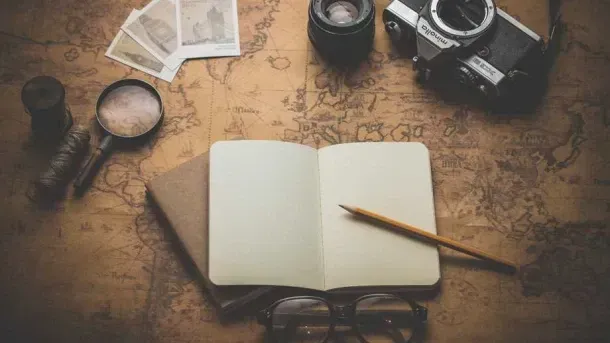 Phuket excels at glorious sunsets and, while Wassa Homemade Bar might be set in busy Patong, it's hard to think of a better spot to soak up all the twilight action. This is a stylish yet simple and unpretentious spot away from the biggest crowds, with a thatch-roofed bar surrounded by palm trees and basic seating, all looking out over Patong's rooftops and the jaw-dropping ocean view. Crack open a beer, soak up the gentle music, breathe in the sea breeze and watch in awe as mother nature unveils her nightly show.
Quip Rooftop Bar
Bar, Contemporary

Quip, on the top floor of the hotel of the same name, stands out as the only rooftop bar you'll find in Phuket old town. Head to the roof of this gorgeous Sino-Portuguese property – typical of the architectural style that makes Phuket town worth a visit in itself – for a relaxed atmosphere that's perfect for soaking up the colours of the night sky with a cold drink. With its low altitude and chilled-out vibe, Quip Rooftop Bar reminds us of Bangkok's Sky Train Jazz Club.

Refined and every bit grown up, Baba Nest at Phuket's five-star Sri Panwa resort is about as sexy as rooftop bars come, with open-air beach club vibes for miles. The 360-degree sunset views here are simply stupendous and the modern, minimalist decor complements the extensive range of cocktails, wines and bubbles (accompanied by a short list of Mexican tapas dishes). This is a gorgeous spot for blowout sundowners, with an unobstructed lookout over the nearby islets.
Catch Beach Club
Bar, Tapas
Whether its name refers to the local fishermen's haul or someone you might flirt with on the sand, Catch is Phuket's original beach club and has been open since 2008. This is somewhere to lounge in style all day – there's an infinity-edge pool with sea views, international tapas-style dishes from the kitchen, and gorgeous Bang Tao beach by your side. Linger into the evening for fine wines, champagnes and signature cocktails as the sun goes down.
Ka Jok See
Restaurant, Thai
Set in another of Phuket Town's charming Sino-Portuguese shophouses with cracked, crumbling walls, Ka Jok See is – if nothing else – something that must be seen to be believed. It's a full-on restaurant rather than simply a drinking hole, but we're counting it as a bar because that's exactly what it becomes by the end of the night. Come for an eat-as-much-as-you-like Thai food feast, then watch in delight (or horror if you're a total introvert) as the place turns into a raucous dance club where no-one is spared from joining in. It's certainly an experience to remember.
Ska Bar
Bar, Restaurant, Seafood
Ska Bar is a welcome antidote to all those high-flying rooftop bars and beach clubs that Phuket does so well. It boasts a reggae flair and no-frills wooden design that fits right in with the sand at the southern end of photogenic Kata Yai Beach. The bar itself is built around an imposing tree that's been on the spot for over a century. This is somewhere to come for chilled-out evenings that keep going well into the wee hours – interspersed with some gorgeous sunsets and regular dance shows right on the beach.
Kata Rocks
Hotel Restaurant, Thai, Mediterranean, Spanish

Expect contemporary white design and undeniably show-stopping ocean views when you head to Kata Rocks, a bar and restaurant that forms part of the resort of the same name. It is titled for its location between the Kata neighbourhood's two beautiful beaches. Come for seafood-heavy restaurant menu of Spanish-influenced Mediterranean and Thai dishes – widely regarded as some of Phuket's best food. Or simply sip on the bar's innovative signature cocktails that make the most of local ingredients. Either way, you'll be treated to stunning views out over the Phuket coastline.
Joe's Downstairs
Restaurant, Tapas
Another high-end Phuket restaurant that makes an equally fine destination for a relaxed and sophisticated drink, Joe's Downstairs serves up innovative international cuisine and an impressive drinks menu. This all takes place on an attractive white open-air deck, perched over a particularly stunning stretch of rocks just offshore, only a short distance from busy Patong. Joe's is somewhere well worth visiting simply for a drink in this evocative atmosphere – and, excellent cocktails aside, its award-winning and extensive wine list doesn't disappoint.
The Kee Sky Lounge
Bar, Thai

In a resort billed as sporting a modern Sino-Portuguese theme, the Kee Sky Lounge is stylish to the point of being sublime. The elegant decor in the rooftop bar is intended to resemble that of a luxury cruise-liner. Nestled among Patong's rooftops, it certainly manages to achieve something special with impressive views out to sea from what would be the front of the boat. Whether perched at the circular bar or from the comfort of day beds up on the seventh floor, a refreshing cocktail is the order of the day. The Kee Sky Lounge also offers two happy hours and puts on regular jazz sessions.
Phuket town's large and sprawling Cue Bar is the perfect sports bar for a chilled evening. As the name suggests, this is also somewhere where pool and snooker are taken seriously – including local teams of pro players who use the space for competitions. Expect cold beers and a range of generously poured cocktails, plus good opportunities for people-watching from both the interior and the streetside terrace. The bar puts on regular live music, also making it a popular place to hit the dance floor as the night moves on.
Volcanic Iceland Epic Trip
meet our Local Insider
Hanna
HOW LONG HAVE YOU BEEN A GUIDE?
2 years.
WHAT DO YOU LOVE ABOUT YOUR JOB?
It's the personal contact, the personal experiences. I love meeting people from all over the world... I really like getting to know everyone and feeling like I'm traveling with a group of friends.
WHAT DESTINATION IS ON YOUR TRAVEL BUCKET-LIST?
I have so many places on my list, but I would really lobe to go to Africa. I consider myself an "adventure girl" and Africa feels like the ULTIMATE adventure!
Every CULTURE TRIP Small-group adventure is led by a Local Insider just like Hanna.

KEEN TO EXPLORE THE WORLD?
Connect with like-minded people on our premium trips curated by local insiders and with care for the world
Since you are here, we would like to share our vision for the future of travel - and the direction Culture Trip is moving in.
Culture Trip launched in 2011 with a simple yet passionate mission: to inspire people to go beyond their boundaries and experience what makes a place, its people and its culture special and meaningful — and this is still in our DNA today. We are proud that, for more than a decade, millions like you have trusted our award-winning recommendations by people who deeply understand what makes certain places and communities so special.
Increasingly we believe the world needs more meaningful, real-life connections between curious travellers keen to explore the world in a more responsible way. That is why we have intensively curated a collection of premium small-group trips as an invitation to meet and connect with new, like-minded people for once-in-a-lifetime experiences in three categories: Culture Trips, Rail Trips and Private Trips. Our Trips are suitable for both solo travelers, couples and friends who want to explore the world together.
Culture Trips are deeply immersive 5 to 16 days itineraries, that combine authentic local experiences, exciting activities and 4-5* accommodation to look forward to at the end of each day. Our Rail Trips are our most planet-friendly itineraries that invite you to take the scenic route, relax whilst getting under the skin of a destination. Our Private Trips are fully tailored itineraries, curated by our Travel Experts specifically for you, your friends or your family.
We know that many of you worry about the environmental impact of travel and are looking for ways of expanding horizons in ways that do minimal harm - and may even bring benefits. We are committed to go as far as possible in curating our trips with care for the planet. That is why all of our trips are flightless in destination, fully carbon offset - and we have ambitious plans to be net zero in the very near future.