A Brief History Of The Belgian Monarchy
Before Belgium became an independent country in 1830, it was part of the Netherlands for 15 years. Since then, there have been seven Belgian monarchs that have ruled as 'King of the Belgians.' Based on a Constitutional Monarchy, the kings representing Belgium were granted the position through a strict lineage system tracing back to Leopold I. Although Belgians today may be divided on the importance of the monarchy, it is fascinating to take a look back at its brief history and decipher how each of these individuals shaped the development of the nation.
Leopold I (1831-1865)
Leopold I, prince of Saxe-Coburg and Gotha, was the first king of the Belgians on 21st July, 1831. Leopold I was chosen to be the first king due to his multicultural identity. Leopold I is the king that worked for the industrialisation of Belgium and under his reign the country became one of the most important industrial powers of the world. The most important example of the Belgian industrialization is the first continental line (Brussels-Malines), launched in 1835.
Leopold II (1865-1909)
Leopold II became the second king of the Belgians when his father died on December 1865. Leopold II is probably one of the more famous kings of the Belgians, as he was responsible for colonizing the Congo. During his tenure, he received the nickname 'Builder King,' due to the number of urban projects, public works and monuments he commissioned to be built in Brussels, including sites such as the Cinquantenaire, the Royal Museum for Central Africa and the Royal Palace of Laeken. While beautiful, many of these projects carry a long history, as some of the resources used to build these grand buildings came at the expense of the Congo region and its people.
Albert I (1909-1934)
Albert I became the third king of the Belgians when his uncle Leopold II died on December 1909. Albert I was the next in order to succeed to Leopold II due to the death of Leopold, the son of Leopold II, in 1869. When World War I started in 1914, Germany wanted to cross Belgium in order to invade France. However, Albert I opposed this and Belgium soon became involved in the war. This is the reason why he is also called the 'Knight' king.
Leopold III (1934-1951)
Leopold III succeeded his father Albert I in February 1934, and became the fourth king of the Belgians. During World War II, Britain and France asked the Belgian government to become involved, which Leopold III ignored in order to maintain Belgium's neutrality. Yet with Germany's invasion of Belgium on 24 May 1940, it became clear that the country was not prepared to handle the German forces. While government officials urged Leopold III to flee to London, the king refused and instead chose to remain in Belgium. What was intended to symbolize an act of courage and a sign of union with his troops, Belgian government officials took to be a sign of treason. Although Leopold III called for assistance, he ended up surrendering Belgium to the Germans on the 27 May 1940. This was a move that would leave a dark mark on his reign and earn him the title 'The Traitor King', a title that would persist even after the end of World War II. In 1951, Leopold III had to abdicate due to the population's dissatisfaction with his reign.
Baudouin (1951-1993)
Baudouin became the fifth king of the Belgians when his father Leopold III abdicated in 1951. During his reign, the Belgian Congo became independent, which was met with strong approval by the king. The king has also often shown his indignation for racism and xenophobia through his speeches. In 1990, the king was temporarily incapacitated, as he refused to sign a law that allowed the legalisation of abortion, which went against his personal convictions. For the 25th anniversary of his reign, the king founded the King Baudouin Foundation, which aims to provide funding for poor communities within Belgium.
Albert II (1993-2013)
Albert II succeeded his older brother Baudouin, who did not have any children, and became the sixth king of the Belgians in August 1993. During his tenure, Albert II represented the Belgian people at home and at international summits, developing economic and cultural initiatives. He also established the Prince Albert Foundation to develop Belgium's stake in foreign trade. The king has three official children with his wife Queen Paola, but in 1999 the media declared that he has had a daughter with another women. Since then, Delphine Boël has tried to prove in court that she is Albert II's daughter. In 2013, Albert II was the second king of the Belgians who abdicated.
Philippe (2013- present)
Philippe became the seventh king of the Belgians in 2013 following the abdication of his father. Philippe and Mathilde, his wife, are the current king and queen of the Belgians. The king studied at the Belgian Royal Military Academy before continuing his studies in the United States. Their daughter, Elisabeth born in 2001, is set to become the first queen of the Belgians.
Volcanic Iceland Epic Trip
meet our Local Insider
Hanna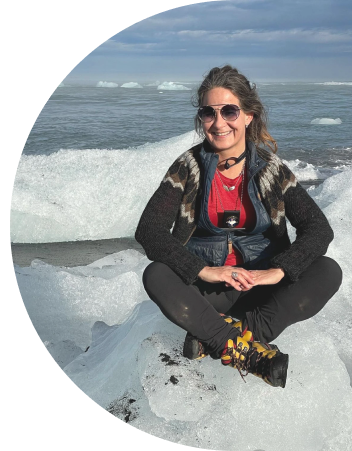 HOW LONG HAVE YOU BEEN A GUIDE?
2 years.
WHAT DO YOU LOVE ABOUT YOUR JOB?
It's the personal contact, the personal experiences. I love meeting people from all over the world... I really like getting to know everyone and feeling like I'm traveling with a group of friends.
WHAT DESTINATION IS ON YOUR TRAVEL BUCKET-LIST?
I have so many places on my list, but I would really lobe to go to Africa. I consider myself an "adventure girl" and Africa feels like the ULTIMATE adventure!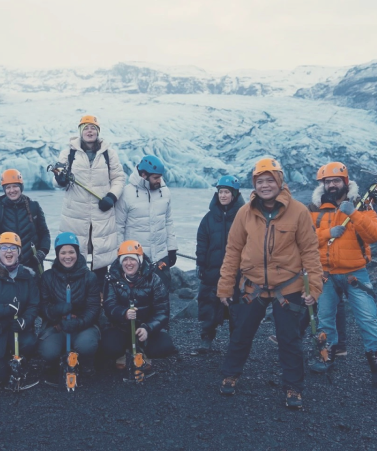 Every CULTURE TRIP Small-group adventure is led by a Local Insider just like Hanna.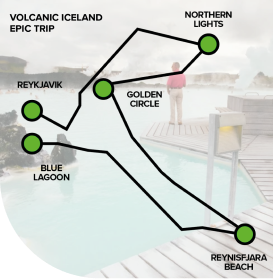 KEEN TO EXPLORE THE WORLD?
Connect with like-minded people on our premium trips curated by local insiders and with care for the world
Since you are here, we would like to share our vision for the future of travel - and the direction Culture Trip is moving in.
Culture Trip launched in 2011 with a simple yet passionate mission: to inspire people to go beyond their boundaries and experience what makes a place, its people and its culture special and meaningful — and this is still in our DNA today. We are proud that, for more than a decade, millions like you have trusted our award-winning recommendations by people who deeply understand what makes certain places and communities so special.
Increasingly we believe the world needs more meaningful, real-life connections between curious travellers keen to explore the world in a more responsible way. That is why we have intensively curated a collection of premium small-group trips as an invitation to meet and connect with new, like-minded people for once-in-a-lifetime experiences in three categories: Culture Trips, Rail Trips and Private Trips. Our Trips are suitable for both solo travelers, couples and friends who want to explore the world together.
Culture Trips are deeply immersive 5 to 16 days itineraries, that combine authentic local experiences, exciting activities and 4-5* accommodation to look forward to at the end of each day. Our Rail Trips are our most planet-friendly itineraries that invite you to take the scenic route, relax whilst getting under the skin of a destination. Our Private Trips are fully tailored itineraries, curated by our Travel Experts specifically for you, your friends or your family.
We know that many of you worry about the environmental impact of travel and are looking for ways of expanding horizons in ways that do minimal harm - and may even bring benefits. We are committed to go as far as possible in curating our trips with care for the planet. That is why all of our trips are flightless in destination, fully carbon offset - and we have ambitious plans to be net zero in the very near future.