The Top Museums to Visit in Bucharest

Bucharest has over 60 museums and memorial houses spread all over the city, which is one of Europe's biggest capitals. Whether it's Romanian art, the country's rich folklore, or a piece of the country's exciting history you're after, the capital has a museum for it, with something to offer each of its ever-growing number of visitors.
National Museum of Contemporary Art (MNAC)
Building, Museum
Housed in the southwestern wing of the Palace of the Parliament, the iconic Communist-era building that dominates Bucharest's skyline, the MNAC is the city's top art venue. You can expect an eclectic collection of Romanian and Eastern European artists, as well as two to three temporary exhibitions by thought-provoking, up-and-coming Romanian artists. As the visit requires a long walk from the closest metro stop (Izvor, on the red and yellow lines), check the museum's website in advance to see what's on. Luckily, the museum, which is located on a hilltop, offers great year-round views over Bucharest from its terrace.
Strada Izvor 2-4, Aripa E4, Bucharest, Romania, +40 21 318 9137

National Museum of Art of Romania (MNaR)
Museum

Located in the former Royal Palace in central Bucharest, the
MNaR
features an extensive collection of medieval and modern Romanian art, alongside an eclectic display of international art collected by the Romanian royal family. Sculptures by
Constantin Brancusi
, one of the pioneers of modernism, is the highlight of the Romanian modern exhibition.
The Art Collections Museum
Museum

Although smaller, this
museum
is a gem, featuring an eclectic collection of paintings and objects carefully curated by 44 of the most prominent aristocratic families of Romania, who later donated the artifacts to the museum. The core of the collection of paintings includes works by 19th- and 20th-century Romanian masters Alexandru Ciucurencu, Francisc Şirato, Nicolae Grigorescu, Theodor Aman, Nicolae Tonitza, and more. The museum's remarkable collection of brightly colored Transylvanian wood and glass painted icons will add an original touch to the visit, as will the exotic display of Japanese stamps.
Dimitrie Gusti National Village Museum
Museum, Park
When only visiting for a city trip, a walk through the Dimitrie Gusti National Village Museum is the best way to take in the diversity and charm of Romanian traditional village architecture. Located in Herastrau Park, Bucharest's largest, this open-air museum showcases around 300 houses, farms, windmills, and churches from all regions of Romania, displayed along winding alleys bordered by old trees. When the weather allows, the museum hosts fairs where local artisans can display their craft, as well as mass picnics and workshops.
Șoseaua Pavel Dimitrievici Kiseleff 28-30, Bucharest, Romania

Museum of the Romanian Peasant
The Museum of the Romanian Peasant hosts the country's most valuable collection of peasant costumes, ceramics, rugs and carpets, and other household objects gathered over generations from all regions of the country. Out of the 90,000 items on display, 20,000 are garments and accessories that reflect the richness and originality of peasant craft. Every year, on February 24th, when Romanians celebrate Dragobete, the local equivalent of St. Valentine's Day, the museum's yard hosts a dedicated fair.
Destinations Unlocked:
Let our travel expert Stefano help you find your perfect Culture trip
Looking for an expert's perspective?
Uncover my top 3 recommended places from each continent on the map.
CentralAmerica
1. Guatemala
An express adventure for those with limited time off. Prepare yourself incredible experiences. You will hike a volcano, visit mayan temples and witness a ceremony and take in beautiful colonial Antigua.
CentralAmerica
2. Belize
A quick trip not too far away for those seeking a relaxing mini break. You will have plenty of free time to relax but also some awesome activities to experience the rainforest and the caribbean sea.
CentralAmerica
3. Mexico
An exciting mini trip exploring the lesser known colonial towns of central Mexico. This is hte perfect trip for someone with limited time off and still wants to turn on explorer mode and do something different.
SouthAmerica
1. Ecuador
A remarkable 8 days adventure through the Andes and the Amazon rainforest. The best choice for adventure seekers wishing to visit the 2 most iconic areas of South America, in only 1 week and no flights.
SouthAmerica
2. Peru
An alternative itinerary to classic Peru, from Cusco to Arequipa. This itinerary is great combination of highlights Cusco and Machu Picchu with the lesser known Arequipa and Colca Canyon.
Europe
1. Italy
The ultimate Italian experience from the vibrant streets of Naples to the breathtaking sceneries of the Amalfi Coast followed by Matera and down to Puglia with its golden beaches, intense flavours and fascinating destinations.
Europe
2. Scotland
Embark on this great adventure starting from London all the way to Scotland with a true Scottish experience made of breathtaking sceneries, whisky tasting and ..lots of fun! Ideal for train lovers and explorers.
Europe
3. Portugal
A wonderful train journey around Portugal, from the romantic city of Porto to the Douro Valley, to the beautiful Aveiro all the way to Lisbon and Sintra. The perfect trip to train, culinary and culture lovers.
Asia
1. South Korea
Discover incredible temples, mountains and modern cities on this 10 day adventure. This trip is perfect for those seeking immersion in the cuisine, culture and natural wonders of South Korea.
Asia
2. Thailand
From Bankgok to Angkor Wat to Ho Chi Minh City and everything in between - adventure through the heart of South-East Asia. Taste the delights, see history brought to life and unwind on a Mekong River cruise.
Asia
3. Sri Lanka
A fantastic adventure that showcases Sri Lanka's fantastic landscapes, wildlife and flavours. With 3 epic rail journeys, 3 UNESCO heritage sites and time to relax, this trip has loads to offer at a great price
Africa
1. Morocco
An epic journey across Morocco: from Casablanca to Marrakech, through the blue city of Chefchaouen to the wonders of the desert and deep to the High Atlas Mountains - this trip has it all! Ideal for true explorers!
Africa
2. Egypt
From Cairo to Aswan, this trip brings the land of the pharaohs to life. You'll visit the Pyramids, Valley of the Kings and Luxor Temple and cruise down the Nile in style. This is the perfect way to explore Egypt.

Museum of Romanian History
Museum

The Museum of Romanian History has on display one of the most impressive display of artifacts, war objects, and jewelry made of solid gold in Europe. The beautifully adorned 13 Dacian gold bracelets dating from the 1st century BC, weighing around one kilogram each, represent some of the most valuable of the treasures in the Romanian patrimony. With their dual ornamental and votive function, the jewelry worn by Dacians, the forefathers of the Romanians, offer a glimpse into one of the most mysterious civilizations in the region.
Cotroceni Palace
Monastery, Museum
Built in the Brancovenesc style, the Cotroceni Palace has seen 400 years of history unfold inside its walls. What started as a monastery erected in 1679 was later transformed by Romanian rulers into a summer residence, before King Carol I built the current palace and turned it into his royal residence. When the Communist regime came in, in 1947, the palace was turned into the headquarters of the Communist youth movement. Today, the royal palace is both a museum and the residence of the President of Romania. The museum has on display paintings, sculptures, decorative art, old books, religious art, and photography of high aesthetic and historic value.
Bulevardul Geniului 1, Bucharest, Romania, +40 21 317 3106

Frederic and Cecilia Cuțescu-Storck Art Museum
Museum

Located in the center of Bucharest, on a quiet street where gentle, early 19th-century architecture still breathes old charm and character, Casa Storck is an art museum with a very personal touch. The visit begins the moment you start gazing at this old edifice, which was erected based on a design by Frederic Storck himself. Once inside, you step into an intimate space that combines the artistic works of several generations of artists with a significant contribution to the cultural heritage of the city. Apart from a carefully curated collection of paintings, illustrations, and sculptures, this eclectic museum welcomes the visitor with large murals depicting feminine silhouettes and floral motifs that cover the entire walls and ceiling.
George Enescu National Museum
Museum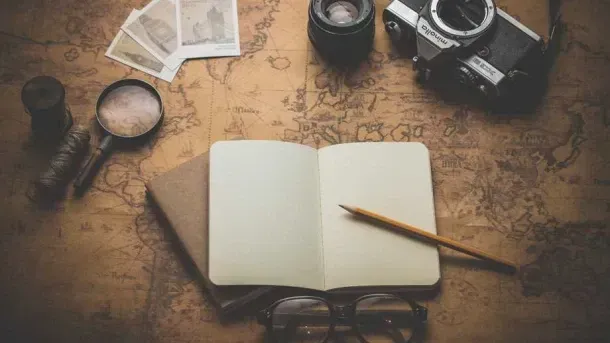 Housed in Cantacuzino Palace, one of the most iconic Art Nouveau-style buildings in Bucharest, the museum is dedicated to the life and work of George Enescu. Known as a musical genius who began playing the violin at the age of four, Enescu is considered the greatest Romanian music composer. His most famous works include the
Romanian Rhapsodies
and
Oedipe
, an opera in four acts. Every autumn, a major
classical music festival
bearing his name celebrates his legacy by bringing some of the most famous conductors and orchestras in the world to Bucharest.
Museum of the National Bank of Romania
Building, Museum, Opera House

As expected from such an establishment, the Museum of the National Bank of Romania has one of the most valuable collections of coins on display, some as old as two and a half millennia. But the most intriguing thing about the imposing edifice conveniently located in Bucharest's Old Center, is its acoustics. Built by one of the collaborators of French architect Charles Garnier, who gave Paris its iconic Opera House, the building allows for conversations uttered in the lowest tone of voice to be heard from the balconies, an incentive for staff to always be at their most honest.
Strada Doamnei 8, Bucharest, Romania, +40 21 313 0410

Volcanic Iceland Epic Trip
meet our Local Insider
Hanna
HOW LONG HAVE YOU BEEN A GUIDE?
2 years.
WHAT DO YOU LOVE ABOUT YOUR JOB?
It's the personal contact, the personal experiences. I love meeting people from all over the world... I really like getting to know everyone and feeling like I'm traveling with a group of friends.
WHAT DESTINATION IS ON YOUR TRAVEL BUCKET-LIST?
I have so many places on my list, but I would really lobe to go to Africa. I consider myself an "adventure girl" and Africa feels like the ULTIMATE adventure!
Every CULTURE TRIP Small-group adventure is led by a Local Insider just like Hanna.

KEEN TO EXPLORE THE WORLD?
Connect with like-minded people on our premium trips curated by local insiders and with care for the world
Since you are here, we would like to share our vision for the future of travel - and the direction Culture Trip is moving in.
Culture Trip launched in 2011 with a simple yet passionate mission: to inspire people to go beyond their boundaries and experience what makes a place, its people and its culture special and meaningful — and this is still in our DNA today. We are proud that, for more than a decade, millions like you have trusted our award-winning recommendations by people who deeply understand what makes certain places and communities so special.
Increasingly we believe the world needs more meaningful, real-life connections between curious travellers keen to explore the world in a more responsible way. That is why we have intensively curated a collection of premium small-group trips as an invitation to meet and connect with new, like-minded people for once-in-a-lifetime experiences in three categories: Culture Trips, Rail Trips and Private Trips. Our Trips are suitable for both solo travelers, couples and friends who want to explore the world together.
Culture Trips are deeply immersive 5 to 16 days itineraries, that combine authentic local experiences, exciting activities and 4-5* accommodation to look forward to at the end of each day. Our Rail Trips are our most planet-friendly itineraries that invite you to take the scenic route, relax whilst getting under the skin of a destination. Our Private Trips are fully tailored itineraries, curated by our Travel Experts specifically for you, your friends or your family.
We know that many of you worry about the environmental impact of travel and are looking for ways of expanding horizons in ways that do minimal harm - and may even bring benefits. We are committed to go as far as possible in curating our trips with care for the planet. That is why all of our trips are flightless in destination, fully carbon offset - and we have ambitious plans to be net zero in the very near future.