The 10 Best Restaurants In Veszprém: Local Dining

Veszprém, known as the "City of Queens", is one of Hungary's hidden treasures. With its winding streets, steeply inclined thoroughfares and numerous romantic corners, you can almost feel like have been transported into an enchanted town. There are many top-notch places you can choose from, each of which will guarantee a good lunch or an exciting evening out. Let's see what Veszprém has to offer!
Chianti
Restaurant, Mediterranean, Italian, European
Experience a spoonful of Tuscany in Veszprém: with its blend of impeccable ingredients, courteous service and the exceptional flavors of the food on offer,
Chianti restaurant
definitely sets a standard. Here you can also participate in wine-tasting evenings, when the best wines will be introduced to you by an expert sommelier. Anything you might order has a hint of specialty: courgette with pine nut, duck
foie gras
with pumpkin and Giulia anchovy macaroons or gnocchi filled with wild marjoram cottage cheese, served with truffle-flavored goat cheese. A fine dining experience awaits if you opt for this place.
Open: Mon-Sun 11.30am-10pm
Price: mid-range
Watch out for: Italian mood, fine dining
Gizella hotel and restaurant
Hotel

Standing at the foot of the castle walls, this former baroque building merges the heritage of the past with tasteful modern elegance. Given that
the restaurant
is in the heart of the city, the castle and the marvelous park alongside brook Séd are easily accessible – ideal for a little walk after lunch. The menu changes with the seasons so, for example, winter is associated with
foie gras
with
lecsó,
or catfish with paprika and dill-flavored cottage cheese pastry.
Open: Mon-Sun 12am-10pm
Price: mid-range
Watch out for: the castle, fine dining
Elefánt Restaurant
Restaurant, Italian, European
The
Elefánt
(Elephant) has always been a fresh spot of Óváros (Old city) square. With a continually changing décor, it is capable of surprising even regular guests, but there are some things that don't change – check out the aquarium with the friendly fish on the wall. You can choose from either the
a la carte
or daily menu, or top off the day with a great coffee or hot chocolate. During the summer, there is a nice patio area from which you can admire the beautiful historical buildings.
Open: Mon-Thurs 10am-10pm, Fri-Sat 10am-11pm, Sun 11am-10pm
Price: mid-range
Watch out for: décor, daily menu
Historante
Restaurant, American, Soup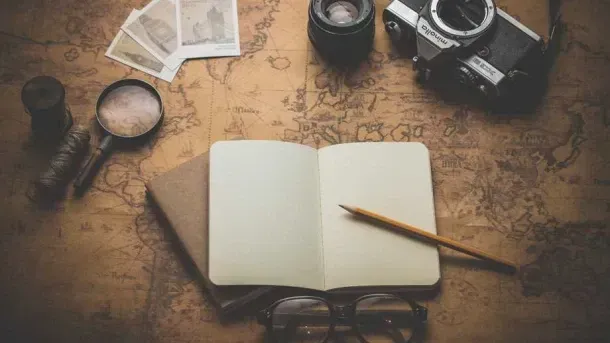 This
restaurant
put a lot of effort and consideration into the creation of its quality cuisine, a repertoire which delights all who sample the fantastic, fresh meals. The chefs like to preserve traditional tastes, but they also do not sacrifice the presentation of their modern gastronomy. An important part of their philosophy is to cook using local produce. This attention to detail is tangible when you taste the cockerel soup with thyme, or the pullet fillet baked in a parmesan crust, or the broccoli filled ravioli bathed in buttery almond sauce.
Open: Mon-Fri 11am-3pm, 6pm-11pm; Sat-Sun 11am-11pm
Price: mid-range
Watch out for: meals prepared from local produce
Fejesvölgy Restaurant
Restaurant, European, Northern European
This small family-run
restaurant
can be found in the most homey part of Veszprém, and it's ideal for the lovers of real, traditional Hungarian food. You can have a seat in the garden area from spring to autumn and wait for the friendly service in a convivial atmosphere. Offering a selection of tasty meals, this restaurant is perfect whether you would like to have a nice time with your family or a romantic candlelit evening.
Open: Sun-Tues 11.30am-10pm, Wed-Sat 11.30-11pm
Price: mid-range
Watch out for: friendly atmosphere
Café Piazza
Situated in the old town, the castle is only a few meters away, which renders this Café an ideal place for an evening meal followed by a slow, romantic walk to the old buildings, where you can admire the panorama of the whole city. With its warm yellow walls, you will feel instantly welcomed. You can choose from either the daily menu or from the a la carte selection. Italian and Hungarian dishes create a nice mixture of flavors.
Open: Mon-Fri 8.30am-10pm, Sat-Sun 10am-10pm
Price: mid-range
Watch out for: Italian and Hungarian flavors
Address: Óváros square 4 Veszprém, Hungary phone +36 88 444 445
Oliva Hotel and Restaurant
Pub, Restaurant, Hungarian

Oliva
Restaurant welcomes its guests right in the heart of Veszprém, just a few minutes' walk from the castle. In the Mediterranean garden area, live music and jazz concerts enhance the upbeat mood, augmented by the selection of quality wines. You can choose from the selection of popular international meals or opt for something more traditionally Hungarian – you really cannot go wrong.
Open: Mon-Thurs 11.30am-11pm, Fri-Sat 11.30am-12pm, Sun 11.30am-9pm
Price: mid-range
Watch out for: jazz concerts, international and traditional Hungarian meals
Address:
Buhim street 14 Veszprém, Hungary
phoneFricska
Fricska
means jape – a mischief that causes funny moments for both the perpetrator and the victim. This philosophy is immediately apparent when you enter this culture-pub, situated right on the banks of the Séd brook. A curious mixture of an old vernacular house and a "ruin pub," they offer street food (sandwiches and cakes) as well as a daily menu. Books on the shelves, cozy pillows and games, occasional reading evenings, concerts and children's activities all combine to guarantee a good time.
Open: Mon-Thurs 10am-12pm, Fri-Sat 10am-2am, Sun 10am-12pm
Price: mid-range
Watch out for: "ruin pub" interior
Marica Bar and Restaurant
Bar, Restaurant, Coffee, Hungarian, European
Situated right on the city's promenade, Marica is the perfect place to enjoy watching the world go by. When the weather gets warmer, you can sit on the terrace while sipping a glass of fragrant rosé or a frothy beer. The spacious interior provides a wonderfully relaxing space for anyone who is looking for a vault. Children will be kept engaged by the range of toys and the special meals created just for them.

Open: Mon-Thurs 9am-10pm, Fri 9am-1am, Sat10am-1am, Sun 10am-10pm

Price: mid-range

Watch out for: terrace
Gyarmati restaurant
Restaurant, Hungarian
Home to a tiled stove exuding cozy warmth in the winter, a cooling breeze under the shade of walnut trees in the summer, and a heavily laden cherry tree in June: this all awaits you if you choose to enter
the restaurant's
doors. Moreover, if you arrive with a group and you can't pick something from the menu, the chef will surprise you with something prepared just for you
Open: Mon-Sat 12am-9.30pm, Sun 12am-3pm
Price: mid-range
Watch out for: homey environment
Volcanic Iceland Epic Trip
meet our Local Insider
Hanna
HOW LONG HAVE YOU BEEN A GUIDE?
2 years.
WHAT DO YOU LOVE ABOUT YOUR JOB?
It's the personal contact, the personal experiences. I love meeting people from all over the world... I really like getting to know everyone and feeling like I'm traveling with a group of friends.
WHAT DESTINATION IS ON YOUR TRAVEL BUCKET-LIST?
I have so many places on my list, but I would really lobe to go to Africa. I consider myself an "adventure girl" and Africa feels like the ULTIMATE adventure!
Every CULTURE TRIP Small-group adventure is led by a Local Insider just like Hanna.

KEEN TO EXPLORE THE WORLD?
Connect with like-minded people on our premium trips curated by local insiders and with care for the world
Since you are here, we would like to share our vision for the future of travel - and the direction Culture Trip is moving in.
Culture Trip launched in 2011 with a simple yet passionate mission: to inspire people to go beyond their boundaries and experience what makes a place, its people and its culture special and meaningful — and this is still in our DNA today. We are proud that, for more than a decade, millions like you have trusted our award-winning recommendations by people who deeply understand what makes certain places and communities so special.
Increasingly we believe the world needs more meaningful, real-life connections between curious travellers keen to explore the world in a more responsible way. That is why we have intensively curated a collection of premium small-group trips as an invitation to meet and connect with new, like-minded people for once-in-a-lifetime experiences in three categories: Culture Trips, Rail Trips and Private Trips. Our Trips are suitable for both solo travelers, couples and friends who want to explore the world together.
Culture Trips are deeply immersive 5 to 16 days itineraries, that combine authentic local experiences, exciting activities and 4-5* accommodation to look forward to at the end of each day. Our Rail Trips are our most planet-friendly itineraries that invite you to take the scenic route, relax whilst getting under the skin of a destination. Our Private Trips are fully tailored itineraries, curated by our Travel Experts specifically for you, your friends or your family.
We know that many of you worry about the environmental impact of travel and are looking for ways of expanding horizons in ways that do minimal harm - and may even bring benefits. We are committed to go as far as possible in curating our trips with care for the planet. That is why all of our trips are flightless in destination, fully carbon offset - and we have ambitious plans to be net zero in the very near future.