Seychelles
cuisine is something very special. Like its people, it is a wonderful mix of influences from all over the world. Look for influences from
France
,
Africa
,
India
, and
China
in particular. Here are the dishes you really must eat when you are in the Seychelles. Look out for the ones you should definitely avoid too!
Grilled fish
There's nothing like a grilled fish in the Seychelles. The fish will be super fresh, and the quality is unparalleled. Fish you'll often find grilled are red snapper, jobfish, jackfish and sailfish. Everyone seasons their fish slightly differently, but generally you'll find a combination of chillies, ginger, garlic and a little lemon juice.
Breadfruit chips
Breadfruit is a versatile ingredient here in Seychelles. Look up into the trees while you're out and about and it won't take too long to find a breadfruit tree. Breadfruit chips are a staple snack – lightly salted and straight out the frying pan, they are impossible to say no to. You'll find them as a snack at a few bars and restaurants but also to buy in many local shops.
Octopus curry
This has got to be one of the most famous dishes in the Seychelles – it's an absolute favourite among tourists and locals alike. After fish, octopus is definitely the most popular seafood in the Seychelles.
Breadfruit mash
Another use for the humble breadfruit! Breadfruit mash is an ever popular dish here. The breadfruit is usually baked as opposed to boiled before mashing with chicken stock butter and a little curry powder – delicious.
Bat curry
Not just for the tourists, this is a traditional dish dating back to times of slavery in Seychelles, and is still eaten by locals today. Read our guide on how to eat bat.
Shark chutney
Shark is boiled and then mashed before being mixed with Bilimbi and lime along with onion and turmeric. Sometimes you'll find dried fish as a substitute for shark as the main ingredient. Typically you'll find this at creole takeaways.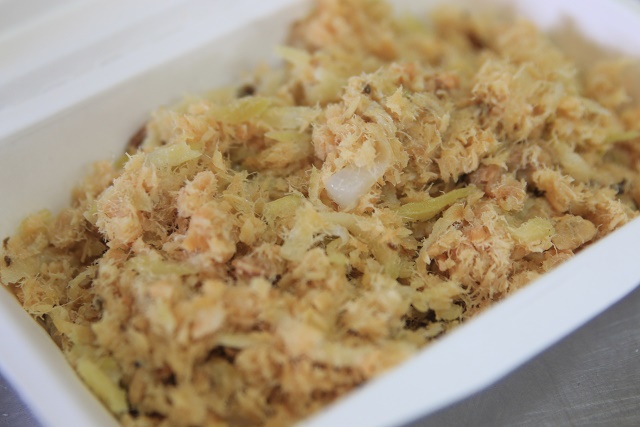 Smoked fish salad
A simple and very variable dish in terms of its ingredients. Whatever you use though, the star of the show is the smoked fish. You'll find it usually just a squeeze of lemon juice or no dressing at all, so as not to distract from the flavour of the fish. Typically swordfish, sailfish and marlin are used.
Ladob
This simple but delicious desert is created using either sweet potato or local bananas. The potato or banana is cooked in coconut milk and sugar and flavoured with fresh vanilla, nutmeg and cinnamon.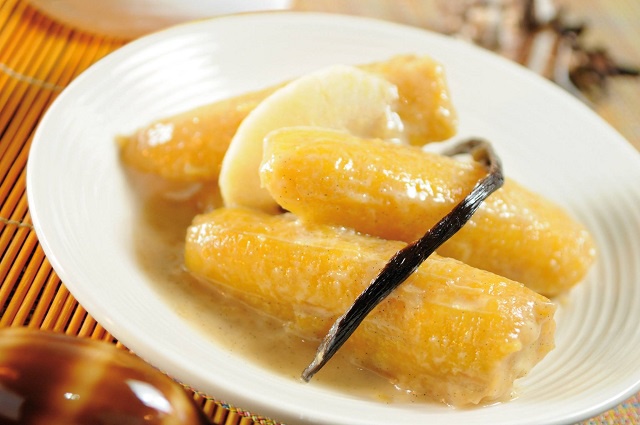 What to avoid
There are certain dishes that were once part of Seychellois custom that are now illegal. Unfortunately, some of these old traditional foods are still illegally eaten. If you're offered dolphin, turtle, tortoise, or coco de mer it is illegal – do not eat it!
There are however a few occasions when you are able to purchase items with small amount of coco de mer in it, but these are at government authorised events like food festivals. These will be well advertised and carried out within the law, so it's safe to try it then.
While tortoises have been protected since 1974, turtles have only been under full protection of Seychelles law since 1994 making it illegal to own, kill or eat turtles. Sadly both are still poached today, although this is happening less and less.